Crashday: Tips And Tactics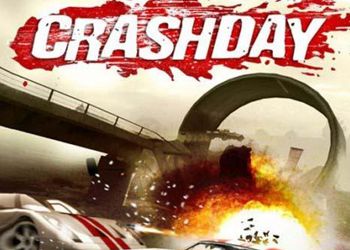 Couple of tips:
1) Take one car, and get used to it, t.E. You take a judge (for example) and everywhere, at all stages, you only drive on it – it helps to get used to the car, as a result, will help to deal with the pursuers (if you play the "crash" mode).
2) To quickly open the entire attraction of the car dealership – start a new career, and then, coming out of the game, go to the following folder: Crashday \ Career. Find the track where you are stuck and put the parameters, for example:
Line 1st = 6000 2nd = 1200 3rd = 500 4th = 50 5th = 0 6th = 0 # Cash Payment Type, change on:
1st = 6000000000 2nd = 1200000000 3rd = 50000000 4th = 500000 5th = 100000 6th = 100000 # Cash Payment Type
it will add you money at any place
20 # Respect Points for winning change on
9999999 # Respect Points for winning, enough to buy absolutely all!
But unfortunately the tracks do not open.
3) Wreck: The best way to dial a considerable account is to destroy the enemy right from Checkpot.
4) Race: Accustomed to the car (paragraph 1).
5) Rip: Go slowly, slowly, have time!
6) Pass the bomb: the best way to get away from "Maniac with a bomb" is a recovery!