Dark Messiah Of Might And Magic: Tips And Tactics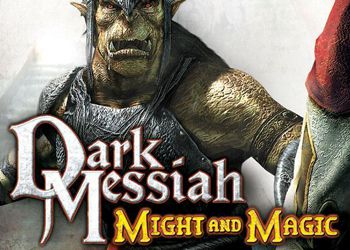 At the beginning of the chapter you are climbing the slope of the area captured by necromancers and gourdalaks. When you heroically clean the area, it's time to search for secrets! One of them – in a wooden closed corridor at the very beginning of the square. You can get into it in two ways. First – climb into small balconies. On the right side (if you stand to the back area) the balcony is clearly lower than the rest. Well, then everything is simple! Take the clollala onion, shoot a nearby balcony, tighten the rope and jump onto the site! You can enter inside, there is something too. And now, back to the site and just jump to the right on the other side of the site. There is also a window. Voila!
The second way is to go to the fire at the left end of this corridor (just do not burn!). In the right place the floor is just boiled by boards. Break them what you want, shoot from the onion of the climbing and take up the top. That's all!
Shield lightning.
Great thing. Comfortable. But it is difficult to find. I found only one, in the head of the brute. After killing the cyclope, you will go for Pers9. Do not go immediately in the door you suggested. Five meters earlier there is a house, the door is not locked. Boldly enter. Explore everything and all, there are many secrets. Then on the second floor, there is the same, and then – on the balcony. And on the roofs! Do not fall! Soon you will jump to another available home. There again are full of secrets, and on the first floor – a shield, peacefully hanging by the fireplace! Do not use it too often, that it is indestructible – Brehnya!