Fifa 2005: Tips And Tactics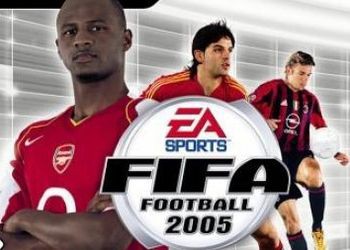 It is easy to score from the center of the field:
After Kickoff'a run with a sprint (DEF. "E") in the direction of the gate a few steps (approximately to the center. Circle) and sweep a blow (DEF. "D"). Strong impact somewhere 50-80%. On the World Class did not try, but on Semi-Pro and Pro you can score without problems, sometimes even a few goals for the match. Naturally, you can score so far from all the attackers, but Roony, Henry and T.D. scored without problems.
P.FROM. Does not work with some tactics of the enemy when your attacker does not allow to reach the desired point.