Gothic 3: Tips And Tactics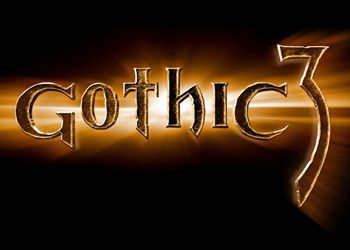 Need nuggets, ore and t. D?
Next to the city of Lago there is a cave. It is chakals in front of it (they can be shot from the bow). In the cave of mono different lived.
I need ore?
Next to the hammer clan a lot of ore. The main thing to have kirk.
From the very beginning, pump up the fight against a sword. Next thief skills. Then everything connected with the hunt. And earnings and experience points.
Skills of the impossible theft and incredible opening castles can teach Lares (it is in the trilis).
Sanctures can teach different magic.
On the way to Montera, passing by the river, collect 20 plants of the Static (it grows along the banks of the river). Why do you ask? Because going further soon you will see the affairs and their leader Druid. He will ask you to get his st1. After he should create him. He will ask you to bring him 20 plants of the Static. And here you give to him 20 plants of the ferrous. And in the replacement, he gives you a Druid stone using which you turn into the Ripper. And it is very good.
If anyone and good in magic then it's druids if you found them lucky.
Water magicians live in the desert together with the scrathers.
How to earn well at the beginning of the game.
If you go to the Cap Dun then you meet the hunter Ens. If you have a sword damage more than 70, then you can go with the back to click and hold the LKM, then it raises and then bow to his inventory there will be a bowbook bow and he is expensive, take it and throw it from there to the city of the aposle if you return and do everythingThere will be another bowl bow. This process can be repeated until you get bored.