Gothic 3: Tips And Tactics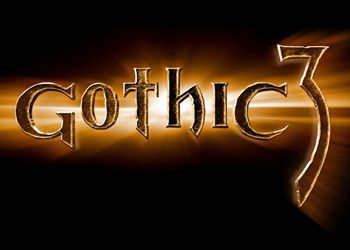 Maga's path (we are talking about a slight passing game for maximum difficulty).
For him, you must first restart all the cities and temples simply (without performing a single quest or murder if possible) taking teleports and stretching
(F5 / F9 / F9 / F9) 3 tablets from merchants, and reading books and plates, and taking pills.
To all the cities of Midlense coming in one day – not a problem.
To swim in the desert to Lago from any location of the coast from Midlense.
Lower the city of desert at all just run.
Only in the very first city (where you start) you need to talk with everyone! Well, everyone is to do, until I ran. And in amended the dock for a forge (chests and weapons), t.to.
At first, money will be very necessary.
The principle of the magic path:
1) without exposure tablets / books catch up "Knowledge" to more than 100 and buy "additional. education"
The water wizard near the "pipe" near the temple, northeastern Mora Sula.
And now you can on the way to make expuations.
2) Tablets / books catch up "Knowledge" to more than 210 and buy "Demon call"
The water wizard near the "pipe" near the temple, northeastern Mora Sula.
And with a daemon take a tablet 10 in the cave north kidnap. There will be 220.
The demon set not far and take it on it one of any monsters.
3) "postal" quests (in Monterter – Mirac, Monter – Milk, Silden Different)
Catch up the expuations to 25 and in Cape for the thief it is easy to having 3 bowls (and having received +1 to theft)
Take the "opening of difficult chests" (still need 1000 + 2500 = 3500).
The first money will be mainly from the opening (F5 / F9) "difficult" chests (chest = 3000-4500, sale = 1000-1500) (Sea Sul, Ben village, and others.)
4) buy from the statue of Beliar "Zipper Bolt" and "Fire Rain", and at the water wizard at the "pipe" another 30 points "Knowledge" and "Restore. Mana "(approximately 2500 + 5000 + 1500 + 5000 = 14000)
ALL !!!
From now on, everything in Gothic 3 for you is just an easy expa. You can make one to carry out any city on the roof of the shed so that the arrows do not fall and the castay "rain".
So that money for expuations did not disappear.
You only need to first do not kill animals (so that money for the teeth / skins do not disappear) quests (better in the kiddernia 3 cannibal at the southern gate and there is a golem and postal quest in the ore cave, trillis – cannibals and temple, Ben village – to bring all zombies)Make yourself skill to shoot all skins and claws / teeth.
Well, and take on the way the ability of dual mining ore.
GOLD.
Break through the north of Okara in the clan of the hammer or wolf and
Buy there El Bastartardo recipe (2 sulfur + scroll "weakness" + magic ore form = 27500) and there are no problems with money – 500,000 with patience: from level 2 chests (wooden with rhombus) take out "weakness", from chests3rd level (difficult) take the ore magic form.
Winner of all arena.
Having studied the ability of two swords (Ben Sala), it is easy to kill one on one, who knows how to defend themselves (people, orcs, skeletons / zombies, Kraulele and T.D.). T.about. You can easily become a winner of all arena – run in a circle as soon as Orc made a blow beat him with a rotation (it is protected) and again in a circle. After 5-6 hits everyone die.
Knowledge items:
Heron – 5 (book)
Fond – 0
North.-REP. Cape – 15 (Orc merchant)
Montera – 15 (Zabir (seems) -. Only first the casket for it (lying near the Otis-rebel on the road)
Gota – 15 (Orc merchant)
Accommodation – 0 (this is a border with northern lands)
Okar – 0
Silden – 15 (Tommy)
Mora Sul – 30 (two merchants)
TELLIS – 15 (South Trader)
Temple of the north of Mora Sula – 10 (tablet and stove)
The church is northeast-east of Mora Sula – 25 (plate at the temple and 2 + 2 pills in aquatic wax. Next to the tower, such as a high-end tube with a channel (knee-deep) to the temple.
Water wizard in the cave north of Mora Sul – 10 (tablet)
Lago – 0
Caterible – 45 (3 merchants)
Bakaresh – 5 (stove in ruins next to the nearest one from the city of lonely jackal Ohm)
Ben Era – 0
Braga – 5 (book)
Ban Sela – 0
Another tablet 10 in the cave with Mindcrauler-Ami (next to the golem) on the road from the northern gate. But it needs to take overwhelming "Training" and "Challenge of Demon".