Gothic: Codes, Tips, Tactics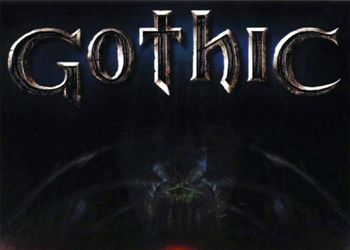 [F2] – show console
[F3] – window view
[F4] – full-screen view
[F5] – static camera
[F6] – moving camera
[F7] – move on game sections
[F8] – Full health and mana
[Z] – spins around
[K] – fall to the ground
During the game, press [S], then write "marvin" and press [S] again, "Marvin-Mode" should appear in the upper corner.
Press [F2] to output the console window and write there:
Cheat god – invulnerability
Cheat Full – Health
Harpie – Harpie
Lurker – Lurker
Lichtbringer – Artifact
Goto Vob – Teleportation
Goto POS – Teleportation to Castle
Goto Waypoint – Teleportation
Print – Make a screenshot
Load Position – Download Position
Load Game – download the game
Save – Save the game
Version – show the game version
Aigoto – ???????
anifreg – ???????
Apply Randomani – ???????
hurtswamppschark – ???????
INSERT [name] – Create an item
Names:
TorlofSAxt DTestModell
Roter_Wind Ftestmodell
Ulumulu Gtestmodell
artos_schwert htTModell
SILAX_AXT JTESTMODELL
Diegos_Bogen AbabetestModell
Thorus_Schwert Perception_TestModell)
udshaman_rockefeller atestmodell
IceGolem UrizielRune
Freemineorc XP_MAP
Meatbug Neks_amulett
BridgeGolem Cords_Spalter
Troll Prankenhieb
Youngtroll Namibskeule
YSCAVENGER DMB_ARMOR_M
Ymolerat Elementare_Arcanei
Xardasdemon Astronomie
SwampShark DungeonKey
BTESTModell Fakescroll
Ctestmodell Zeitenklinge
Victim
Bloody mode:
Using any text editor Edit the file "Gothic.INI "in the folder with the game.
Change the line "Bloodetail 1" on "Bloodetail 3".