Grand Theft Auto 4: Tip (Game Tips and Tactics)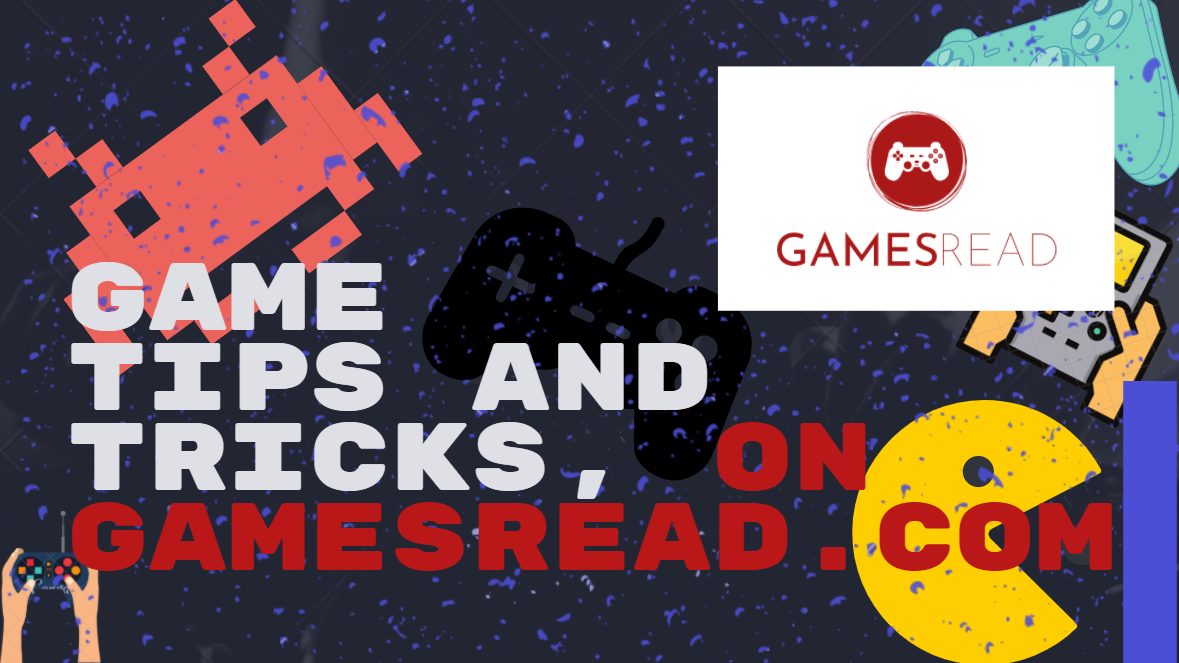 Create a commandline.txt file in the game folder and enter the required parameters into it:
-benchmark – Runs the benchmark after loading the game.
-help – Shows a list of all graphics settings commands.
-renderquality – Sets the rendering quality of the graphics (0-4).
-shadowdensity – Sets the shadow density (0-16).
-texturequality – Sets the quality of textures (0-2).
-viewdistance – Sets the draw distance (0-99).
-detailquality – Sets the detail level (0-99).
-novblank – Disables vertical sync.
-norestrictions – Disables limiting graphics settings.
-width – Sets the width of the display window.
-height – Sets the height of the display window.
-safemode – Launch the game at the lowest graphics settings.
-frameLimit – Sets the frame limit for the game.
-refreshrate – Sets the refresh rate of the screen.
-fullscreen – Force start in full screen mode.
-windowed – Force start in windowed mode.
-availablevidmem – Set the amount of physical video memory.
-percentvidmem – Sets the percentage of video memory that the game can use.
-fullspecaudio – Run the game with high quality sound.
-minspecaudio – Launch a game with poor sound quality.
-noprecache – Disable resource pre-caching.
-nomemrestrict – Disable memory limit.
For instance:
-nomemrestrict -norestrictions -noprecache
List of all songs of all radio stations:
RADIO BROKER
Hosted by DJ Juliette Lewis
Alternative rock music
"Arm In Arm (Shy Child Mix)" – The Boggs
"Cocaine" – Cheeseburger
"Disneyland, Pt 1" – Get Shakes
"Get Innocuous" – LCD Soundsystem
"Homicide" – The Prairie Cartel
"Inside The Cage (David Gilmour Girls Remix)" – Juliette & The Licks
"Mayday" – Unkle Featuring The Duke Spirit
"No Sex For Ben" – The Rapture
"One Horse Race" – Tom Vek
"Pony" – Teenager
"Raging In The Plague Age" – Les Savy Fav
"Riot In The City" – White Light Parade
"Sleep Is Impossible" – Deluka
"Strange Times" – The Black Keys
"Take It With A Kiss" – The Pistolas
"The Teacher" – Ralph Myerz
"Vagabond" – Greenskeepers
"Wrap It Up" – Whitey
"Yadnus (Still Going to the Roadhouse mix)" – !!! (Chk Chk Chk)
THE BEAT 102.7
Hosted by DJ Mister Cee The Evil Genius DJ Green Lantern
"What's The Problem" – Styles P
"Anybody Can Get It" – Uncle Murda
"Nickname" – Qadir
"Where's My Money" – Busta Rhymes
"Getaway Driver" – Maino
"Stick'm" – Red Cafe
"Wet 'Em Up" – Tru Life
"Price On Your Head" – Johnny Polygon
"Top Down" – Swizz Beatz
"War Is Necessary" – Nas
"Flashing Lights" – Kanye West featuring Dwele
"Hip Hop (Remix)" – Joell Ortiz featuring Jadakiss & Saigonv
"Crackhouse" – Fat Joe featuring Lil Wayne
"Dirty New Yorker" – Mobb Deep featuring Havoc & Prodigy from H.N.I.C Part 2 Sessions
"We Celebrate" – Ghostface Killah featuring Kid Capri
"Blow Your Mind (Remix)" – Styles P featuring Sheek Louch & Jadakiss
"Stylin '" – Papoose
ELECTRO-CHOC
Hosted by DJ Francois K
"Signal Failure" – Padded Cell
"The Devil in US (Dub)" – Black Devil Disco Club
"No Pressure (Deadmau5 Remix)" – One + One
"Brain Leech (Bugged Mind Remix)" – Alex Gopher
"B.T.T.T.T.R.Y. (Bag Raiders Remix)" – K.I.M.
"Tits & Acid" – Simian Mobile Disco
"Let Your Body Learn" – Nitzer Ebb
"Testarossa (Sebastian Remix)" – Kavinskyv
"I Thought Inside Out (Original Mix)" – Chris Lake vs. Deadmau5
"& Down" – Boys Noize
"Waters Of Nazareth" – Justice
"Turn To Red" – Killing Joke
"Make It Happen" – Playgroup
"Optimo" – Liquid Liquid
FUSION FM
Hosted by DJ Roy Ayers
"The Edge" – David McCallum
"Funk In The Hole" – Roy Ayers
"Heavy Tune" – Gong
"Holy Thursday" – David Axelrod
"Knucklehead" – Grover Washington, Jr
"Pokusa" – Aleksander Maliszewski
"Raisins" – Ryo Kawasaki
"Stomp" – Marc Moulin
"Stratus" – Billy Cobham
"Sneakin 'In The Back" – Tom Scott & The L.A. Express
IF 99 – INTERNATIONAL FUNK
Hosted by DJ Femi Kuti
"A Chance For Peace" – Lonnie Liston Smith
"Galaxy" – War
"Give The People What They Want" – The O'Jays
"Home Is Where The Hatred Is" – Gil Scott-Heron
"Just Kissed My Baby" – The Meters
"Livin 'It Up" – Mandrill
"New Bell" – Manu Dibango
"Sorrow, Tears and Blood" – Fela Kuti
"Truth Don Die" – Femi Kuti
"Who Is He And What Is He To You" – Creative Source
"You Can't Hide Love" – ​​Hummingbird
"Zombie" – Fela Kuti
JNR JAZZ NATION RADIO 108.5
Hosted by DJ Roy Haynes
"April In Paris" – Count Basie
"Giant Steps" – John Coltrane
"Let's Get Lost" – Chet Baker
"Moanin '" – Art Blakey And The Jazz Messengers
"Move" – ​​Miles Davis
"Night And Day" – Charlie Parker
"Snap Crackle" – Roy Haynes
"St. Thomas" – Sonny Rollins
"Take The 'A' Train" – Duke Ellington
"Whisper Not (Big Band)" – Dizzy Gillespie
K 109 THE STUDIO
Hosted by DJ Karl Lagerfeld
"Burning Love Breakdown" – Peter Brown
"Can't Live Without Your Love" – ​​Tamiko Jones
"Dancer" – Gino Soccio
"Get On Up And Do It Again" – Suzy Q
"On A Journey" – Electrik Funk
"Standing In The Rain" – Don Ray
"Supernature" – Cerrone
"Till You Surrender" – Rainbow Brown
"Underwater" – Harry Thumann
"Walk The Night" – Skatt Brothers
LCHC (Where Hard Rock Lives)
Hosted by DJ Jimmy Gestapo
"A Day In The Life" – Murphy's Law
"All Your Boyz" – Maximum Penalty
"Back To Back" – Underdog
"Enforcer" – Leeway
"Injustice System" – Sick Of It All
"It's The Limit" – Cro-Mags
"Just Can't Hate Enough" – Sheer Terror
"Right Brigade" – Bad Brains
"Tell Tale" – Killing Time
"Victim In Pain" – Agnostic Front
LRR 97.8 LIBERTY ROCK RADIO
Hosted by DJ Iggy Pop
1979 – The Smashing Pumpkins
"Cocaine" – Steve Marriott's Scrubbers
"Cry" – Godley & Creme
"Dominion / Mother Russia" – The Sisters of Mercy
"Edge Of Seventeen" – Stevie Nicks
"Evil Woman" – ELO
"Fascination" – David Bowie
"Goodbye Horses" – Q Lazzarus
"Heaven And Hell" – Black Sabbath
"Her Strut" – Bob Seger & The Silver Bullet Band
"I Wanna Be Your Dog" – Iggy Pop
"Jailbreak" – Thin Lizzy
"Mama" – Genesis
"New York Groove" – ​​Hello
"One Vision" – Queen
"Remedy" – The Black Crowes
"Rocky Mountain Way" – Joe Walsh
"The Seeker" – The Who
"Street Kids" – Elton John
"Straight On" – Hearts
"Thug" – ZZ Top
"Turn You Inside Out" – R.E.M.
MASSIVE B
Hosted by DJ Bobby Konders
"Badder Den Dem" – Burro Banton
"Set It Off" – Choppa Chop
"Real McCoy" – Mavado
"Raise It Up" – Jabba
"Brrrt" – Bunji Garlin
"Youths So Cold" – Richie Spice
"All About Da Weed" – Chuck Fenda
"Call Pon Dem" – Chezidek
"Last Night" – Mavado
"Da Order" – Spragga Benz
"Bullet Proof Skin" – Bounty Killer
"Church Heathen" – Shaggy
"No Fraid A" – Munga
"Driver" – Buju Banton
SAN JUAN SOUNDS
Hosted by DJ Daddy Yankee
"Atrevete-Te-Te" – Calle 13
"Impacto" – Daddy Yankee
"Maldades" – Hector El Father
"Ponmela" – Voltio Featuring Jowell & Randy
"Salio El Sol" – Don Omar
"Sexy Movimiento" – Wisin & Yandel
"Siente El Boom (Remix)" – Tito El Bambino
"Ven Bailalo" – Angel Y Khriz
THE CLASSICS 104.1
Mixed by DJ Premier live from HeadQcourterz
"Supa Star" – Group Home
"All For One" – Brand Nubian
"I Got It Made" – Special Ed
"D. Original" – Jeru the Damaja
"Droppin 'Science" – Marley Marl Featuring Craig G
"Cha Cha Cha" – MC Lyte
"Top Billin '" – Audio 2
"Go Stetsa" – Stetsasonic
"It's Yours" – T. La Rock & Jazzy Jay
"Who's Gonna Take the Weight" – Gang Starr
"Live At The Barbeque" – Main Source
THE JOURNEY
"8:07" – Global Communication
"A Rainbow in Curved Air" – Terry Riley
"Arrival" – Steve Roach
"Communiqué 'Approach Spiral'" – Michael Shrieve
"Oxygene, Pt. 4" – Jean Michel Jarre
"Pruit Igoe" – Philip Glass
"Remote Viewing" – Tangerine Dream
"Selected Ambient Works Vol. II CD2 TRK5" – Aphex Twin
"The Oh of Pleasure" – Ray Lynch
THE VIBE 98.9
Hosted by DJ Vaughn Harper
"Because of You" – Ne-Yo
"Bump N 'Grind" – R. Kelly
"C.O.D. (I'll Deliver)" – Mtume
"Criticize" – Alexander O'Neal
"Daylight" – Ramp
"Footsteps in the Dark" – Isley Brothers
"Freek'n You" – Jodeci
"Get It Shawty" – Lloyd
"Golden" – Jill Scott
"Hangin 'On A String" – Loose Ends
"Have You Ever Loved Somebody" – Freddie Jackson
"In My Bed (So So Def Remix)" – Dru Hill
"Inner City Blues (Make Me Wanna Holler)" – Marvin Gaye
"Inside My Love" – ​​Minnie Riperton
"It's Only Love Doing Its Thing" – Barry White
"I Want You" – C.J.
"Just Be Good To Me" – S.O.S. Band
"Pony" – Ginuwine
"You" – Raheem DeVaughn
TUFF GONG
Hosted by DJ Carl Bradshaw
"Chase Dem" – Stephen Marley
"Concrete Jungle (The Unreleased Original Jamaican Version)" – Bob Marley & The Wailers
"Pimper's Paradise" – Bob Marley & The Wailers
"Rat Race" – Bob Marley & The Wailers
"Rebel Music (3 O'Clock Roadblock)" – Bob Marley & The Wailers
"Satisfy My Soul" – Bob Marley & The Wailers
"So Much Trouble In The World" – Bob Marley & The Wailers
"Stand Up Jamrock" – Bob Marley & The Wailers and Damian Marley
"Wake Up & Live (Parts 1 & 2)" – Bob Marley & The Wailers
VLADIVOSTOK FM
Hosted by DJ Ruslana
"Blood type" – Movie group
"Wait" – Marakesh
"Apartment" – Beasts
"King Ring" – Seryoga
"Liberty City: The Invasion" – Seryoga
"Life Line" – Splin
"Mom" – Basta
"I don't feel sorry for anyone" – Leningrad
"About you" – Ranetki
"RAP" – Dolphin
"Schweine" – Glucose
"Wild Dances (Ukranian FM Version)" – Ruslana
"Green-eyed taxi (Club Remix)" – Oleg Kvasha
WKTT RADIO
Just or Unjust – Justice is served through radio courtroom drama.
Richard Bastion Show – Fight terrorism and love America, or get the hell out.
Fizz! – Panel discussion about all things right
Taxi in GTA IV.
In the 4th part of the game, we can finally take a taxi ride! In order for the car to stop, it is necessary to whistle, being near the taxi. To do this, press the E button. If the taxi is free, it will stop. In order to sit down, you need to hold down the F button. When you sit down, you will be asked to choose where you want to go. We do this using the W and S buttons. After you have selected, press Enter. You can observe the driving process by changing the view with the V button. You can hurry the driver by pressing Space. While driving, you can change the radio station in the same way as when driving on your own. By pressing Enter, you will immediately find yourself at your destination. But you will have to pay extra for this.
If the taxi is busy, you can pull out the passenger by holding the F button while at the car. The taxi driver will not react to this in any way. Police too.
1) As soon as the Internet cafe opens, go to the dating site and make a date with all the girls, two will respond: a lawyer and a nurse, meet them several times. And later one will shoot the police pursuit, and the second will add life (but once, for the second time, you have to meet again)
2) When it will be necessary to choose whom to kill of the two brothers, kill the drug addict, not the cop, later the cop will also remove the police pursuit.
Of all the cars, it is most convenient to use the police. When the signal is on (default-key "G"), all road users, except for cops, give way, and on toll roads, piastres are not taken and even want to "Have a nice day". And you can cut the bucks – enter the database (default-key "E"), the item "Current crimes" (like … you will find the meaning); and fill up the kraymen, sometimes a lot of greenery falls out of them.
When avoiding the chase, when cops are rushing towards you, shoot at the wheels – the cop loses control and it becomes much more difficult for him to board you, but he can only dream about turning around and trying to catch up with you. it's almost impossible to do it.
It is true for the latter for this day Russian. patch.
Everyone knows that it is very difficult to destroy a car by shooting it, but if you want to do it "cheaply and seriously", then do this:
Shoot the rear wheel of the car – it will first deflate and then sag.
After that, it remains to put a couple of bullets in there, voila – the wheel is on fire and … BA-BAAHHH!
If you see any person near the ATM – kill him! A lot of money will fall out of it (but maybe not a "heap", but definitely a lot).
The game has the coolest car – a green armored car carries money, if you blow it up in a quiet place with a grenade, you can collect about $ 2000.
At the same time, a new armored car appears somewhere nearby, and so you can detonate while there are grenades.
The game has the coolest car – a green armored car carries money, if you blow it up with a grenade in a quiet place, you can collect about $ 2000. At the same time, a new armored car appears somewhere nearby, and so you can detonate while there are grenades.
If you are dodging police pursuit in a police car, stop completely when you are around the chase circle. If you enter the police computer at this time, all the stars will disappear.
When completing races for Brucie – shoot the wheels of the race leaders. Now they are not your competitors. You can't blow up cars, otherwise the race will break down.
If you fly to the platform at the very feet of the Statue of Liberty with the help of a turntable, there are four doors, through one of