Half-Life: Opposing Force: Tips And Tactics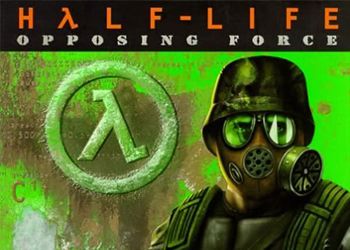 Jokes and easterboxes in Half-Life: OppoSing Force
Corpse
At the Welcome to Black Mesa level, when climbing the elevator, in front of you there will be a staircase, go up, jump into the radiation and see someone already jumped.
Forget about Frimere
When you find your special forces group with a helicopter (chapter WE ARE Pulling Out), listen that the soldiers say for the radio. And he says something like "…Forget about Freamen, we apply the last aircraft and dump…"These are the same words as in Half-Life (Chapter Forget About Freeman) When you are near the warhead in front of the bombing.
Two programmers
At the very beginning of the level of Friendly Fire after the elevator, go up the stairs. Wait until the monster breaks down the door, kill it and come inside. There you will see two tables with sign names of developers (in the game they are scientists), namely programmers Gearbox Software: s.Reardon and S.Jones. Needlies themselves, scientists themselves lie.