Hitman: Blood Money: Tips And Tactics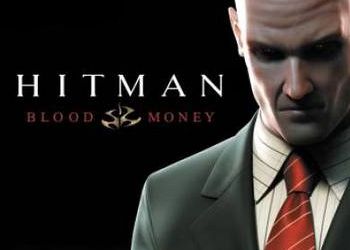 Who did not know, and you can throw a knife. Just clamp the "Throw Item" key, bring the sight-circle to the target and voila. The sacrifice is lying with a knife in the head, and the handle from the nickname is sticking out of the nape.
And the mission "curtain down" can be taking a sniper with you (but this method is good when re-passing with pumping poet). From the entrance we go to the left down, the door to the worker. Waiting for no one looks at and sleep or just cut it. The guard will not notice anything until the door closes. During this time we can drag the body into the door. Change clothes, go down to the lattice of the lift mine. Again, no one looks up for the scene, but carefully with the guard doing bypass. Really loves the dog to enter the most inopportune moment. Over the scene, we go to the distant corner and collect a rifle. Be careful, near the entrance there is a security guard. Yes, and can notice from below. Next, just wait when the sacrifice on the stage will "kill" and synchronously shoot the victim in the head (or where else, but so that the deadly). Next, until no one understands anything, remove the goal in the bed. But it is important to do no more than two shots, otherwise the guard will hear. Then we collect weapons and under the skeins, the same route, we go, not forgetting to change clothes into your suit from Arman9.
By the way, in the screensaver, after this mission, the plitsy pulls at all the wrong police gun. This is well known to us M1911, the weapon of the competing agency dealing with the same case as the 47th.