Ivan Lozhkin: Freedom Price: Tips And Tactics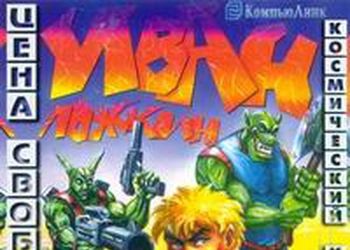 255 points from 224
Yes yes, it is 255 out of 224! After all, in addition to all major actions, without which the game does not pass, there are two more optional, after which there will be a cherished "255 of 224" on your monitor.
1. After we embarked in green liquid and entered the plant, talk to the guard until you stop, listen to all jokes and jokes, and get part of the cherished glasses that will allow you to gain 224 points at the end of the game.
2. Well, for a set of 255 points, it is necessary to almost at the very end of the game, from location, where brave rebels repair your ship, fly to the location of the "psy-emitter antenna". Well, this is so in the plot, it is, but now focus: without entering the elevator, go back to the scooter back to the location, where your ship is repaired, and with it again to the location of the q-emitter antenna, repeat the use of 30-32 times (until they stop give glasses), and for each such flight you will receive one point, which will lead you to the result of 255 points from 224 at the end of the game. Unfortunately, in addition to moral satisfaction, it will not bring anything more to you, but sorry.