Lionheart: Legacy Of The Crusader: Tips And Tactics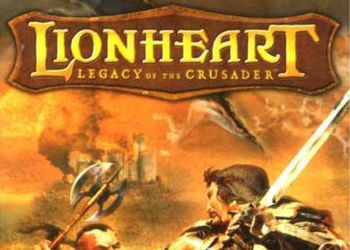 Best of all yield for a demon or silyvant. I play a demon (vampire rage) took the battle with one hand, theft: to rush, Magic Mind Protective. Farm Intellect and Perception. First Perk Take the Thief!!!! 10,000 gold at the very beginning of the game!!! And swing diplomacy!!!! It will make cheap things to purchase (more expensive for sale) and you can avoid trouble. For the fact that you are stealing you get experience. In the game you can have sex with Juanita. Need to do all of its tasks. But she will take 500 coins. Best position is the inquisitor! Everyone is respected and afraid of you, you will be missed in the Galileo Observatory. Take a look at the lens, and then pull it out. If you go to the tavern, you will find Cortes and Sheiloka (they are the only arguments there) Become on the side of Cortes, make him a hand and let him contact you. Well, how? Clearly cut? the same!!!
Never buy not enchanted things!!!!!! This is the first gold coins! In the location of "Crossroads" there is a merchant. The most real merchant! never kill it. Below there are thieves!!! It is best to convince them to leave (350) experience.