Mafia: The City Of Lost Heaven: Tips And Tactics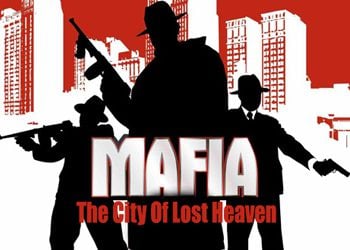 Not secrets, and so – fun fun 🙂
1. Take Pompovik or Luparu and focus someone – in addition to the beautiful flight of the body, a puddle of blood is formed – join it and walk – for you some time will stretch the bloody traces…
2. In the mission with a steamer, you can fool the guard and bring on board a weapon! – to get a weapon in the city (killing a policeman for example) then, not yet rejected into the sailor to come to the pier and carefully, so that no one notice to throw a gun to the ground, go change clothes into the sailor – to be searched to go on the ship and – before going to the ship to goand raise (immediately hiding) a gun – the second time the security does not check and you enter the ship with weapons but (!) After the screensaver, you find yourself on a steamer anyway without a weapon so dragged into a sortier still have to….
3. Everyone already knows that there are two options for the murder of Morello (bridge and airport), so here is about the same thing and in the mission where you need to dunk hooligans at the maintenance station – at the end when they run away there are 2 options:
a) you are running for them in the chase and catch up with them somewhere in the city – turns on the video about how you with a poly wet dude in the car.