Mafia: The City Of Lost Heaven: Tips And Tactics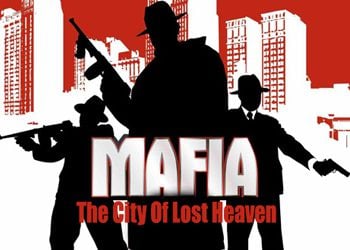 1. In the mission "Hike in the ricers" there is a chop, if you turn it off, then you can cut him down him, and you rear. …. Bubina 🙂
2. Pauli in the apartment, near the exit, hangs the picture, if it is shred, then it will increase. Yes of these pictures "mutants" finally in the game!
3. This is not a special secret, but in Mission №15 – 02 you can get into the cafe, you just need to break or shoot the window and climb in a cafe.
4. In Mission, №07 – 07 When you chase two idiots, you will drive past the accident. Well, so, if you get out of the car and approach the aunt, then she will know you and say, something like "Hello Mr. Angelo", and if you hit my grandfather, then he will pick up the board and hesifies you.
5. If you put the car on the bridge, in the place where it is to disperse, when the ship will swim, it will start to stop and gets up, and the bridge will not be divorced.
6. If in mission number 17 – 02 to the employee "housing and communal services" to send the gun he will raise his hands. It is necessary to kill him and throw it into the sewer, then after passing the mission you will not be tiered by special agents.