Maps Game Against Ai-Director – More Details On Gameplay Back 4 Blood
On December 17, closed alpha testing will begin Back 4 Blood – new cooperative shooter from parents Left 4 Dead from Turtle Rock Studios. What is included in the Alpha and what gameplay to wait, tell in the fresh roller.
Test participants will be offered one of the early missions in Edinburgh. In the final version Back 4 Blood Eight heroes will appear, which differ in character, additional weapons and unique skills, but in Alpha, there will be only four characters – Walker, Holly, Evangelo and Hoffman.
Interest in regular refrovering supports AI-director – he changes the arrangements of enemies, touching modifiers, affects the environment and not only. During the task on the map, things, equipment and weapons of different rarity levels will come across.
Distinctive feature Back 4 Blood – Card system, which, according to developers, relates a game with "Rogs". At the beginning of the task, the AI-director puts several cards with complications: for example, increased crowds of infectious, fog or a reduced amount of ammunition.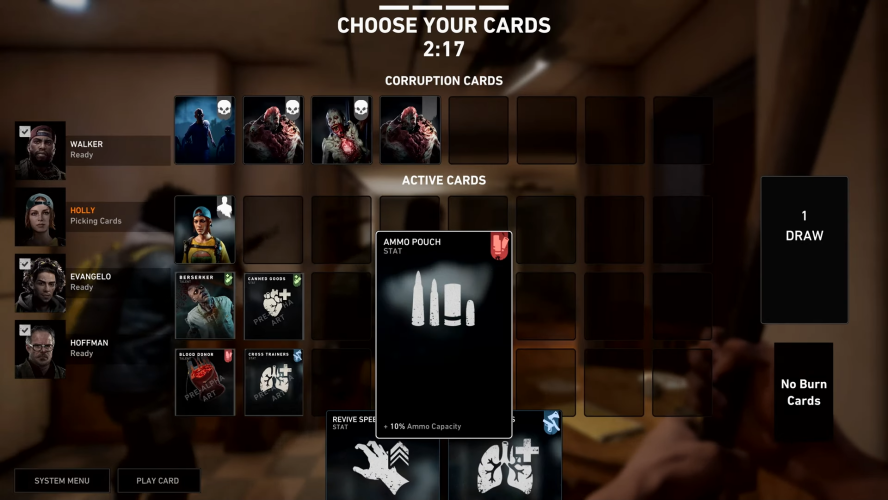 In response, players can assemble the deck of their own bonuses – to increase the chances of finding a specific weapon, accelerate treatment, increase the capacity of the inventory for cartridges and so on. Users receive their cards for testing and tasks. According to the authors, the cards open the abyss of the variability in the gameplay.
Alpha testing Back 4 Blood It will take place from December 17 to December 21 through Steam. To apply, you need to register on the official website. Among admitted regions – USA, Canada, United Kingdom, France and Germany. December 17 at 21:00 in Moscow the developers will spend Stream and show even more gameplay.
Release Back 4 Blood scheduled on June 22 2021. Platforms – PC (Steam, Epic Games Store) and both generations PlayStation and Xbox.