Serious Sam: The Second Encounter: Tips And Tactics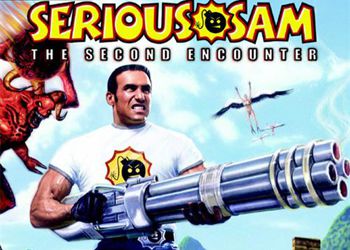 There is still a secret that was not described here.
At the level where you need to find several tablets (3 sort) there is a small joke. At the very beginning, where we only fall out to the door and we are told – go the commodity to the door and nadubay. Top right to this door, but do not turn to her. Rest in the wall. There we will wash all who will appear. From above will fall something like a sphere. Come in and find yourself in a film studio. We look at the last level of the first Sam, how there montster sticks to the pyramist, and Sam bullets in it.