Silent Hill 3: Tips And Tactics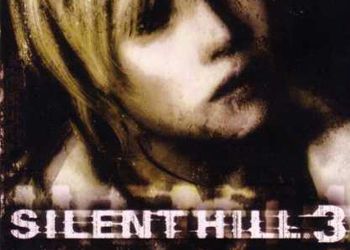 Secret weagle
1. Hyper Blaster
Required actions: you need to kill the last boss only using firearms.
Location: The beginning of the game, the 2nd floor at the end of the 1st corridor, the blaster weighs on the door.
The characteristic of the weapon: very slowly inflicts strikes, but if applies, it will not seem little. The most powerful of the secret cold guns. You can attack him at all.
2. Golden and Silver Pipe
Required actions: need to guess the mystery of the fairies. Here is the right answer: no, no, yes.
Location: In the collector's room. In the water hangs tentacles. Gently go to the water and lower your weapon. Fairy will appear.
Characteristics of weapons: the same as an ordinary pipe. Only they will be more beautiful.
3. Muffler
Required actions: no.
Location: The 5th floor of the building, which is built, in the room with a mattress. There you need to flash the strange section of the wall and suffer it. And there is a muffler.
Weapon Characteristics: Can be bootable on a gun and an automatic.
4. Automatic with endless cartridges
Required actions: Kill the last boss only from cold weapons.
Location: At the beginning of the game, when you leave the toilet, then turn left. In a dead end, the drawers will lie automat.
Weapon Characteristics: Har. Corresponds to a simple machine.
5. Flamethrower
Required actions: kill almost all enemies from firearms.
Location: Bakery in the shopping center.
Harcture of weapons: Full shit ..
6. Raewy Heather
Required actions: go through the game 3 times and at the same time kill 218 enemies.
Location: By default.
Weapon Characteristics: The best weapon in the game. It is necessary for the ending UFO.
Other secrets
1. Extreme Costume
Required actions: Go through the game 1 time. In this option you can enter passwords and get the appropriate suits.
2. New options in secret options
These options also open as in CX2.
1. Multiplying weapons cartridges. How many times will the game be held in so many times the cartridges. Maximum 5 times.
2. Beginner Action Level. Go game 2 times.
3. Hard 2-X
Go on the game on the hard. A new level of difficulty is Hard2. Thank you all new hard and you will reach hard x.