The Sims: Makin 'Magic: Tips And Tactics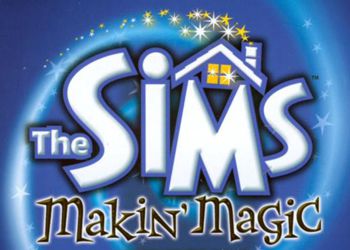 First create a Sima instratch it into the already built house (preferably without furniture and interior, and then it will be lost)). Then wait until the man will arrive and leave a box with a stick, magician coins and ingredients.You all throw in the inventory, save the game.Let's go to the area, evaluate the Sima (without demolishing the house). Again inspire Sima to this house, by the way you have a wand and ingredients.Will come a mystery man and again give you a box with a stick, coins and d.T (the computer of the world can be deceived). Thus, doing this many times you can earn anywhere without running dofiga magician – coins and ingredients, the game becomes more fun, more interesting and easier!(I did this focus 58 times for a long time, but what to do!)
You can make a similar focus with your skills.You instish Simim, buy things developing skills and develop.Sim tired, but this is not a problem!!!We are preserved, we go to the area, we will evicted, we will put up and we do this operation as much as you want (the Sima becomes again all points in green). When your sim will be fully developed everything will go better and you will be more magazine – coins.Have a nice game!!!!!!