Three Teams Of Enthusiasts Work On The Informal Translation Of Psychonauts 2
Psychonauts 2 – undoubtedly outstanding sequel, but Russian-speaking users can not enjoy them to fully. So far Double Fine There are not enough resources to take for the transfer of additional languages, so fans came to the rescue: three groups of translators took at full localization.
First of all, the game will receive a text translation, and then work on the voice acting will begin. According to the enthusiasts, they are expecting about 18 thousand lines of text and 14 hours of source material for voicing. The project involves the following non-profit teams:
Like A Dragon – Translated Games Series Shenmue, Yakuza, as well as Overcookeed!, Deadly Premonition 2 and T. D.
The Bullfinch Team – Worked on Localization Tell Me Why, Gray Dawn, Dead Frontier 2 And others.
Mechanics VoiceOver – voiced Alan Wake, DMC: Devil May Cry, Resident Evil 2 And Resident Evil 3.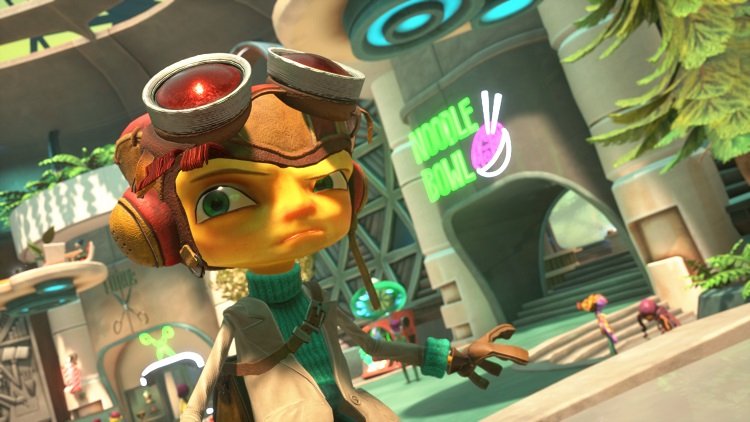 There are no accurate timing of the location of localization:
Unfortunately, until it is impossible to say for sure how much time will occupy the development of a crack. The volume of text here is less than in the Games series Yakuza or Shenmue, However, it is much more replete with linguistic techniques and means of literally the story is literally built, and work with this is the most natural nightmare for translators. Nevertheless, each team has its strengths, and therefore, whoever met on our way: a bad idea, doubt, regret, panic attack, – let them fit, we will show all!
Team Translators Like A Dragon
Enthusiasts reinforced the announcement of a fully translated introductory scene Psychonauts 2. Roles voiced:
Splitter Aquato – Dmitry Rybin,
Kaligosto Loboto – Alexey Schehchersky,
Sasha Nain – Dmitry Zubarev,
Mill Maltero – Anna Chinkov,
Morso Oleander (coach) – Alexey Schehchersky,
Lily Zanotto – Rina Chernyshova.