Warspear Online 4 Update.9 For Pvp Lovers
Company Aigrind Released MMORPG update Warspear Online 4.9 with a lot of changes, the most important of which is balancing skills for each of the twelve game classes. This significantly changed the PVP component of the game and made it even more diverse. Update Warspear Online 4.9 is already available for downloading on markets or the official website of the company and works on Android platforms (starting with version 2.3.6), iOS, Windows Phone, Windows Mobile, Symbian, Windows, Linux and Mac OS.
During the release of several recent updates, battles with other players in MMORPG Warspear Online have become even more diverse. Large-scale changes in the skills strengthened the balance between alliances and now the PVP component has become much more exciting. Now players are available random fights in PVP zones, organized fighting and tournaments in the arena, as well as recently realized mass battles for the territory in which thousands of warriors take part. Players lacked only friendly fights with warriors of their alliance and updated Warspear Online 4.9 they had this opportunity.
The warriors are also waiting for the long-awaited change – the consistency elixir, which blocks the receipt of experience and allows you to perform tasks and participate in festive events, without fearing to lose access to existing categories of battles after random level raising.
However, the changes touched not only battles with other players, but also added a lot of interesting to the world researchers Warspear Online. New costumes appeared in the game, as well as the elixir of knowledge, which now allows you to get more experience for all kinds of game assignments. In addition, several changes in the game interface were made, as well as, for security purposes, an account was binding to e-mail.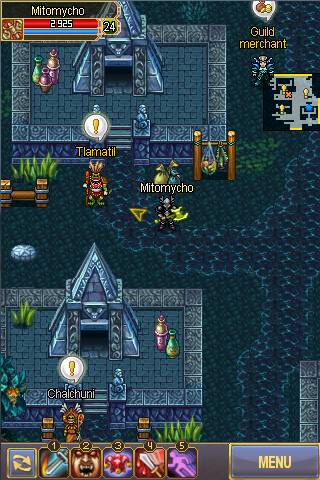 * Partner Material