Worms 4: Mayhem: Tips And Tactics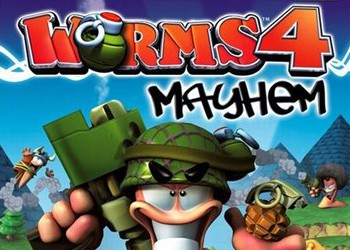 Easter eggs for 1-2 levels are:
In the level of "destroying and serve" (this is the level 5 in the construction era) you need to blow up a gray car that looks better than all. You will get 1 Easter egg. It will give you 1000 units. loans.
In the "pleasant siege" level (this is the level 5 in the era of the knights) it is necessary to get around the castle around the wall. You will see the cave. Go there and watch the video, after which you get 2 Easter egg.