Brothers in Arms: Earned in Blood: Cheat Codes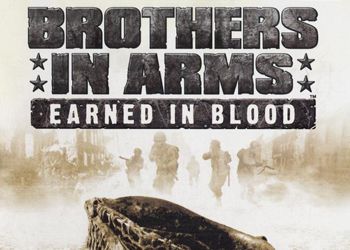 In The Game Folder There Is A Directory
System
. Inside Fell File
eib.ini
, Which Needs to Be Opened in Any Text Editor. Lay The Title [Engine.GameInfo] And Impose at the End of the String
bcheatsenabled = true
. NEXT LOCATE [Engine.Console] And Change The ConsoleKey = 0 String On ConsoleKey = 192. Please Note That The Last Procedure Will Have to Be Performed Before Each Start Of The Game, Since Each Time It Is Completed, The Value of the Consolekey Row Drops Back to 0. Save The Changes and Run The Game. Load Any Level and Press The "~" (Tilda) Key To Call The Console Screen. NOW ENTER THE FOLLOWING CODES:
god – Immortality;
Fly – FLIGHT MODE;
Ghost – Passing Through The Walls;
Walk – Disable Two Previous Code;
Allweapons – All Weapons;
Allammo – Maximum of Cartridges;
INVISIBLE 1/0 – Enable / Disable Invisibility Mode;
Killall – to Destroy Everything Alive At The Level;
Loaded – GET ALL Items;
unloaded – The Effect Is Opposite to the Previous Code;
LoadSpmap – Download A Map With the Name;
OldMovie – Include The "Old Movie" Effect;
Summon – BEFORE THE HERO APPEARS THE SUBJECT WITH THE TITLE;
Blindai 1/0 – Blinding Artificial Intelligence (1 – Enable, 0 – Turn Off);
DEAFAI 1/0 – Stun Artificial Intelligence (1 – Enable, 0 – Turn Off); BlindeneMies 1/0, DeafEnemies 1/0 – The Same As The Two Previous Code, But Only Enemies Are Exposed (1 – Enable, 0 – Turn Off).
SuperSquad – Your Subordinates Become Invulnerable.
Alternative Cheats Mode: Create A New Profile Named 2ndsquad. Thus, You Will Unlock All Levels, The "Old Movie" Mode, Get An Unlimited Number of Cartridges and Immortality for All Fighters of Your Squad.
Free Health: Perfect Four Times In A Row After The Save Point, And You Will Be Offered to Restore the Health of All Members of the Detachment.
Download File
The download link will be available via
30
File not available