Geo-Political Simulator: Cheat Codes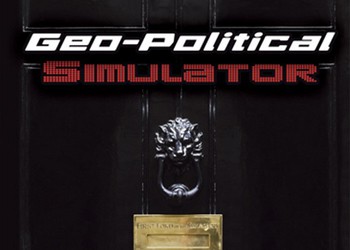 To Call A Cheat Menu During The Match, Click The Ctrl Key Combination + "Shift" + "Enter". Then Enter:
WeloveTheWorld! – All Countries Are The Same As You
LongliveTotherightofinterference! – DISABLE THE SELECTED COUNTRY
Ihopetheywillnotputschme! – ADDS 100 Military Units (5 Levels)
HelpMepResidentWashingsky! – THERE ARE NO PAUSES
MyPeopleLikeme! – Increase Popularity BY 10%
Whereismyslushfund! – Budget is increased
Itoldyou2012wastheend! – Minimum Cat-Scenes
Nelsonmandelapower! – Add Allies
HelpMepResidentWashingsky! – After OverThrowing to Continue The Pressident
Alberteinsteinisalive! – Scientific Studies Are Accelerated
IAMTHEARCHITECT! – Construction 7 Days
Trustmeyeswecan! – In Alliances, Political Groups and T.D. Your Country Will Be Marked Green
Attention!
Codes Should Begin With A Capital Letter and End With An Exclamation Mark.
Download File
The download link will be available via
30
File not available