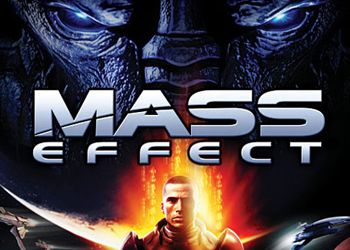 Open File
BioInput.ini
In The Game Folder (for examples, Here My Documents \ Bioware \ Mass Effect \ Config \ BioInput.INI).
Find The Section [Engine.Console] and Add A String to IT:
ConsoleKey = Tilde
Save the File and Run The Game. During The Game, Call The Console Key [~] (Tilda) Or the One Installed in the Section Above. And Enter Codes:
GiveAll – Get Everything
GiveAllarmor Ariake – Get Armor
GiveAllomnitools Serrice – Get Omnitools
GiveallBioAmps Serrice – Get BioAmps
Givexp # – Get # XP
Ghost – HundReds / Flight Mode
Fly – Flight Mode
Walk – Hundreds
setparagon # – Get # Paragon
Setrenegade # – Get # Renegade
GiveTalentPoints # – Get # Talents Points
Quit – Get Out Of The Game
Show – Show Game Settings
Teleport – Go to The Pace Where The Cursor Is SetM_NMAXInventoryItems 9999 – Set Maximum Items in Inventory.
M_NMAXINVENTORYWARNINGTHRESHOLD 9950 – SET MAXIMUM ITEMS FOR WARNING. T.E. With 9950 Items In The Inventory, You Will Be Laid Out a Warning That There Will Be a Bust.
Attention: Some of the Codes of Things Written Here Can Be With Errors.
Giveallarmor
Manufacturer:
Manf_aldrin_armor_Agent
MANF_ALDRIN_ARMOR_HYDRA
Manf_aldrin_armor_onyx
MANF_ARIAKE_ARMOR_MERCENARY
Manf_armax_armor_predator
Manf_armor_ucantseee
Manf_batarian_armor
Manf_batarian_armor_partisan
Manf_batarian_armor_skirmish
Manf_cerberus_armor
Manf_cerberus_armor_freedom
Manf_cerberus_armor_hoplite
Manf_devlon_armor_explorer
Manf_devlon_armor_liberator
Manf_devlon_armor_survivor
Manf_devlon_armor_thermal
Manf_elanus_armor_duelist
Manf_elanus_armor_guardian
Manf_elanus_armor_warlord
Manf_elkoss_armor_assassin
ManF_ELKOSS_ARMOR_GLADIATOR
Manf_geth_armor_battlemaster
Manf_geth_armor_berserker
MANF_GETH_ARMOR_RAGE
Manf_hk_armor_hornet
Manf_hk_armor_mantis
Manf_hk_armor_predator
Manf_h k_armor_scorpion
Manf_hk_armor_ursa
Manf_hkshadow_armor
Manf_hkshadow_armor_janissary
Manf_hkshadow_armor_spectre
Manf_jorman_armor
Manf_jorman_armor_crisis
Manf_jorman_armor_hazard
Manf_kassa_armor_colossus
Manf_rosen_armor_titan
Manf_Serrice_ARMOR_PHANTOM
Manf_sitta_armor_phoenix
Manf_spectre01_armor
Manf_spectre02_armor
Manf_spectre03_armor
Giveallweapons
Weapon Manufacturer:
MANF_ARIAKE_WEAP
MANF_ARMAX_WEAP
Manf_batarian_weap
Manf_cerberus_weap
Manf_Devlon_Weap
Manf_elanus_weap
ManF_ELKOSS_WEAP
Manf_Geth_Weap
Manf_haliat_weap
Manf_hk_weap
ManF_HK_WEAPAPPR2
Manf_hkshadow_weap
Manf_jorman_Weap
Manf_Kassa_Weap
Manf_rosen_weap
Manf_spectre01_weap
Manf_spectre02_weap
Manf_Spectre03_Weap
Giveallomnitools
Omnitool Manufacturer:
Manf_aldrin_omnitool
Manf_ariake_omnitool
Manf_armali_omnitool
ManF_ELKOSS_MNITOOL
MANF_SERRICE_ OMNITOOL
Manf_sitta_omnitool
Manf_spectre01_omnitool
Manf_spectre02_omnitool
Manf_spectre03_omnitool
Giveallbioamps
Bioamp Manufacturer:
Manf_aldrin_bioamp
Manf_armali_bioamp
Manf_armax_bioamp
Manf_kassa_bioamp
Manf_Serrice_Bioamp
Manf_sitta_bioamp
Manf_spectre01_bioamp
Manf_spectre02_bioamp
Manf_spectre03_bioamp
GiveallXMods – Just Enter This Command. Gives All Modifications on Armor, Guns and Grenades.
Note: Best Equipment Such:
GiveallBioAmps Manf_Serrice_Bioamp
GiveAllomnitools Manf_Serrice_mnitool
GiveallWeapons Manf_Spectre03_Weap
GiveAllarmor MANF_JORMAN_ARMOR_HAZARD OR MANF_GETH_ARMOR_RAGE
Planet Codes:
At bioa_fre31 = Tarrus IV – Freighter
At bioa_fre32 = MSV Ontario – Freighter
At bioa_fre33 = MSV Worthtington – Freighter
At bioa_fre34 = MSV Fedele – Freighter
At Bioa_Fre35 = Gorgon System Depot – Freighter
At bioa_ice00 = nover ia
At Bioa_Jug00 = Virmire: Landing Zone
At bioa_lav00 = thermum
AT BioA_LOS00 = IL: Upper Ruins
At bioa_nor00 = ?
At bioa_sta00 = ?
At bioa_at ice00 = noveria
At Bioa_war00 = Feros
At bioa_unc10 = klensal
At bioa_unc11 = xawin
At bioa_unc13 = mavigon
At bioa_unc17 = antibaar
At bioa_unc20 = Trebin
At bioa_unc21 = rayingri
At bioa_unc24 = athe
At bioa_unc25 = edolus
At bioa_unc30 = chohe
At bioa_unc31 = amaranthine
At bioa_unc42 = nonuel
At bioa_unc51 = luna
At bioa_unc53 = agebinium
At bioa_unc54 = presrop
At bioa_unc55 = solcrum
At bioa_unc61 = tuntau
AT BioA_unc62 = NEPHERON
At Bioa_unc71 = Metgos
At Bioa_unc73 = NEPMOS
At bioa_unc80 = nodacrux
At bioa_unc81 = chasca
At Bioa_unc82 = Ontarom
At bioa_unc83 = casbin
At bioa_unc84 = Eletania
At Bioa_unc90 = Sharjila
At bioa_unc92 = binthu
At Bioa_unc93 = Majikodes Are Recruited in the Console (Insensitive to the Register):
GiveSuperarmor – Get Light Armor for MAN "Living X" with Parameters 92/8000/99.
GiveSupergun – Get Assault. Rifle WITH PARAMETERS 25000/18.3/25. WHEN CHANGING TO ANOTHER ASSAULT. Rifle This Gun Disappears.
GiveIEM SELF QA_SUPERGUN NMMANUFACTURER – Get Assault. Rifle WITH PARAMETERS 40000/37.3/81. Instead of Nmmanufacturer, ENTER THE MANUFACTURER CODE, FOR EXAMPLE, MANF_SPECTRE03_WEAP.
Superspeed – Fast Jogging In NO Weapons.
Setbind – Bring The Command To The Keyboard Button. For example, Type Setbind 0 SuperSpeed, You can Now Turn On and Off The Speed ​​by Pressing the 0 Button.
Spawnvehicle – IN PLACE WHERE M35 MAKO APPEARS.
Slomo # – Changing The Speed ​​Of The Game. Instead of Introducing A Multiplier. 1 – Normal Speed; 0.5 – SlowDown 2 Times; 2 – Acceleration 2 Times and T.D.
Download File
The download link will be available via
30
File not available