Mercenaries 2: World In Flames: Tips And Tactics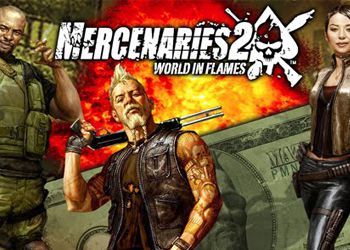 Most popular questions:
1. How to blow up the gate in the first mission? When they say that a bombing is available, click "1" and the left mouse button. Equipment and equipment are also called. To pick up weapons, fuel or money, you need to go to the target – a message "Click" E "to steal". Click, the marker changes the color, leaving, press "1" and throw the checker. Bruep the possibilities of call is made by clicking on "1".
2. How to capture tank? Be sure to kill the arrow on the hatch and run up to the tank in front. The inscription will appear "Click" e "for capture". Click, watch the video, then presses "F", and when the boot icon appears, we start quickly knocking on the space. In general, in the game, all mini-games are performed by pressing one button, except for boots.
3. How to win bets at the helicopter pilot? Need to put a box to height, not lower than specified in the task. For this perfectly suitable nearby containers. By the way, time is included only after planting a helicopter, so you can throw the box and throw the first container using RPG.