Serious Sam: The Second Encounter: Tips And Tactics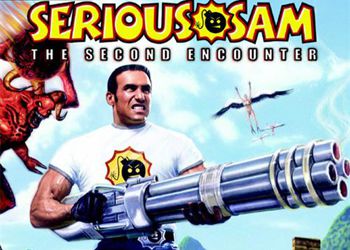 Secrets of the city of gods (12 out of 15)
1.To the right of the entrance to 1 yard there is a tree that carries out the passage. Split it, go further and get a first-aid kit.
2.There is a nuclei on the left.
3.Go to the top left corner from the door. There is a tablet. But then red bomets will appear.
4.Go to the temple with mask hard. To the right at the exit from the temple a pass blocked. Shoot from the rocket and go to it.
5.In the courtyard with miniga, you need to go for the temple, where Zorgi come from. Take the secret nucle9.
6.Opposite the exit there is a tree with a portal to the courtyard with stone carved heads.
7.In the residential part go left along the wall. You will reach the first aid kit.
8.In the temple on the living part on one of the protrusions with the bottom of the bottom there is a heart. Shoot in it from the rocket, and it will fall to the ground.
9.On the "arena" with skeletons there are two secrets. On the right side of the slide in the middle there is a secret place.
10.In the other side, Zumbules play poker.
11.In the passage with spikes, go to the first tunnel on the right. This is a secret pass.
12.In the cave with Looot, go to the right, to the destroyed house. From lava there are secret missiles.