18 Wheels of Steel: Convoy: Cheat Codes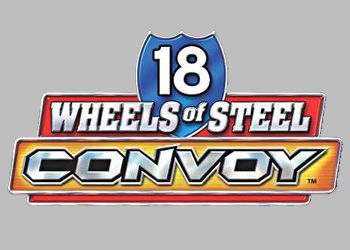 To Use These Codes You Will Need Console. To Activate IT, Perform Starting The Game (Before Starting The Game):
One. OPEN by Any Text Editor. Config File.CFG (Located in the Directory with: \ My Documents \ 18 WOS CONVOY \ OR C: \ Documents and Settings \ Profile \ My Documents \ 18 WOS CONVOY FOR Windows XP)
2. Find In IT The Line Used G_CONSOLE "0" AND CHANGE IT ON USED G_CONSOLE "1"
3. Save File
Aftert That, You Launch The Game, Load Your Saver Ortart A New Game (Anyway). And Now in The Game You Can Use The Following Codes:
Cheat points – Adds You 100 Points (Points),
Cheat Money – ADDS You 500.000 Denyushki,
Cheat All – Adds You and Money and Points,
Edit America2 – Switches You to the Map Editing Mode (Do Not Work In The Honeycomb Versions Of The Game).
Download File
The download link will be available via
30
File not available