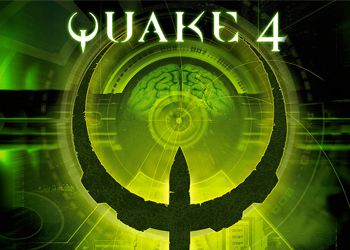 During The Game, Press [Ctrl] + [Alt] + [~] (Tilda) to Call The Console, Where We Enter:
God – God 'mode
Give ALL – All Weapons, Ammunition
killmonsters – Kill All Monsters
noclip – Pass Through The Walls
Notarget – Invisibility
kill – Suicide
Give Ammo – Maximum Ammunition
Give Health – All Health
Give Keys – All keysFREEZE – Stop All
map [Map Title] – Download Map
benchmark – Statistics
COM_DRAWFPS 1 – FPS
Avidemo – Write The Demo to Your Game in Avi
GfxInfo – Show Information About the Video Card
R_Gamma [0-3] – Gamma
R_BRIGHTNESS [Number] – Brightness
S_VOLUME_DB [Number] – Sound Volume (Defaults 0)
S_SHOWLEVELMETER 1 – Call The Sound Management Menu (0 – Clear)
G_ShowProjectilepCT 1 – SHOW PERCENTAGE OF HITS
Quit – Output
Card Names (for the Card Change Command: "Map Game / [Title]")
Air Defense Base: Airdefense1
Air Defense TRENCHES: Airdefense2
AQUEDUCTS: CONVOY2
AQUEDUCTS ANNEX: CONVOY2B
Canyon: Convoy1
Construction Zone: Walker
Data Networking Security: Network2
Data Networking Terminal: Network1
Data Processing Security: Process2
Data Storage Security: Storage2
Dispersal Facility: Dispersal
Game / Process1: Process1
Game / Storage1: Storage1
Hangar Perimeter: Hangar1
Interior Hangar: Hangar2
MCC Landing Site: McC_Landing
Nexus Core: Core1
Nexus Hub: Hub2
Nexus Hub Tunnels: Hub1
Operation: Advantage: MCC_1
Operation: Last Hope: MCC_2
Perimeter Defense Station: Building_B
Putrification Center: Putra
Recomposition Center: Recomp
Strogg Medical Facilities: MedLabs
The Nexus: Core2
Tram Hub Station: Tram1
Tram Rail: Tram1B
Waste Processing Facility: Waste
Model Name (For the Change of Models "Spawn [Name]")
char_doctor
char_kane_strogg
char_marine
char_marine_fatigues
char_marine_medic
char_marine_tech_armed
Monster_Berserker
monster_bossbuddy
monster_failed_transfer
monster_fatty
monster_gladiator
Monster_Grunt
monster_gunner
monster_harvester_combat
monster_iron_maiden
monster_makron
Monster_Network_Guardian
monster_repair_bot
monster_scientist
Monster_sentry
monster_slimy_transfer
Improving Weapons. CONSIDER THE CODE TO WORK, YOU ALREADY HAVE TO WEAPON THAT YOU HAVE GATHERED TO MODIFY. Names Enter in Place With this code: "Spawn [title]".
WeaponMod_HyperBlaster_Bounce1
weaponmod_lightninggun_chain
WeaponMod_machinegun_ammo
WeaponMod_Nailgun_ammo
weaponmod_nailgun_power
weaponmod_nailgun_rof
weaponmod_nailgun_seek
WeaponMod_railgun_penetrate
weaponmod_rocketlauncher_burst
weaponmod_rocketlauncher_homing
weaponmod_shotgun_ammo
For Jar Cheatrs, Here All Codes in the original:
GOD MODE – GOD
Full Weapons and Ammunition – Give All
Full Ammunition for Current Weapons – Give Ammo
Armor to 125 – Give Armor
Classic 1995 Version – Give Doom95
Health to 100 – Give Health
All Keys – Give Keys
BFG – Give WEAPON_BFG
Chainsaw – Give Weapon_Chainsaw
Machine Gun – Give Weapon_machinegun
Plasmagun – Give Weapon_Plasmagun
Rocket Launcher – Give Weapon_RocketLauncher
Shotgun – Give Weapon_Shotgun
SPAWN INDICATED ITEM – GIVE [ITEM NAME]
Play Indicated Map – Map [Map Name]
Load A Map – Map
Show Aas Stats – Aasstats
Adds Debug Arrow – AdDarrow
Core to Game Chat Lines – AddChatline
Add Debug Line – Addline
Scale Contact Friction – AF_CONTACTFRICTIONScale
Force The Given Friction Value – AF_ForceFriction
Name of The Body To Highlight – Af_HighLightBody
Name of the Constraint to Highlight – AF_HIGHLIGHTCONSTRAINT
Scale The Joint Friction – AF_JOINTFRICTIONScale
Maximum Angular Velocity – AF_MAXANGLARVELOCITY:
Maximum Linear Velocity – AF_MAXLINEARVELOCITY
Show Bodies – AF_SHOWBODIES
Show Body Names – AF_SHOWBODYNAMES
Show Constraint Names – AF_SHOWCONSTRAINTNAMES
Show Constraints – AF_SHOWCONSTRAINTS
Show The InDertain Tensor of Each Body – AF_Showinertia
Show Joint Limits – AF_ShowLimits
Show Mass of Each Body – AF_SHOWMASS
Show Primary Constraints Only – AF_SHOWPRIMARYONLY
Show Articulated Figure CPU Usage – AF_SHOWTIMings
Show Tree-Like Structures – AF_SHOWTrees
Show Velocity Of Each Body – AF_SHOWVELOCITY
SKIP FRICTION – AF_SKIPFRICTION
Skip Joint Limits – AF_SKiplimits
SKIP SELF COLLISION DETECTION – AF_SKIPSELFCOLLISION
Scale Time – AF_TIMESCALE
Use Impulse-Based Contact Friction – AF_USEIMPULSEFRICTION
Use Impulse-Based Joint Friction – AF_USEJOINTIMPULSEFRICTION
Use Constraint Matrix Symmetry – AF_USESYMMETRY
Enable Blocked Fail Safe Handling – Ai_BlockedFailsafe
Draw Trajectory Tests for Monsters – AI_DebugTrajectory
Draw Attack Cones for Monsters – Ai_Showcombatnodes
Write .Avi For a Command Demo – AvicMDDemo
Save Demo In .AVI Format – Avidemo
Write .Avi For A Demo – Avidemo
Write .AVI FOR THE CURRENT GAME – AVIGAME
Game Benchmark – Benchmark
Benchmark – Benchmark
Bind Command To A Key – Bind
Blink A Debug Line – Blinkline
Center View – Centerview
Clear The Console – Clear
Clear All Lights – Clearlights
Drop Current Weapon – ClientDropweapon
IN-GAME GUI Message Mode – ClientMessageMode
Voice Chats – ClientVoiceChat
Team Voice Chats – ClientVoICechatteam
Cull Back Facing Polygons – CM_BACKFACECUL
Debug Collision Detection – CM_DEBUGCOLLISION
Draw Filled Polygons – CM_DRAWFilled
Draw Internal Edges Green – CM_DRAWINTERNAL
Collision Mask – CM_DRAWMASK
Draw Polygon and Edge Normals – CM_DRAWNORMALS
Show Collision Model Info – CollisionModelinfo
Use ~ to Toggle Console – com_allowconsole
Sample Input From The Async Thread – COM_ASYNCINPUT
Mix Sound From The Async Thread – COM_ASYNCSOUND
Compress Saved Games – COM_COMPRESSSAVEGAME
Record Journal – COM_JOURNAL 1
Play Back Journal – COM_JOURNAL 2
Make A Build – com_makingbuild 1
Marker for Memory Stats – COM_MEMORYMARKER
Purge Everything Between Level Loads – COM_PURGEALL
Show Async Network Stats – COM_SHOWASYNCSTATS
Show Frame Rate – COM_SHOWFPS
Show Framerate – COM_SHOWFPS 1
Show Total And Per Frame Memory Usage – COM_SHOWMEMORYUSAGE
Show Sound Decoders – COM_SHOWSOUNDDECODERS
Skip The Renderer Completely – COM_SKIPRENDERER
Show Engine Timings – COM_SPEEDS
Compress A Demo File – CompressDemo
Speed ​​at Which The Console Moves – CON_SPEED [NUMBER]
DUMP THE CONSOLE TEXT TO A FILE – CONDUMP
Connect to A Server – Connect
CraShes Game – Crash
Crash Game – Crash
Unknown – Cvar_Restart
Restart The Cvar System – CVAR_RESTART
Apply Damage To An Entity – Damage
Launch Script Debugger – Debugger
Print Parses – Decl_Show 1
Print Parses and References Developer – Decl_Show 2
Delete Selected Entity – Deleteselected
HOLD [ENTER] TO ZOOM View – Demoshot
Save Screenshot for a Demo – Demoshot
Load A Map in Developer Mode – Devmap
Open Directory – Dir
List A Folder – Dir
List A Folder With Sub-Folders – Dirtree
Disassembles Script – DisasmScript
Disables Connection for Current Multi-Player Game – Disconnect
Disconnect From A Game – Disconnect
Compile Map – Dmap
SKIP TO LAST LEVEL – DOOMHELL
PRINT INDICATED TEXT – ECHO [TEXT]
Launch In-Game Articulated Figure Editor – Editafs
Launch In-Game Declaration Editor – EditDeCls
Launch Gui Editor – Editguis
Change Lighting – Editlight
Launch In-Game Light Editor – Editlights
Open The In-Game Editor – Editor
Launch Level Editor Radiant – Editor
Launch In-Game Particle Editor – EditParticles
Launch In-Game PDA Editor – editpdas
Launch In-Game Script Editor – Editscripts
Change Sounds in Editor Area – Editsounds
Launch In-Game Sound Editor – Editsounds
Take An Environment Shot – Envshot
Cause An Error – Error
Execute A Config File – Exec
EXIT GAME – EXIT
EXIT COMMAND DEMO – EXITCMDDEMO
Export Models – ExportModels
FINISH THE BUILD PROCESS – FINISHBUILD
Freeze Everything on Screen – Freeze
Freeze Game for Indicated Number of Seconds – Freeze [Number]
ARMOR TAKES THIS PERCENTAGE OF DAMAGE – G_ARMORPROTECTION [NUMBER]
ARMOR TAKES THIS PERCENTAGE OF DAMAGE IN MP – G_ARMORPROTECTIONMP [NUMBER]
Maintain Even Teams – G_BalanceTDM
Show Blood Splats, Spries, and Gibs – G_Bloodeffects
Pregame Countdown in Seconds – G_COUNTDOWN [NUMBER]
Scale Final Damage On Player By This Factor – G_DAMAGESCALE [NUMBER]
Check for Models WITH BOUNDS OVER 2048 – G_DEBUGBOUNDS
Show Double Vision WHEN TAKING DAMAGE – G_DOUBLEVISION
Toggle Disable Buffer File Writing For Save Games – G_FlushSave [0 or 1]
Display Timing Information for Each Game Frame – G_Frametime
Score Review Time In Seconds AT End Game – G_GamereViewPause
Set How Much Health to Take in Nightmare Mode – G_HealthTakEAMT [Number]
Set How Low Can Health Get Taken in Nightmare Mode – G_HealthThtakeLimit [Number]
SET HOW OFTEN TO TAKE HEALTH IN NIGHTMARE MODE – G_HEALTHTAKETIME [NUMBER]
CONTROL THE WEAPON SWAY IN MP – G_MPWEAPONANGLESCALE [NUMBER]
Show Muzzle Flashes – G_MUZZLEFLASH [0 OR 1]
If Nightmare Mode Is Allowed – G_NIGHTMARE [0 OR 1]
Game Password – G_PASSWORD [Password>
Show Dynamic Lights On Projectiles – G_ProjectileLights
Enable Ejected Shells From Weapon – G_Showbres
Enable Shadow of Player Model – G_ShowPlayershadow
Enable Display of Player Hit Percentage -G_ShowProjectilepct
Toggle Hit% to HUD – G_SHOWPROjectILEPCT 1
Skip Damage and Other View Effects – G_SkipVieweffects
Number of Frames to Blend – G_TestModelblend
Test Model Rotation Speed ​​- G_TestModelrotate
Name of Material To Draw Over Screen – G_TestPostProcess
Show Available Memory – Game_Memory
Display Game Class Info – Game_Memory
Cause A Game Error – GameError
Kick Player From Multi-Player Game – Gamekick [Name]
Kick Indicated Player Name – Gamekick [Name]
Print Current View Position – GetViewPos
Display Graphics Card Details – GfxInfo
Show Graphics Info – GfxInfo
GameType Filter – GUI_FILTER_GAMETYPE
Password Filter – GUI_FILTER_PASSWORD
Players Filter – GUI_FILTER_PLAYERS
Send Heartbeat To Master Servers – Heartbeat
Show Help – Help
HITCH THE GAME – HITCH
Show Ik Debug Lines – IK_DEBUG
Enable IK – IK_ENABLE
See Texture Mip Usage – Image_Colormiplevels
Control Texture DownSampling – Image_Downsize
Control Normal Map DownSampling – Image_DownsizeBump
Control Normal Map Downsample Limit – image_downsizebumplimit
Control Diffuse Map DownSample Limit – image_downsizelimit
Control Specular DownSampling – Image_Downsizpecular
Control Specular DownSampled Limit – Image_DownsizseSpecularLimit
Change Texture Filtering On Mipmapped Images – Image_Filter
Change Lod Bias On Mipmapped Images – Image_Lodbias
Use .DDS Files If Present – Image_usePRecompressedTextures
Write .DDS Files If Necessary – Image_WritePrecompressedTextures
Write .TGAS OF THE NON NORMAL MAPS FOR DEBUGGING – Image_WRITETGA
Always Run (Reverse _Speed ​​Button) in Multi-Player Mode – In_AlwaySrun
Angle Change Scale When Holding _Speed ​​Button – In_anglespeedKey
Look Around With Mouse (Reverse _mlook Button) – In_Freen
Enable Mouse Input – in_mouse
RESTART THE INPUT SYSTEM – IN_RESTART
Yaw Change Speed ​​When Holding _left or _right Button – IN_YAWSPEED
Keep Last Test Model In The Game – KeeptestModel
Kick Client by Connection Number – Kick
KILL CURRENT TARGET; Suicide IF No One Is Targeted – Kill
KILL THE PLAYER – KILL
Kill All Monsters In Current Level – Killmonsters
Remove All Monsters – Killmonsters
Kill All Moving Enemies – Killmoveables
Remove All Moveables – Killmoveables
Kill All Non-moving Enemies – Killragdolls
Remove All Ragdolls – Killragdolls
Scan Lan For Servers – Lanscan
Show LCP Solver Failures – LCP_SHOWFAILURES
List Active Game Entities – ListActiveTitities
List Articulated Figures – Listaf
LIST ALL ANIMATIONS – Listanims
List Audios – Listaudios
List Key Bindings – ListBinds
List Game Classes – ListClasses
List Commands – ListCmds
List Collision Models – ListCollisionModels
List Cvars – Listcvars
List All Decls – ListDeCls
List All Keys Used by Dictionaries – ListDictKeys
List All Values ​​Used by Dictionaries – ListdictValues
List Emails – Listemails
List Game Entities – Listentities
Lists Indicated Def File Settings – ListentityDefs
List Entity Defs – ListentityDefs
List FX Systems – ListFX
List Game Commands – ListGamecmds
List Guis – Listguis
List Decl Text Character Frequencies – ListhuffmanFrequencies
List Images – Listimages
Lists Indicated Def File Settings – ListLightDefs
List All Debug Lines – Listlines
List Materials – ListMaterials
List Model Defs – ListModeldefs
List All Models – ListModels
LIST ALL Video Modes – ListModes
Lists Images of Monsters – Listmonsters
List Monsters – Listmonsters
List Particle Systems – ListParticles
List PDAS – ListPdas
List The Entity Defs – ListrenderentityDefs
List Renderer Commands – Listrenderercmds
List The Light Defs – ListrenderLightDefs
List Scanned Servers – ListServers
List Skins – ListSkins
List Sound Commands – ListsoundCmds
List Active Sound Decoders – ListsoundDecoders
List All Sounds – ListSounds
List Sound Shaders – ListSoundshaders
List The Spawn Args of An Entity – ListSpawnargs
List System Commands – ListSystemCmds
List Tables – ListTables
List Script Threads – ListThreads
List Tool Commands – ListToolcmds
List Type Info – ListTypeInfo
List Vertex Cache – ListVertexCache
List Videos – ListVideos
Load A Game – LoadGame
Localize Guis – Localizeguisisis
Localize Maps – Localizemaps
Mouse Pitch Scale – M_Pitch
Show Mouse Movement – M_ShowMouserate
Number of Samples Blended for Mouse Viewing – M_Smooth
Mouse Strafe Movement Scale – M_STRAFESCALE
Number of Samples Blended for Mouse Moving – M_STRAFESMOOTH
Mouse Yaw Scale – M_YAW
Make An Ambient Map – MakeambiientMap
Process Giant Images – Makemegatexture
CREATE MEMORY DUMP – MEMORYDUMP
Create A Compressed Memory Dump – MemoryDumpCompresentative
Modify Shader Parms On All Lights – Moduulalights
Show Next Animation On Test Model – NexTanim
Show Next Animation Frame On Test Model – NEXTFRAME
Load Next Map On The Server – NEXTMAP
No Clipping – Noclip
Disable Collision Detection for The Player – Noclip
IGNORED by Most Enemies – Notarget
Disable Player As A Target – NOTARGET
Print Tokenized String – Parse
List Search Paths – Path
Play Back A Command Demo – PlaycmdDemo
Play Back A Demo – PlayDemo
Set The Given Model On The Player – Playermodel [Model Name]
X / Y Size Of Player's Bounding Box – PM_BBoxWidth
Bob Much Faster WHEN CROUCHED – PM_CROUCHBOB
Speed ​​The Player Can Move While Crouced – PM_CROUCHSPEED [NUMBER]
Height of Player's View While CROUCHED – PM_CROUCHVIEWHEIGHT [NUMBER]
Height of Player's Bounding Box While Dead – PM_DEADHEIGHT [NUMBER]
Height of Player's View While Dead – PM_DEADVIEWHEIGHT [NUMBER]
Approximate Height The Player Can Jump – PM_JUMPHEIGHT [NUMBER]
Amount Player's View CAN LOOK DOWN – PM_MAXVIEWPITCH [NUMBER]
Speed ​​The Player Can Move While in Noclip – PM_NOCLIPSPEED [NUMBER]
Height of Player's View WHILE STANDING – PM_NORMALVIEWHEIGHT [NUMBER]
Bob Faster WHEN RUNNING – PM_RUNBOB
Speed ​​The Player Can Move While Running – PM_RUNSPEED [NUMBER]
Size of the Spectator Bounding Box – PM_SPECTATEBBOX [NUMBER]
Speed ​​The Player Can Move While Spectating – PM_SpectateSpeed ​​[Number]
Length of Time Player CAN RUN – PM_STAMINA [NUMBER]
Third Person View – PM_THIRDPERSON
Toggle Third Person View – PM_THIRDPERSON [0 OR 1]
Clip Third Person View Into World Space – PM_THIRDPERSONCLIP
Enable Third Person View WHEN Player Dies – PM_THIRDPERSONDEATH
Bob Slowly When Walking – PM_WALKBOB
Player's Walking Speed ​​- PM_WALKSPEED [NUMBER]
REMOVE LAST CREATED LIGHT – POPLIGHT
Show Previous Animation On Test Model – Prevanim
SHOW PREVIOUS ANIMATION FRAME ON TEST MODEL – PREVFRAME
Print An Articulated Figure – Printaf
Print An Audio – Printaudio
Print An Email – Printemail
Print An Entity DEF – PRINTENTIYDEF
Print An FX System – PrintFX
PRINT A MATERIAL – PRINTMATERIAL
Print Model Info – PrintModel
Print A Model Def – PrintModeldefs
Print a Particle System – PrintParticle
Print A PDA – Printpda
Print A Skin – Printskin
Print a Sound Shader – Printsoundshader
Print A Table – PrintTable
Print An Video – PrintVideo
Prompt And Set The CD Key – Promptkey
EXIT GAME – QUIT
QUIT THE GAME – QUIT
Change Gamma Tables – R_Brightness
SET BRIGHTNESS LEVEL – R_BRIGHTNESS [NUMBER]
Arbfp1, FP30 – R_CGFragmentProfile
ARBVP1, VP20, VP30 – R_CGVERTEXPROFILE
Custom Screen Height – R_CustomHEIGHT [NUMBER]
Custom Screen Width – R_Customwidth [Number]
Perform Depth Test On Debug Lines – R_DEBUGLINEDEPTHTEST
Width of Debug Lines – R_DEBUGLINEWIDTH [NUMBER]
Draw A Filled Polygon – R_DebugPolygonfilled
CHANGE GAMMA TABLES – R_GAMMA
SET GAMMA LEVEL – R_GAMMA [0-3]
Fraction to Smear Across Neighbors – R_HDR_BLOOMFRACTION
MAXIMUM LIGHT SCALE – R_HDR_EXPOSURE
Monitor Gamma Power – R_HDR_GAMMA
RANDOM DITHER IN MONITOR SPACE – R_HDR_MONITORDITHER
Use A Floating Point Rendering Buffer – R_HDR_USEFLOATS
Ignore GL Errors – R_ignoreGlerrors
Ignore The Fragment Program Extension – R_INHIBITFRAGMENTPROGRAM
Number of Frames to Emit GL Logs – R_Logfile
Override All Materials – R_materialorride
Draw Only A Specific Level – R_MEGATEXTURELEVEL
Video Mode Number – R_Mode
Number of Antialiasing Samples – R_multisamPles
Near Z Clip Plane Distance – R_Near
Polygon Offset Parameter – R_OFFSetFactor
Polygon Offset Parameter – R_offsetUnits
Scale Factor for Jitter Offset – R_SB_JITTSCALE
Do Not Draw Any Occluders – R_SB_NOSHADOWS
Draw OffScreen – R_SB_USepBuffer
Enable Shadows – R_Shadows
Report Alloc / FREE COUNTS – R_Showalloc
REPORT SPHERE AND BOX CULLING STATS – R_SHOWCULL
Draw The Sil Edges – R_Showedges
Show Light Scissor RECTANGLES – R_ShowLightScissors
Display All the Level Images – R_Showmegatexture
Draw Colored Blocks in Each Tile – R_ShowmegateXTURELABELS
Print Frame Memory Utilization – R_ShowMemory
Draw Wireframe Normals – R_Shownormals
Download File
The download link will be available via
30
File not available