The Elder Scrolls 4: Oblivion: Cheat Codes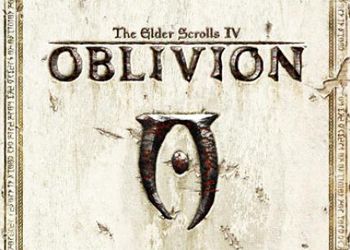 During The Game, Press the [~] (Tilda) Key to Call The Console, Where You Enter:
Help – List of All Teams
TGM – God 'mode
Tcl – Through the Walls
LOCK [1-100] – Close The Door Or Container (Number Indicating The Level, LED IS Needed Worthout Square Brackets)
unlock – Open Door Or Container
kill – Kill Chosen NPC. If You Do Not Choose Anyone, Kill Yourself!
MODPCS [Skill Name], [Califer] – Increase The Specified Skill to the Specified Number of Points (Tsiferki ENTER WITHOUT SQUARE BRACKETS)
Modpca [CHARACTERISTIC], [COFFEE] – Enlarge Any of Your Characteristic (DIQUSES TO ENTER WITHOUT SQUARE BRACKETS) ALL COMMANDS WE WRITE IN THE CONSOLE
Add Gold:
Player.AddItem 0000000F # (WHERE # -COL
Example: Player.AddItem 0000000F 1000 – Add 1000 Gold
Locks:
Player.AddItem 0000000a #
Add Any Subject by Code:
Player.AddItem 1 (- Code of Each SUBJECT)
Weapon:
Daedric Bow Formid: 000733DD
Daedric Bow Formid: 00035E7C
Daedric Claymore Formid: 00035E78
Daedric Dagger Formid: 00035E72
Daedric Longsword Formid: 000733D8
Daedric Longsword Formid: 00035E76
Daedric Mace Formid: 00035E75
Daedric Shortsword Formid: 00035E73
Daedric War Axe Formid: 00035E74
Daedric Warhammer Formid: 00035E79
Example: What to add dedric Stigma to Write to Write
Player.AddItem 00035E78 1 (Tsiferka AT The End Is The Number Of County, In This Case 1 Melor)
Armor:
Daedric Boots Formid: 00036359
Daedric Cuirass Formid: 0003635B
Daedric Gauntlets Formid: 0000C582
Daedric Gauntlets Formid: 00036358
Daedric Greaves Formid: 0003635A
Daedric Helmet Formid: 000733F4
Daedric Helmet Formid: 00036357
Daedric SHIELD FORMID: 000733F0
Daedric Shield Formid: 0003635C
Add the same..
Full List of Things Game Can Download Below.
Pumping Hero:
Modpcs – Skills
Modpca – attributes
Example: You Need to Pump a Hand-to-Hand Fight
Modpca Handtohand 100
kill – Kill Person (Kill By Name) Showracemenu – Choose Race
Showbirthsignmenu – SELECT ZODIAC SIGN
Showclassmenu – Choose a Class of Hero
Player.AddItem 000000F X – Give "X" Gold
Player.AddItem 000000A X -Give "X" BastardsTFH – Full Help
Coc Name – Teleport to Name
Advlevel – Increase Level
Advskill – Increase Skill
CompleteQuest – RUN THE CURRENT QUEST
Cats – Perform All Parts of the Quest
PSB – GET ALL MAGIC
ToggleMapmarkers – Open The Entire Map
Sexchange – Change Floor
showclassmenu – Change Class
Showbirthsignmenu – CHANGE PLACE OF BIRTH
Player.setlevel # – Change # (1-255)
Tai – ON / OFF Intelligence
TCAI – Intellect in Battle ON / OFF Here Are Even More Codes On Things:
Books
ITEM NAME ITEM ID (Omit Formid: from Cheat)
2920, Evening Star (V12) FORMID: 000243DB
2920, First SEED (V3) Formid: 000243D7
2920, FrostFall (V10) Formid: 000243F5
2920, Hearth Fire (V9) Formid: 000243F4
2920, Last SEED (V8) Formid: 00024547
2920, Midyear (V6) Formid: 00024402
2920, Morning Star (v1) Formid: 000243E4
2920, Rain's Hand (V4) Formid: 0002453F
2920, Second Seed (V5) Formid: 0002454D
2920, Sun's Dawn (v2) Formid: 00024538
2920, Sun's Dusk (V11) FORMID: 000243D3
2920, Sun's Height (V7) Formid: 00024534
A Bloody Journal Formid: 0002FF32
A Children's Anuad Formid: 00024576
A Dance In Fire, V 7 Formid: 00024536
A Dance In Fire, V1 Formid: 000243CB
A Dance in Fire, V2 Formid: 000243EA
A Dance In Fire, V3 Formid: 000243DF
A Dance In Fire, V4 Formid: 000243CC
A Dance in Fire, V5 Formid: 00024411
A Dance In Fire, V6 Formid: 00024535
A Game At Dinner Formid: 000243CF
A Hypothetical Treachery Formid: 000243F9
A Less Rude Song Formid: 00024569
A LIFE OF URIEL SEPTIM VII FORMID: 000AA07D
A New Guild for Fighters? Formid: 00098682
A Poorly Scrawled Note Formid: 000C45B3
ABSORB AGILITY FORMID: 000849F7
Absorb Endurance Formid: 000849d2
ABSORB Fatigue Formid: 000849d8
Absorb Health Formid: 000849d9
Absorb Intelligence Formid: 000849d3
ABSORB LUCK FORMID: 000849D4
Absorb Magicka Formid: 0000A94E
Absorb Major Magicka Formid: 0000A94F
ABSORB MAXIMAL MAGICKA FORMID: 0000A950
Absorb Minimal Magicka Formid: 000849dd
Absorb Minor Magicka Formid: 0000A94D
Absorb Skill: Acrobatics Formid: 000849DE
ABSORB Skill: Alchemy Formid: 000849DF
ABSORB Skill: Alteration Formid: 000849e0
Absorb Skill: Armorer Formid: 000849e1
Absorb Skill: Athletics Formid: 000849e2
Absorb Skill: Blade Formid: 000849e3
ABSORB Skill: Block Formid: 000849E4
ABSORB Skill: Blunt Formid: 000849E5
Absorb Skill: Conjuration Formid: 000849e6
ABSORB Skill: Destruction Formid: 000849E7
Absorb Skill: Hand to hand Formid: 000849e8
Absorb Skill: Heavy Armor Formid: 000849e9
ABSORB Skill: Illusion Formid: 000849ea
ABSORB SKILL: Light Armor Formid: 000849ED
ABSORB SKILL: Marksman Formid: 000849EC
Absorb Skill: Mercantile Formid: 000849EB
ABSORB Skill: Mysticism Formid: 000849ee
Absorb Skill: Restoration Formid: 000849EF
ABSORB Skill: Security Formid: 000849F0
ABSORB Skill: Sneak Formid: 000849F1
ABSORB SKILL: Speechcraft Formid: 000849F2
ABSORB SPEED FORMID: 000849D5
ABSORB STRENGTH FORMID: 000849D6
ABSORB WILLPOWER FORMID: 000849D7
Adamus Phillida Slain! Formid: 0006d6ed
Advances in Lock Picking Formid: 00073A65
Aegis Formid: 0008991F
AEVAR STONE-SINGER FORMID: 00024543
Agnar's Journal Formid: 000C55DF
Ahzirr Traajijazeri Formid: 000243FE
Akaviri Diary Translation Formid: 0001C162
Alluring Gaze Formid: 00084aef
Alval Uvani's Schedule Formid: 00066200
AMANTIUS ALLECTUS 'DIARY FORMID: 000355ED
ANCOTAR'S JOURNAL FORMID: 00185934
Andre's Letter Formid: 000C56D9
Annal of the Fire Nexus Formid: 000CA11F
Anvil Tarts Thwarted! Formid: 00066CD5
Aquatic Adaptation Formid: 0008ada8
AQUATIC EVOLUTION FORMID: 0008ADAA
Aquatic Transcendence Formid: 0008Adab
Arcana Restored Formid: 00024584
Arctic Blow Formid: 00088888EE
Assassination! Formid: 000274ee
AyleID Reference Text Formid: 0003353B
Azura and The Box Formid: 0002453B
Battle of Sancre Tor Formid: 00073A61
BEAST OF BURDEN FORMID: 000888B9
Before the Ages of Man Formid: 00073A63
Beggar Formid: 000243E1
Beggar Prince Formid: 0001FB53
BEGUILE FORMID: 000150B9
BEGUILING TOUCH FORMID: 00084AF1
Bible of the Deep ONES FORMID: 000C7B33
BIOGRAPHY OF BARENZIAH, V 1 FORMID: 00024550
BIOGRAPHY OF BARENZIAH, V 2 FORMID: 00024551
BIOGRAPHY OF BARENZIAH, V 3 FORMID: 00024552
BIOGRAPHY OF BARENZIAH, V 3 FORMID: 00024553
BIOGRAPHY OF THE WOLF QUEEN FORMID: 0002454B
BLAZING SPEAR FORMID: 000888C0
BLIZZARD FORMID: 000888E5
Bound Axe Formid: 000849F3
Bound Boots Formid: 000849F4
Bound Bow Formid: 000849F5
Bound Cuiras Formid: 000849F6
Bound Dagger Formid: 000849F8
Bound Gauntlets Formid: 000849F9
Bound Greaves Formid: 000849FA
Bound Helmet Formid: 000849fb
Bound Mace Formid: 000849FC
Bound SHIELD FORMID: 000849FD
Bound Sword Formid: 000849fe
BRENUS ASTIS 'JOURNAL FORMID: 0002A577
Brief History of the Empire, V 1 Formid: 00024554
Brief History of the Empire, V 2 Formid: 00024555
Brief History of the Empire, V 3 Formid: 00024556
Brief History of the Empire, V 4 Formid: 00024557
Burdening Touch Formid: 00084ae2
Burning Touch Formid: 000888c3
Calcinator Treatise Formid: 00073A5F
Calming Touch Formid: 00084aea
Candlelight Formid: 000898EE
Chameleon Formid: 00084AEB
Cherim's Heart Of Anequina Formid: 000243DC
Cheydinhal Heir Saved! Formid: 00066CD3
Children of the Sky Formid: 00024587
CHIMARVAMIDIUM FORMID: 00024403
Chronicle of Sacrifice Formid: 000CA11D
Cleansing Of The Fane Formid: 0002C8DD
CLOAK FORMID: 00084AED
Cold Touch Formid: 000888EB
Command Creature Formid: 00084AF3
Command Humanoid Formid: 00084AF5
Commanding Touch Formid: 00084AF7
Consume Health Formid: 000849DB
ConvaleScence Formid: 000C7666
CORRODE ARMOR FORMID: 00088891
CORRODE WEAPON FORMID: 00088893
CRUMPLED Note Formid: 00074A8A
CRUMPLED PIECE OF PAPER FORMID: 000624D1
CRUMPLED PIECE OF PAPER FORMID: 000624D2
CRUMPLED PIECE OF PAPER FORMID: 000AA07E
CRUMPLED PIECE OF PAPER FORMID: 000AA07F
CRUMPLED PIECE OF PAPER FORMID: 000AA080
CRUMPLED PIECE OF PAPER FORMID: 000AA081
CRUMPLED PIECE OF PAPER FORMID: 000AA082
CRUMPLED PIECE OF PAPER FORMID: 000AA083
CRUMPLED PIECE OF PAPER FORMID: 0008DC4A
CRUMPLED PIECE OF PAPER FORMID: 0008DC4C
CURE DISEASE FORMID: 00087293
CURE PARALYSIS FORMID: 00087294
Cure Poison Formid: 00087295
Damage Agility Formid: 00087296
Damage Fatigue Formid: 0008729D
Damage Intelligence Formid: 00087298
Damage Luck Formid: 00087299
Damage Speed ​​Formid: 0008729A
Damage Strength Formid: 0008729B
Damage Willpower Formid: 0008729C
Darkest Darkness Formid: 00024564
Dar-Ma's Diary Formid: 000280A9
Daughter of the Niben Formid: 000243D4
Daylight formid: 000898F0
De Rerum Dirennis Formid: 000243D2
Dead Drop Orders # 1 Formid: 0002fb3e
Dead Drop Orders # 2 Formid: 00031B2A
Dead Drop Orders # 3 FORMID: 0002FB3B
Dead Drop Orders # 4 Formid: 00030146
Dead Drop Orders # 5 Formid: 00030194
Dead Drop Orders # 6 Formid: 00030195
Dead Drop Orders # 7 Formid: 000301ad
Dead Drop Orders # 8 Formid: 0000396B
Death Blow of Abernanit Formid: 000243E8
Debilitate Formid: 000898fb
Deed to Benirus Manor Formid: 0000A1BC
Defend Formid: 0008991C
Devour Health Formid: 000849dc
DIARY OF SPRINGHEEL JAK FORMID: 000152FC
DIE ENERVATION FORMID: 000888A4
DIRE SEVER MAGICKA FORMID: 00088885
DIRE WOUND FORMID: 000888A7
Dirty Scroll Formid: 0006BFAC
DISINTEGRATE ARMOR FORMID: 00088892
DISINTEGRATE WEAPON FORMID: 00088894
Dismiss Undead Formid: 0008ada6
Dispel Formid: 00088895
Dispel Other Formid: 00088899
Divining The Elder Scolls Formid: 0000A254
Document of Purile Banter Formid: 000CA11E
Dominate Creature Formid: 00084AF4
Dominate Humanoid Formid: 00084AF6
Dominating Touch Formid: 00084AF8
Draconis Gift List Formid: 00002dab
Drain Skill: Alteration Formid: 000888AD
Drain Skill: Blade Formid: 000888Ae
Drain Skill: Block Formid: 0008DC82
Drain Skill: Blunt Formid: 0008DC81
Drain Skill: Conjuration Formid: 000888AF
Drain Skill: Destruction Formid: 000888B0
Drain Skill: Hand to hand Formid: 000888b1
Drain Skill: Heavy Armor Formid: 000888B2
Drain Skill: Heavy Armor Formid: 0008DC83
Drain Skill: Illusion Formid: 000888B3
Drain Skill: Marksman Formid: 000888B4
Drain Skill: Mysticism Formid: 0008DC84
Drain Skill: Restoration Formid: 000888B5
Drain Skill: Sneak Formid: 0008DC85
Dwemer History and Culture Formid: 00022b17
Earana's Notes Formid: 000277ae
EASE BURDEN FORMID: 000888B6
ELDER SCROLL FORMID: 00022DB0
Electric Shell Formid: 0008992C
Electric SHIELD FORMID: 0008992D
Electric Touch Formid: 00089929
Electrocution Formid: 00089927
Elevate Magicka Formid: 00008874
ENCUMBERING TOUCH FORMID: 00084AE4
EnthRalling Presence Formid: 00084aee
Entropic Bolt Formid: 0008729e
Entropic Touch Formid: 00088881
Eyes of Evente Formid: 000898F5
EYES OF MIDNIGHT FORMID: 000898F6
Fall of the Snow Prince Formid: 00024544
Father of the Niben Formid: 00024530
Fearful Gaze Formid: 00088888
FEYFOLKEN I FORMID: 000243E7
FEYFOLKEN II FORMID: 000243ED
FEYFOLKEN III FORMID: 000243F1
Fighters Guild History, 1st ED. Formid: 000A915C
Fingers of the Mountain Formid: 00001101
Fire and Darkness Formid: 000243E5
Fire Ball Formid: 000888BA
Fire SHIELD FORMID: 000888C9
Fire Storm Formid: 000888BB
Five Songs of King Wulfharth Formid: 00024588
Flame Shield Formid: 000888c8
Flame Tempest Formid: 000888BC
Flame Touch Formid: 000888c4
Flare Formid: 000888BE
Flash Bolt Formid: 000888BF
Folded Page Formid: 000624d3
Followers of the Gray Fox Formid: 00024595
Forged List of Candidates Formid: 0000C229
Fortify Health Formid: 000888db
Fortify Magicka Formid: 000888dd
Fragment: ON Artaeum Formid: 00024589
Fragment: Song of Hrormir Formid: 0000A256
FRENZY FORMID: 00088888DF
Frontier, Conquest Formid: 00024566
Frost Bolt Formid: 000888E8
Frost Shell Formid: 000888EF
Frost Touch Formid: 000888EC
Fundaments of Alchemy Formid: 00024567
GALERION THE MYSTIC FORMID: 00024568
GELEBOURNE'S Journal Formid: 00038447
Ghost Walk Formid: 000898EA
GILLS FORMID: 0008ADA9
Glacial Wall Formid: 000888F1
GLARTHIR'S NOTES FORMID: 000831B0
GLARTHIR'S NOTES FORMID: 000831B1
Glarthir's Notes Formid: 000831B2
Glarthir's Notes Formid: 000831b3
Glarthir's Notes Formid: 000831b4
GLARTHIR'S NOTES FORMID: 000831B5
GLARTHIR'S NOTES FORMID: 000831B6
Glarthir's Notes Formid: 000831B7
Glarthir's Notes Formid: 000831B8
Glarthir's Notes Formid: 000831B9
Glories and laments formid: 0000a2b3
GODS AND WORSHIP FORMID: 0002456F
Grantham Blakeley's Map Formid: 000366b3
GRASP OF TERROR FORMID: 0008888B
Gray Fox Unmasked! Formid: 0006d6ef
Gray Fox, Man Or Myth? Formid: 0006D6ee
Greater Convalescence Formid: 000C7667
Greater Detect Life Formid: 0008888F
GREATER DISPEL FORMID: 00088896
GREATER DISPEL OTHER FORMID: 0008889A
Greater Fortify Fatigue Formid: 0008888DA
Greater Fortify Health Formid: 000888dc
Greater Fortify Magicka Formid: 0008888de
Greater Restore Agility Formid: 00089906
Greater Restore Endurance Formid: 00089908
Greater Restore Intelligence Formid: 0008990A
Greater Restore Luck Formid: 0008990C
Greater Restore Personality Formid: 0008990E
Greater Restore Speed ​​Formid: 00089910
Greater Restore Strength Formid: 00089912
GREATER RESTORE WILLPOWER FORMID: 00089914
Greater Soul Trap Formid: 0008ad94
Greater Spell Reflection Formid: 00089902
Greatest Painter Safe! Formid: 00066cd4
Guard Formid: 0008991D
GUIDE TO ANVIL FORMID: 0002455B
Guide to BRAVIL FORMID: 0002455F
Guide to BRUMA FORMID: 0002455E
Guide to Cheydinhal Formid: 00024561
Guide to Chorrol Formid: 0002455D
Guide To Leoyawiin Formid: 00024560
Guide to Skingrad Formid: 0002455C
Guide to the Imperial City Formid: 00024562
Hail Storm Formid: 000888E3
Hailstone Formid: 000888E7
Hallgerd's Tale Formid: 00024401
Handbill Formid: 0006B5C8
Handbill Formid: 0006B5C9
Handbill Formid: 0006B5CA
Handbill Formid: 0006B5CB
Handbill Formid: 0006B5CC
Handbill Formid: 0006B5CD
Handbill Formid: 0006B5CE
Handbill Formid: 0006B5CF
Handbill Formid: 0006B5D0
Handbill Formid: 0006B5D1
Handbill Formid: 0006B5D2
Handbill Formid: 0006B5D3
Handbill Formid: 0006B5D4
Handbill Formid: 0006B5D5
Handbill Formid: 0006B5D6
Handbill Formid: 0006B5D7
Handbill Formid: 0006B5D8
Handbill Formid: 0006B5D9
Handbill Formid: 00071765
Handbill Formid: 00071766
Handbill Formid: 00071767
Handbill Formid: 00071768
Handbill Formid: 00071769
Handbill Formid: 0007176A
Handbill Formid: 0007176B
Handbill Formid: 0007176C
Handbill Formid: 0007176D
Handbill Formid: 0007176E
Handbill Formid: 0007176F
Handbill Formid: 00071770
Handbill Formid: 00071771
Handbill Formid: 00071772
Handbill Formid: 00071773
Handbill Formid: 00071774
Handbill Formid: 00071775
Handbill Formid: 00071776
Handbill Formid: 00071777
Handbill Formid: 00071778
Handbill Formid: 00071779
Handbill Formid: 0007177A
Handbill Formid: 0007177B
Handbill Formid: 0007177C
Handbill Formid: 0007177D
Handbill Formid: 0007177E
Handbill Formid: 0007177F
Handbill Formid: 00071780
Handbill Formid: 00071781
Handbill Formid: 00071782
Handbill Formid: 00071783
Handbill Formid: 00071784
Handbill Formid: 00071785
Handbill Formid: 00071786
Handbill Formid: 00071787
Handbill Formid: 00071788
Handbill Formid: 00071789
Handbill Formid: 0007178A
Handbill Formid: 0007178B
Handwritten Note Formid: 000C7631
Handwritten Note Formid: 0018bc65
Handwritten Note Formid: 0008DC48
Handwritten Note Formid: 000908c7
Hanging Gardens Formid: 0002458A
Hastily Scrawled Note Formid: 00033DEC
HEAT BURST FORMID: 000888C1
Heat Shell Formid: 000888c7
Heavy Armor Repair Formid: 00073A68
Heroic Touch Formid: 00089901
Heroism Formid: 000898FF
Hiding with the Shadow Formid: 0001FB52
Hindering Touch Formid: 00084ae3
History of Lock Picking Formid: 0001FB51
History of the Fighters Guild Formid: 00024405
House Balcony Area Formid: 000B1626
House Balcony Upgrade Formid: 000B1627
House Bedroom Area Formid: 000B1581
House Bedroom Area Formid: 000B1593
House Bedroom Area Formid: 000B15AD
House Bedroom Area Formid: 000B15DA
House Bedroom Area Formid: 000B1628
House Den Area Formid: 000B1624
House Dining Area Formid: 00090EB3
House Dining Area Formid: 000B157F
House Dining Area Formid: 000B158D
House Dining Area Formid: 000B15B3
House Dining Area Formid: 000B15D8
House Dining Area Formid: 000B1621
House Dining Area Formid: 00092022
House Dining Upgrade Formid: 000B15D9
House Display Case Upgrade Formid: 000B162B
House Dressing Area Formid: 000B15AE
House Kitchen Area Formid: 00090EB2
House Kitchen Area Formid: 000B1583
House Kitchen Area Formid: 000B158E
House Kitchen Area Formid: 000B15B1
House Kitchen Area Formid: 000B15D5
House Kitchen Area Formid: 000B1622
House Kitchen Area Formid: 0009202C
House Lower Storage Area Formid: 000B1594
House Lower Wall Hangings Formid: 000B1595
House Lower Wall Hangings Formid: 000B15B5
House Lower Wall Hangings Formid: 000B15DD
House Lower Wall Hangings Formid: 000B162E
House Middle Wall Hangings Formid: 000B15DE
House Racks Assortment Formid: 00090EB5
House Reading Area Formid: 00090629
House Reading Area Formid: 000B1580
House Servants Quarters Formid: 000B15DB
House Servants Quarts Formid: 000B162D
House Sitting Area Formid: 000B15B2
House Sitting Area Formid: 000B15D6
House Sitting Area Formid: 000B1623
House Sitting Area Formid: 0009202E
House Storage Area Formid: 00090EB4
House Storage Area Formid: 000B1584
House Storage Area Formid: 000B15B0
House Storage Area Formid: 000B162C
House Storage Area Formid: 00092023
House Study Area Formid: 000B1582
House Study Area Formid: 000B1592
House Study Area Formid: 000B15B4
House Study Area Formid: 000B15D7
House Study Area Formid: 000B162A
House Suite Area Formid: 000B15DC
House Upper Hall Area Formid: 000B15AF
House Upper Hall Area Formid: 000B1625
House Upper Sitting Area Formid: 000B1590
House Upper Sitting Area Formid: 000B1629
House Upper Storage Area Formid: 000B158F
House Upper Wall Hangings Formid: 000B1591
House Upper Wall Hangings Formid: 000B15B6
House Upper Wall Hangings Formid: 000B15DF
House Upper Wall Hangings Formid: 000B162F
House Wall Hangings Formid: 00090EB6
House Wall Hangings Formid: 000B1585
House Wall Hangings Formid: 00092027
How Orsinium Passed to Orcs Formid: 00024404
Hush Formid: 0008Ad8f
Ice and Chitin Formid: 0002440C
Ice Blast Formid: 000888EA
ICE BOLT FORMID: 000888E9
Ice SHIELD FORMID: 000888F0
Ice Storm Formid: 000888E4
IMBEL GENEALOGY FORMID: 000152FD
Immobilize Formid: 000898FC
Immolating Blast Formid: 000888c2
Immortal Blood Formid: 000243FC
Incident in Necrom Formid: 00024408
Inspiration Formid: 000898fe
INSPIRING TOUCH FORMID: 00089900
INSTRUCTIONS FORMID: 0006B5C6
INSTRUCTIONS: The Gray Cowl Formid: 00014740
INVITATION From Umbacano Formid: 0002B458
Jearl's Orders Formid: 0000C026
Journal of Claudius Arcadia Formid: 00072296
Journal of the Lord Lovidicus Formid: 00038B2F
King Formid: 000243F0
KNIGHTFALL FORMID: 00022E65
Lake Stride Formid: 0008Adad
Last Scabbard of Akrash Formid: 000243DA
Leech Health Formid: 000849DA
Legend Of Krately House Formid: 00024549
Legendary Detect Life Formid: 00088890
Legendary Dispel Formid: 00088898
Legendary Magicka Drain Formid: 000888AC
Legendary Soul Trap Formid: 0008ad96
Legendary Spell ABSORPTION FORMID: 0008AD99
Legendary Spell Reflection Formid: 00089904
Letter Formid: 000C654D
Letter Formid: 0006B5C0
Letter Formid: 0006B5C1
Letter Formid: 0006B5C2
Letter Formid: 0006B5C3
Letter Formid: 0006B5C4
Letter Formid: 0006B5C5
Letter Formid: 0006B5C7
Letter from Branwen Formid: 000A9668
Letter to Mother Formid: 000AA084
Letter to the Guild of Mages Formid: 000624d4
Letter to the Guild of Mages Formid: 000624DB
Letter to the Guild of Mages Formid: 000624DC
Light Armor Repair Formid: 00073A67
Lighten Load Formid: 000888B7
Lightning Ball Formid: 00089921
Lightning Blast Formid: 00089926
Lightning Bolt Formid: 00089925
Lightning Grasp Formid: 0008992A
Lightning Storm Formid: 00089922
Lightning Surge Formid: 0008992B
Lightning Wall Formid: 0008992E
Liminal Bridges Formid: 00073A60
List of Candidates Formid: 0000C04A
List of Death Formid: 00028d78
List of Death Formid: 00028d79
List of Death Formid: 00028D7B
List of Death Formid: 00028D7C
List of Death Formid: 00028D7F
List of Death Formid: 00028d80
List of Death Formid: 00028d82
Lithnilian's Research Notes Formid: 00185377
LOG OF THE EMMA MAY FORMID: 000366B1
Long Forgotten Note Formid: 000B6C0A
Lord JorniBret's Last Dance Formid: 0002440D
LOST HISTORIES OF TAMRIEL FORMID: 000C4A2B
LOST HISTORIES OF TAMRIEL FORMID: 0000BF8C
Love Letter From Relfina Formid: 0001E084
Lynch's Instructions Formid: 00015727
Macabre Manifest Formid: 0001d046
MACE ETIQUETTE FORMID: 00073A66
Mages Guild Charter Formid: 00026D8B
Magic From The Sky Formid: 00078563
Major Detect Life Formid: 0008888D
MAJOR ENERVATION FORMID: 000888A3
Major Heal Other Formid: 000B11FF
Major Magicka Drain Formid: 000888AA
MAJOR SEVER MAGICKA FORMID: 00088884
Major Soul Trap Formid: 0008ad93
Major Wound Formid: 000888A6
Mannimarco, King of Worms Formid: 000243D0
MANUAL OF ARMOR FORMID: 000AA288
MANUAL OF ARMS FORMID: 0002456A
MANUAL OF SPELLCRAFT FORMID: 0002456B
MANUAL OF SPELLCRAFT FORMID: 0006DDA1
March of the Sea Formid: 0008Adae
Master Zoaraym's Tale Formid: 00024400
Mesmerizing GRASP FORMID: 00084AF2
Messenger's Diary Formid: 0001C16C
Minor Detect Life Formid: 0008888C
MINOR ENERVATION FORMID: 000888A2
MINOR HEAL OTHER FORMID: 000B11FE
MINOR MAGICKA DRAIN FORMID: 000888A9
MINOR SOUL TRAP FORMID: 0008AD92
MINOR Wound Formid: 000888A5
Mixed Unit Tactics Formid: 0002456C
Modern Heretics Formid: 00026B1D
Moonlight Formid: 000898ED
More than Mortal Formid: 0002453A
Movement Mastery Formid: 0008ada2
Mute Formid: 0008ad90
Mysterious Akavir Formid: 0002456E
Mysterious Note Formid: 000355E0
Mysterious Scroll Formid: 00094085
Mysterium Xarxes Formid: 00005599
Mysterium Xarxes Formid: 0008B60A
Mystery of Talara, V 1 FORMID: 000243CE
Mystery of Talara, V 2 Formid: 00024540
Mystery of Talara, V 3 FORMID: 000243FB
Mystery of Talara, V 4 FORMID: 0002440A
Mystery of Talara, V 5 Formid: 00024580
Mysticism Formid: 0002458B
Myth or Menace? Formid: 0001F113
Mythic Dawn Commentaries 1 FORMID: 00022B04
Mythic Dawn Commentaries 2 FORMID: 00022B05
MYTHIC DAWN COMMENTARIES 3 FORMID: 00022B06
Mythic Dawn Commentaries 4 FORMID: 00022B07
Necromancer's Moon Formid: 00002DD1
Nerevar Moon and Star Formid: 0002458C
New 'doomstones' series! Formid: 0006BD47
New Watch Captain Named Formid: 0006D6F2
N'Gasta! Kvata! Kvakis! Formid: 0002458d
Night Falls on Sentinel Formid: 000243EF
Night Mother Rituals! Formid: 0007Bea0
NirnRoot Missive Formid: 0004E95E
Note Formid: 00068c10
Note Formid: 00068C11
Note Formid: 00068c12
Note Formid: 00068C13
Note Formid: 00068C14
Note Formid: 00068C15
Note Formid: 00068C16
Note Formid: 00068C17
Note Formid: 0002C524
Note Formid: 000B073C
Note from First Mate Filch Formid: 000738D8
Note From Gray Fox Formid: 0000A1B1
Note from Raminus Polus Formid: 0000A23B
Note of Bounty Formid: 000B073D
Note of Exception Formid: 000C6548
Note to Gwinas Formid: 00022b83
Notes on Racial Phylogeny Formid: 0002453D
Notes: Captain Montrose Formid: 000950E2
Oceanic Journey Formid: 0008adaf
OGHMA Infinium Formid: 000228F1
On Morrowind Formid: 0002456D
Oblivion Formid: 0002457E
Open Average Lock Formid: 000898F9
Open Easy Lock Formid: 000898F8
Open Hard Lock Formid: 000898FA
Open Very Easy Lock Formid: 000898F7
Open Very Hard Lock Formid: 000CBF7B
OPPRESSING GRASP FORMID: 00084AE5
Orders From Lucien Lachance Formid: 00035E03
Origin of the Mages Guild Formid: 0002458F
Pacification Formid: 00084ae8
Pack Mule Formid: 000888B8
Palace Break-in? Formid: 0006D6F4
Pale Pass Discovery! Formid: 00066CD2
PALE PASS MAP FORMID: 00066D69
Palla, Volume 1 Formid: 00024409
Palla, Volume 2 Formid: 000243DD
Paralyze Formid: 000898FD
PARCHMENT FORMID: 000CAA9A
Pension of the Ancestor Moth Formid: 000982F0
Plan for The Big Heist Formid: 00022DB4
Poor Burdened by Taxes! Formid: 0006D6F0
PRANKS SPOILS SOCIETY GATHERING! Formid: 00098689
PROPER LOCK DESIGN FORMID: 00073A64
Protect Formid: 0008991B
Provinces of Tamriel Formid: 0002457F
Psychic Motion Formid: 0008ada0
Public Notice Formid: 00071d50
Purlointed Shadows Formid: 0002454A
Rage Formid: 000888E0
Rain of Burning Dogs! Formid: 00098683
Ramblings of Audens Avidius Formid: 0003D06B
Reality & Other Falsehoods Formid: 00073A69
Rebuke Undead Formid: 0008ada5
Recipe Formid: 0006DBBA
Recipe Formid: 0006DBBB
Recipe Formid: 0006DBBC
REMANADA FORMID: 000BF1CF
Remote Manipulation Formid: 0008AD9F
Report: Disaster at Ionith Formid: 00024558
Repulse undead formid: 0008ada4
Response to Bero's Speech Formid: 000243F8
Restore Agility Formid: 00089905
Restore Endurance Formid: 00089907
Restore Intelligence Formid: 00089909
Restore Luck Formid: 0008990B
Restore Personality Formid: 0008990D
Restore Speed ​​Formid: 0008990F
Restore Strength Formid: 00089911
Restore WillPower Formid: 00089913
REVERSE INVISIBILITY FORMID: 0003001B
Rislav The Righteous Formid: 0002440F
River Walk Formid: 0008Adac
RUINS OF KEMEL-ZE FORMID: 00024575
SACRED WITNESS FORMID: 00024548
Scorching Blow Formid: 000888c6
SCRAP From Lorgren's Diary Formid: 00003A9B
Sealed Forged Candidate List Formid: 0000C22A
Sealed Note Formid: 00022173
SEARING GRASP FORMID: 000888C5
Seductive Charm Formid: 00084AF9
SERENITY FORMID: 00084AE7
SEVER MAGICKA FORMID: 00088883
Shadow Formid: 00084aec
Shadow Shape Formid: 000898E9
SHIELD FORMID: 0008991E
SHOCK FORMID: 00089924
SHOCKING BURST FORMID: 00089920
SHOCKING TOUCH FORMID: 00089928
Shop Hours Formid: 000C4284
Shopping List Formid: 0006DBBD
Shopping List FORMID: 0006DBBE
Shopping List Formid: 00154CD6
Shopping List Formid: 00154CD7
Shopping List FORMID: 00154CD8
Shopping List FORMID: 00154CD9
SHOPPING LIST FORMID: 00154CDA
Shopping List Formid: 00154CDB
Shopping List FORMID: 00154CDC
Shopping List Formid: 00154CDD
Silence Formid: 0008ad91
Sithis Formid: 000243D6
Sketch of the High Fane Formid: 0002AF00
Slythe's Journal, Page 1 FORMID: 0018BC23
Slythe's Journal, Page 2 FORMID: 0018D25B
Slythe's Journal, Page 3 FORMID: 0018D25D
Snowball Formid: 000888E6
Song of Hrormir Formid: 000243E6
Song of The Alchemists Formid: 000243D1
Soothing Touch Formid: 00084ae9
SOULS, Black and White Formid: 00073A6B
Spark Formid: 00089923
Spectral Form Formid: 000898EB
Spell ABSORPTION FORMID: 0008AD97
SPIRIT OF THE DAEDRA FORMID: 00024582
Starlight Formid: 000898EC
STORMRIDER SCROLL FORMID: 000CA120
Suicide Note Formid: 001778d9
Summon Clannfear Formid: 00015ad9
Summon Daedroth Formid: 00015ada
Summon Dremora Formid: 00015ad8
Summon Flame Atronach Formid: 00015ad7
Summon Frost Atronach Formid: 00015adc
Summon Ghost Formid: 00015ad0
Summon Headless Zombie Formid: 0008Ad9e
Summon Lich Formid: 00015ad3
Summon Rufio's Ghost Formid: 0009190f
Summon SCAMP FORMID: 00015AD5
Summon Skeleton Formid: 00015Acf
Summon Skeleton Archer Formid: 0008Ad9a
Summon Skeleton Champ Formid: 0008AD9B
Summon Skeleton Hero Formid: 0008AD9C
Summon Spider Daedra Formid: 00015ad6
Summon Storm Atronach Formid: 00015Add
Summon Wraith Formid: 00015ad2
Summon Wraith Gloom Formid: 0008Ad9d
Summon Xivilai Formid: 00015ad4
Summon Zombie Formid: 00015ad1
Summoning Dremora Lord Formid: 00015adb
Superior Convalescence Formid: 000C7668
Superior Detect Life Formid: 0008888E
Superior Magicka Drain Formid: 000888AB
Superior Self Formid: 00088897
SUPERIOR SOUL TRAP FORMID: 0008AD95
Superior Spell ABSORPTION FORMID: 0008AD98
SUPERIOR SPELL REFLECTION FORMID: 00089903
Superior Wound Formid: 000888A8
SURFEIT OF THIEves Formid: 00024545
Suspicious Letter Formid: 0003C37E
Tamrieelic Lore Formid: 0002457A
Tavern Hours Formid: 000C47BD
Telaendril's Ocheeva Note Formid: 00175F62
Telekinesis Formid: 0008ada1
Ten Commands: Nine Divines Formid: 00024577
Terrifying Presence Formid: 00088889
The Amulet Of Kings Formid: 00024578
The Argonian Account, Book 1 Formid: 000243E2
The Argonian Account, Book 2 FORMID: 00024559
The Argonian Account, Book 3 Formid: 00024407
The Argonian Account, Book 4 Formid: 0002455A
The Armorer's Challenge Formid: 000243D9
THE ART OF WAR MAGIC FORMID: 000243FA
The Black Arrow, V 1 Formid: 000243CD
The Black Arrow, V 2 Formid: 00024531
The Black Arts on Trial Formid: 00024539
The Book of Daedra Formid: 00024563
The Brothers of Darkness Formid: 00024586
The Buying Game Formid: 00024532
The Doors of Oblivion Formid: 000243F2
THE DRAGON BREAK FORMID: 000243D5
THE EASTERN PROVINCES FORMID: 00024565
The Exodus Formid: 0002453E
THE FIRMAENT FORMID: 0002457B
THE FIRSTHOLD REVOLT FORMID: 00024537
The Five Tenets Formid: 00024596
THE GOLD RIBBON OF MERIT FORMID: 00024410
The Horrors of Castle Xyr Formid: 000243F7
THE IMPORTANCE OF WHERE FORMID: 000243EE
The Last King of the Ayleids Formid: 00058Eee
The Legendary Sancre Tor Formid: 00073A62
The Legendary Scourge Formid: 00024583
The Locked Room Formid: 00024541
THE LUNAR LORKHAN FORMID: 000243D8
The Lusty Argonian Maid Formid: 00078562
The Madness of Pelagius Formid: 0002457D
The Mirror Formid: 000243E9
The Old Ways Formid: 0002458E
The Path Of TRANSCENDENCE FORMID: 0003647E
The Pig Children Formid: 00024590
The Posting of the Hunt Formid: 00024585
The Ransom of Zarek Formid: 000243DE
The Real Barenziah, V 1 Formid: 00024570
The Real Barenziah, V 2 Formid: 00024571
THE REAL BARENZIAH, V 3 FORMID: 00024572
The Real Barenziah, V 4 Formid: 00024573
The Real Barenziah, V 5 Formid: 00024574
The Rear Guard Formid: 0002440B
The Red Book of Riddles Formid: 00024591
THE RED KITCHEN READER FORMID: 000243E0
THE REFUGEES FORMID: 0002440E
The Seed Formid: 000243FF
The Third Door Formid: 000243F3
THE TRUE NATURE OF ORCS FORMID: 00024592
The Warp in the West Formid: 000243EC
The Warrior's Charge Formid: 000243F6
The Waters of Oblivion Formid: 00024593
THE WILD ELVES FORMID: 00024594
The Wolf Queen, V 1 Formid: 00024542
The Wolf Queen, V 2 Formid: 000243FD
The Wolf Queen, V 3 Formid: 00024406
The Wolf Queen, V 4 Formid: 00024533
The Wolf Queen, V 5 Formid: 0002454C
The Wolf Queen, V 6 Formid: 00024546
The Wolf Queen, V 7 Formid: 0002454E
The Wolf Queen, V 8 Formid: 00024581
Thief Formid: 000243CA
Thief of Virtue Formid: 0001F112
Tome of Unlife Formid: 00003AA3
TorchLight Formid: 000898EF
TOUCH OF FEAR FORMID: 0008888A
TOUCH OF FRENZY FORMID: 000888E1
TOUCH OF RAGE FORMID: 000888E2
Tracic Accident! Baenlin Dead! Formid: 000732B7
Traitor's Diary Formid: 00003968
TRANSFER ORDERS FORMID: 000C4A29
TRANSFER Orders Formid: 000982F1
Trials of St. Alessia Formid: 00024579
Turn Undead Formid: 0008ada3
Undelivered Letter Formid: 000C794B
Vampire Nest in the City! Formid: 0006D6F3
Varieties of Daedra Formid: 0002457C
Vernaccus and Bourlor Formid: 0002452F
Vicente's Note to OCheeva Formid: 000693D2
VOICE OF DREAD FORMID: 00088887
VOICE OF RAPTURE FORMID: 00084AF0
Wanted Poster Formid: 000982EF
Warrior Formid: 000243EB
Water Breathing Formid: 0008ada7
Waterfront Raid Fails! Formid: 0006D6F1
Waterfront Tax Records Formid: 000C4A2A
Waterfront Tax Records Formid: 00034875
WAY OF THE EXPOSED PALM FORMID: 00073A6A
Weakness To Disease Formid: 0008Adb0
WEAKNESS TO FIRE FORMID: 0008Adb1
WEAKNESS TO FROST FORMID: 0008Adb2
WEAKNESS TO MAGICKA FORMID: 0008Adb3
WEAKNESS TO POISON FORMID: 0008Adb5
Weakness to Shock Formid: 0008Adb6
WEAKNESS TO WAPONS FORMID: 0008Adb4
Weathered Journal Formid: 000624d9
Winter's Grasp Formid: 000888ED
WITHING BOLT FORMID: 0008729F
Withering Touch Formid: 00088882
WITHERSHINS FORMID: 0002453C
Words and Philosophy Formid: 000243E3
WORN, FADED NOTE FORMID: 0002C500
Download File
The download link will be available via
30
File not available