Doom Eternal: How to start DOOM and DOOM 2?
DOOM 64 is a reissue of the classic game that came out simultaneously with DOOM Eternal. However, id Software has prepared many more surprises for fans of the series. During the passage of DOOM Eternal, right in the game, you can run the full versions of the classic DOOM 1 and DOOM 2 titles. And all you need for this is cheat codes and some kind of password.
We emphasize once again – we are talking about the full versions of classic games, which, along with all the features, are now available on PC, PlayStation 4 and Xbox One. The main thing is to have a copy of DOOM Eternal with you and follow simple instructions.
To get started, you need to get to the game hub, Guardian Stronghold, where the Executioner gets after almost every story quest. After completing the second story mission, you will open the rest of the Stronghold (except rooms opened by the batteries of the Guardians). Go down to the floor below and find a separate room full of Easter eggs. This is the executioner's room, where most of the collected collectibles are stored on shelves and walls. For example, it is here that you can familiarize yourself with numerous toys and assembled weapons.
There is also a computer with two mysterious files in the form of "floppy disks". These files are fully playable versions of DOOM and DOOM 2.
To unlock them, you must fulfill two conditions:
– How to unlock DOOM 1: unlock all 14 DOOM Eternal cheat codes
– How to unlock DOOM 2: enter the code FLYNNTAGGART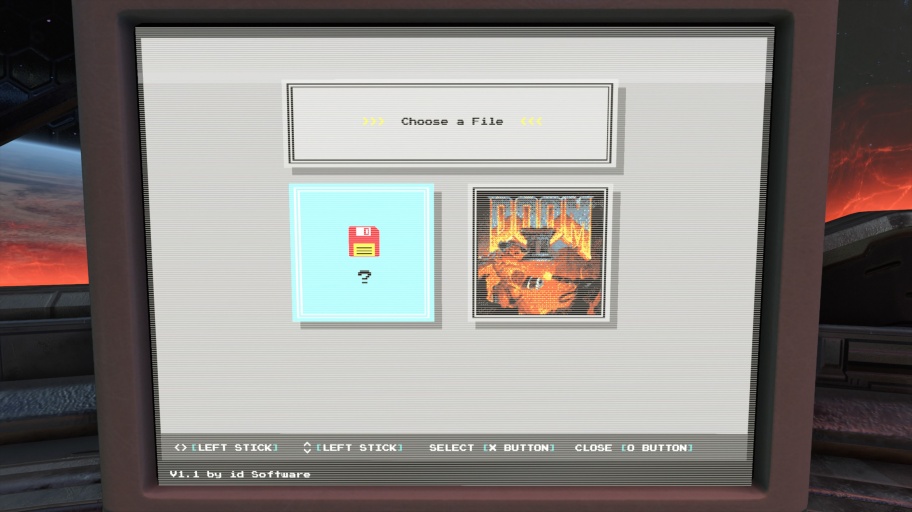 Thus, to launch DOOM 1, you will have to try hard, while access to DOOM 2 can be obtained already before the third story mission. You can even use cheat codes that you unlock while completing these classic games. Just go to the appropriate menu inside this PC dinosaur and activate the desired options.
You are probably wondering who is Flynn Taggart? This is the real name of the Executioner from the DOOM humorous story series. Among friends, Flynn is known as Fly. He was convicted of refusing to comply with an order related to the opening of civilian fire in one of the countries of the Middle East. In addition, the books claim that demons are not responsible for the invasion of Earth. In fact, these are not representatives of hell, but an alien race, known as the Freds. In general, what are these spoilers for? Quickly fly into DOOM Eternal and run to this old PC in the hangman's room on the Sentinel Stronghold to plunge into the classic titles of the series again.