Bypass Regional Restriction in Steam Games
Steam is a popular PC gaming store that enables people to purchase and download games from their website. Steam provides a wide variety of games to choose from, but often you'll find that some games are only available in certain regions.
Many gamers are frustrated with the limitations on what they can buy in Steam games. This restriction is due to the regional restrictions set by Steam. The gameplay might be limited because of this, or there may not even be a game available for purchase in that region's store.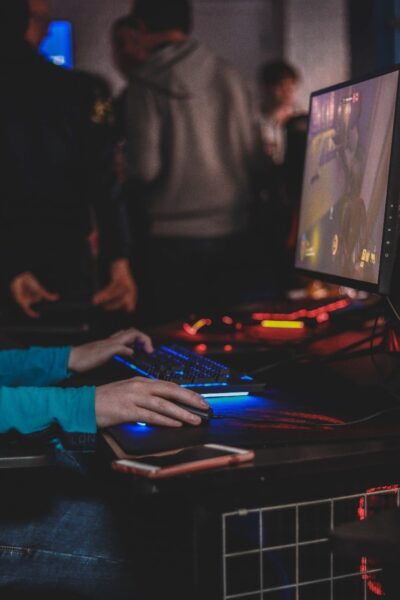 Luckily, there are ways around these restrictions. One solid way is to find a VPN service provider and register for an account with them. A VPN can help people unblock steam games with just a single click. There are many other benefits as well.
In this article, we'll guide people on how to change the steam store region and unblock games along with VPN benefits. So, if you have any of the following questions on your mind:
Can you bypass the Steam region lock?
Can you bypass region lock with VPN?
Then stay tuned!
Reasons of Using a VPN as Best Option for Steam Games Unblock:
Before we discuss the reasons and benefits of using a VPN, a game unblocker for Steam, let's find out first what a VPN is for those who are unfamiliar.
Virtual Private Networks, also known as VPNs, are a popular method of protecting your online privacy. A VPN works by creating a tunnel between the devices people use to access the internet and a private network operated by the VPN provider.
The data is encrypted as it's transferred through this tunnel, ensuring that only people and those they trust with their encryption key can access it.
Now, let's discuss some benefits of using a VPN.
Access Geo-Restricted Content:
People who live in certain regions can't access content on their favorite games, but with the help of a VPN, they can play any game. This is because many games are geo-restricted, meaning they're only available in certain regions.
In order to play newer games not yet released in your region, again, you need to use a VPN because it will allow you to jump over these geographical restrictions.
Fast and Lag-Free Gaming:
To avoid having to deal with the frustration of playing games with lagging which can be caused by Internet service providers, many gamers are turning to VPNs for Steam. A VPN or Virtual Private Network allows gamers to play their favorite games without being hindered by traffic or data limits set by ISPs.
This type of protection is especially useful if gamers live in a country where bandwidth is limited and speeds are high since they will not have to worry about congestion.
Access Geo-Restricted Deals:
It's no secret that Steam is one of the most popular digital gaming platforms on the market. However, there are many gamers who live in regions where they can't access certain deals or discounts that are only accessible to those living in other countries.
This is where VPNs come into play, as these virtual networks will allow people to change their IP address and make it seem like they're logging in from a different country.
Protection Against Hackers:
When hackers get your username and password, they can steal your Steam account and make purchases without your knowledge. To protect yourself from this type of theft, you should always use a VPN when using the Steam platform or even just browsing the internet.
VPNs encrypt the data that leaves the device and prevent it from being intercepted and stolen by hackers. The encryption will also prevent people with access to your network from stealing personal information like banking credentials and email addresses.
Use Public Wi-Fi Safely:
Public Wi-Fi is one of the biggest threats to our data and personal information. With your sensitive data, like credit card details, login credentials, and various other private information open to theft or misuse on public Wi-Fi, it's no wonder that many people invest in a VPN (Virtual Private Network) every year.
Guide to Changing Region on Steam:
There are some steps or guidelines that gamers need to follow in order to change their region and purchase block games. Let's find them out now.
Connect VPN:
The very first step to bypassing the regional restrictions is to choose a VPN and connect with it. People may be confused about which one they should go for. Well, we know this and found out VeePN, the most advanced security VPN that can unblock any content, game, website, and also provide ultimate security.
So, people need to opt-in for VeePN's free trial first, register their account, download the app, and connect with one of the available and desired servers.
Change Steam Settings:
The next step after connecting to a VPN's server is to log in to your steam account. After logging in, click on your profile and select "Account Details." You will see the "Update Store Country" option. Click it.
Next, you'll have to add the billing method. Make sure that your billing address must match the one mentioned in the payment method.  Simply, if you want to change location, for example, to the USA, then you must also have a payment method with a USA address.
If you don't have one, this thing won't work out. After filling in the details, click "Update" and you are done.
There is one more thing important to remember and that is Steam VPN rules. There is a strict policy and Steam doesn't want people to use any third-party service and may ban the account for policy violation. But if a gamer really wants to play a restricted game, who can stop him? The only possible way to unblock games is to use a VPN.
In conclusion, bypassing regional restrictions in Steam games is only possible with a reliable VPN, but it can be dangerous, tedious, and may not work for every game. Once you find the right solution, enjoy your games.