What to Look for When Choosing a Smartphone for Gaming
Are you a gamer that consistently finds yourself using your smartphone rather than the traditional video game platforms to engage in your favorite hobby? Using your mobile device as your main source of gaming makes sense nowadays, thanks to the many gaming-specific options available on these devices. With that said, you still want to be sure you're making an informed purchase decision and getting a smartphone that will meet your needs right now and for at least the next couple of years so you don't find yourself having to make another big purchase next year.
These features, specifications, and tips will ensure you know what to look for when choosing a smartphone that you plan on using for gaming.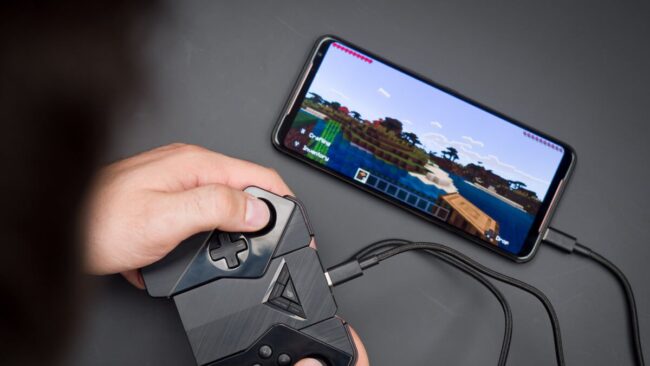 What Style of Games Do You Like to Play?
Before you start looking at any of the smartphones available today, it's important to narrow down what kind of gamer you are. Saying you like to play games on your smartphone isn't enough. What kinds of games and specific genres do you prefer? Do you gravitate towards app games, or do you enjoy browser-based games? All too often people only think about the popular and trending apps, but browser-based games can be just as diverse, so you don't want to discount them.
Did you know that, with the right smartphone, you can experience the same kind of quality and functionality on your mobile device as you would with a desktop or laptop? This becomes even more important if you like gaming options such as online casinos. These browser-based sites are known for impressive games that make use of the latest technology, graphics, and animations.
You can check out OnlineCasinos for an in-depth look at these casinos, including details like how you can use your smartphone to make a payment at the casino site. The OnlineCasinos scoring system and welcome bonus details will shed more light on the site itself. The problem is that if you have an older phone, or a poor-quality phone, these games, and sites may not appear and function as intended. If you prefer simple app-based games like puzzles and word searches, high-tech graphics, and sounds aren't going to matter as much, so your phone features and specifications can reflect that.
Steer Clear of the Small Streamlined Screens
It may seem like a good idea to purchase a phone that has a small screen, is extremely lightweight, and is easy to tuck into a pocket but think about how that will look when you're playing your games. The details will be small, which means you may miss important features and elements in the game, and at the very least you'll be dealing with eyestrain. A better option is to look at phones that have a large screen and feel closer to a small tablet than a mobile phone. There's even a catchy name for these oversized phones – phablets. They can be described as phones that have a screen size of six inches or more. One that instantly comes to mind is the new Samsung Galaxy Z Fold 3, which folds in half when not in use. You can then open it up to enjoy the 7.6-inch screen.
As you scan through the various screen sizes, be sure to pay close attention to the resolution as well because this will determine how sharp the image is.
Look for a Phone That Stays Cool
Those who love to enjoy long gaming sessions will also want to look for a phone that stays cool while in use. Some devices tend to heat up faster than others, which is not just uncomfortable in the hands; it's also not good for the device. This sort of feature will usually be listed in the highlights. If not, it's worth doing some research before you make a decision.
Battery Life May be the Most Important Feature
Speaking of long gaming sessions, this leads us to what may be the most important feature of all – the battery life. A gaming phone should feature an exceptionally long battery life so that you don't have to charge the device all the time. In comparing models, take a look at what the mAh battery number is. In this case, the higher the better. This will signal a larger battery, which means it can store more power. The Motorola Edge Plus comes to mind with its 5,000mAh battery or the Lenovo Legion Phone Duel with the same sized battery.
If you're stuck on a smartphone with an average battery, you can always carry a portable power bank. You simply charge the power bank and then you can plug your phone into it while on the go for a quick charge. And if the battery isn't long-lasting, make sure it mentions that it has a quick charge.
Cool Extra Features
Then we have the miscellaneous category of "cool extra features". These are things that aren't necessarily a must-have, but if you're offered the opportunity, why not? One such feature is the 4D Shock that you can find on the Nubia Red Magic 5G. This phone vibrates as you play the game, giving it a more immersive feel, almost like a gaming console. Another cool feature could be a phone that has a pop-up camera. This is important in that it won't take up any screen space – you can find it on the Lenovo Legion Phone Duel.
Also, to ensure you get the best sound quality possible, the Asus ROG Phone 5 has players covered with two front-facing speakers. It transforms what you think and knows about sound quality in a smartphone.
This list is the perfect guide to get you started as you shop for the perfect smartphone for gaming. Remember, things like the CPU, the refresh rate, the storage, weight, and RAM should all play into your decision as well. You're looking for the total package here, not just a phone that will make do until the next new release comes along.