Making your Xbox a gaming beast
The Xbox Series X was released to a great deal of fanfare as the ultimate gaming machine. There are a lot of reasons why this is the case, as well as a few why it might not be. We have taken a look at some of the best ways to get the most out of your Series X. Read on to learn more about creating the ultimate gaming machine.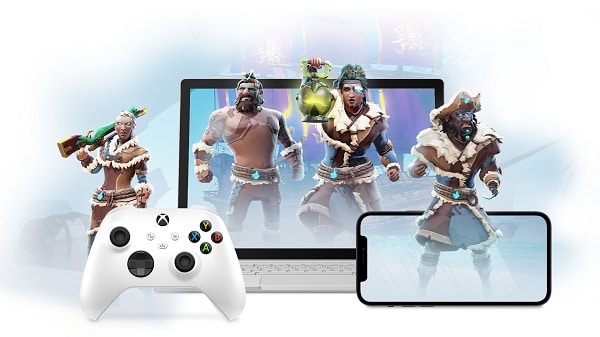 Use the web browser
This might sound crazy, but the web browser is your route to enjoying a number of different games that the machine doesn't have available as standard. You can access different browser-based games through the web browser that will provide you with hours of additional fun without having to eat into your gaming budget in general. This even includes online casino games. While this may sound wild, as online casino games are often associated with spending a lot of money, you can actually enjoy online casino games without having to spend anything. Just sign up, and you're able to enjoy demo versions of games that don't require any spending to take place.
The web browser offers more than you might think, so give it a try.
Utilize Game Pass
This is probably the most obvious tip that's on this list, but it just has to be said. Game Pass is, without a doubt, the best deal in all of the gaming industry at the moment. It allows players access to hundreds of different games for just one small fee every month. It's like the Netflix of gaming but taken to the next level. The added bonus of Game Pass is that if you enjoy playing sports games such as FIFA and NHL, then Game Pass Ultimate also makes these titles available to play.
It's not only that the games offered are of high quality either, it's the fact that new games are released on an almost weekly basis. Game Pass will grant access to multiple additional games each month, which means you can enjoy a fantastic selection of titles without having to break the bank. There are new releases featured here, such as Outriders, so that you can enjoy more than just older games with Game Pass. If you have a Series X, then this is the most important purchase you will make.
Check out the second-hand market
The second-hand market is absolutely your friend with the Series X. The Series X offers a high level of backwards compatibility, which means that you can enjoy a huge range of different games on the system — all of the way back to the original Xbox. While the original Xbox and 360 don't offer full compatibility, the Xbox One is very close to providing full compatibility. So, whether you want to enjoy Destiny 2 or Knights of the Old Republic, you can use those old discs to gain access to those games on your new machine.
You can access a full list of compatible games online. So, if you spot a game at a second-hand store for an affordable price, you can check online to determine if it will work or not. This means you don't have to worry about spending your money and then getting the game home to find it doesn't work. Just scroll through the list of compatible titles and find out if you can enjoy the game on your Series X.
This is an important aspect to ensure that players have the opportunity to add to their game libraries without having to spend a fortune. Of course, if you already own the Xbox One, it also means that you won't have to worry about getting rid of your old games. You will have a library of games to enjoy with your Series X right off the bat. You can also save games to the cloud and then send them over to your new device too, so you can even resume playing the game up from where you left off. The Xbox Series X is already a retro beast, so this next point is where things begin ramping up.
Retroarch
The ability to use Retroarch is possibly the most impressive aspect of the Series X. While we're not going to cover how to do this here, it's easy enough to learn. You can make the Series X into a machine that can play pretty much all older generations, including everything up to the GameCube with high levels of accuracy.
If you want to play PS2 games, Dreamcast games, or Genesis games, you can do so on the Series X. Ironically, the Series X has better PlayStation backwards compatibility than the PS5 does. The PS2 emulation, in particular, is impressive. The games can be upscaled to higher resolutions, run at high-speed frame rates, and the controls work perfectly. This means that you can enjoy classic games from the past with relative ease.
This does take a little bit of setting up to carry out, so using Retroarch might not be for everyone. However, if you're willing to put in a little bit of work, this is a fantastic way to add some extra gaming goodness to your Xbox.
Use the Xbox store
The Xbox store is a great way to add to your games collection, just by looking out for deals that are available. There are regular deals and promotions on offer, which can make buying the game you want to enjoy a lot cheaper. The promotions are typically applied to games by a specific publisher, which ensures that there are a lot of different games offered.
Additionally, there are also Game Pass deals available through the store. These offer discounts on specific games that have a link to Game Pass, so you can purchase related games for lower prices. All of this makes it much easier to add to your game library without overspending. Without spending a great deal, you can turn your Xbox into a true gaming beast.