Best 5 Bingo Games Strategies & Tips
When playing online free bingo real money, there are a variety of strategies and tips that players will be told about. The following are five of the best strategies and tips to use whilst playing.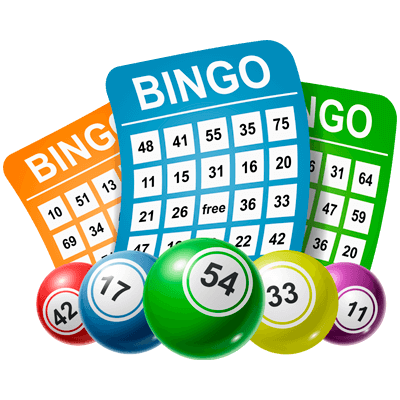 Set a spending limit 
If you want to be successful with any game that involves gambling, the first thing that you must do is set up a strict spending limit. This will help you stick to your bankroll and will ensure that you will not overspend on a game. Once you have reached the end of your spending limit, it is important that you stick to it and stop playing. Not setting an appropriate spending limit is a major factor of irresponsible gambling. 
Fewer players online 
An incredibly popular strategy that players use when they are playing online bingo is to join games when they know that fewer players will be online. Times such as midnight or early afternoon will usually have fewer players than early morning and early evening, particularly on weekdays. The belief is that as there are fewer players online, you will have a better chance of claiming the jackpot. Generally, weekends, early mornings and early evenings will be the busiest online bingo times whilst more unsociable hours will be quieter. 
Buy more cards 
Another common strategy that is used in both online and real-life bingo gaming, buying more cards is a simple but effective strategy. The more cards that a player has, the bigger their odds of being able to win. This strategy can be troublesome though, it can be tricky to keep up with the game as you are checking all the cards that you have bought. Players should also keep an eye on how many cards they buy because this is certainly an expensive strategy, it also doesn't guarantee a win either! 
Speak to other players 
Talking to fellow players may not sound like an effective strategy at first but there are many benefits that come with speaking to others, for example, you can find out which days will be less busy by asking when everyone will next be online and you could even pick up some unique hints and tips from long-running players. 
Use a strategy 
There are strategies that you can use that some feel will improve your chances of winning a bingo game. There are two strategies that players commonly use, they are the Tippette and Granville strategies. 
Tippett's strategy

believes that the more balls are drawn, the close the ball number will be to the median number of 75. However, the fewer balls drawn, the more likely a number drawn is to be between 1 and 75.

Granville's strategy

is essentially about how in the average game the same number of odd and even numbers are likely to be drawn as well as the same number of high and low numbers.
In Summary 
Following a tip or strategy is never a guarantee of success, however, they are often a great way to put yourself in a better position to succeed.