Esports set to make a spectacular entrance at the Commonwealth Games
Esports looks set to make a spectacular debut at this year's Commonwealth Games.
Following conversations between the Commonwealth Games Federation (CGF) and the Global Esports Federation, the Commonwealth Esports Championships will run over two days – on August 6 and 7, however, it will be run as a separate entity.
The Commonwealth Esports Championships will have its own dedicated branding, as well as medal ceremonies.
Nevertheless, it seems that the CGF has made a concerted effort to bring Esports to the forefront of public attention.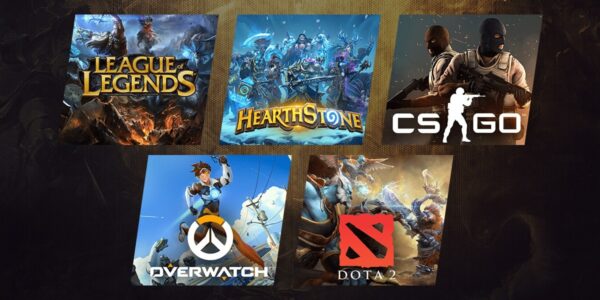 Explaining the decision behind bringing Esports to the Commonwealth Games, CGF president Dame Louise Martin said: "Esports is continuing to grow dramatically in terms of popularity and participation, particularly amongst young people, and we are continuing to look at ways to explore how often it can align with the Commonwealth Games sports movement.
"This will allow us to review the long-term relationships between the Commonwealth Games and Esports as we continue to evolve and explore future editions of our event and what they could look like."
It is expected that there will be eight games forming the Commonwealth Esports Championships, which includes FIFA (an EA Sports creation), Dota 2, and League of Legends. Of course, we can expect the competitions to be fiercely contested, and it has captivated interest from all over the world, in particular, Australia, who will put out a strong team as one of the Commonwealth participants. When it comes to betting, there are usually a flurry of markets available at some of the most reputable sites, including Unibet Australia, where you can get outrights, and other specials for the best tournaments. Also, you will be able to live stream events, and odds will be presented in decimal and fractional format. Moreover, the site works perfectly for mobile betting, so you will be able to keep on top of your wagers while on the move.
Anyway, it's good to see CGF representatives be so open-minded about Esports and the potential it offers.
After the Commonwealth Games, Esports is set to get an official run out at the Asian Games.
And should Esports be well received at the Commonwealth Games, then it could well appear on the official Commonwealth Games roster at the 2026 Games, with Victoria, Australia supposedly in pole position to win the vote to host.
Whether Esports will become a permanent fixture at the Commonwealth Games in the years to come remains another thing, so it is a case of watching this space.