Match 3 Games With Great Stories That You'll Love Playing
Match 3 games are one of the most popular casual gaming genres for a reason: they're easy, captivating, and guaranteed to keep you hooked for hours on end. However, if you look closely, you'll notice that many games have an intriguing backstory.
I enjoy match 3 games and am quite excellent at them. I would play them for hours on end on my phone and PC. And, while most people would look at a cluster of squares and think, "Match three blocks to remove them," there's a lot more to these games than that.
Match 3 games are much more than just matching stuff! Match 3 games with engaging stories, beautiful backgrounds, and enticing game boards are gaining popularity. Casual games such as Marvel Puzzle Quest are gaining popularity, as are classics such as Harry Potter: Puzzles and Spells.
Match 3 games with stories are becoming increasingly popular, indicating that players want something more exciting and challenging than simply swapping gems or candy around on a game board. With this in mind, here are the best free match 3 games for you to play at GameTop.
MatchVentures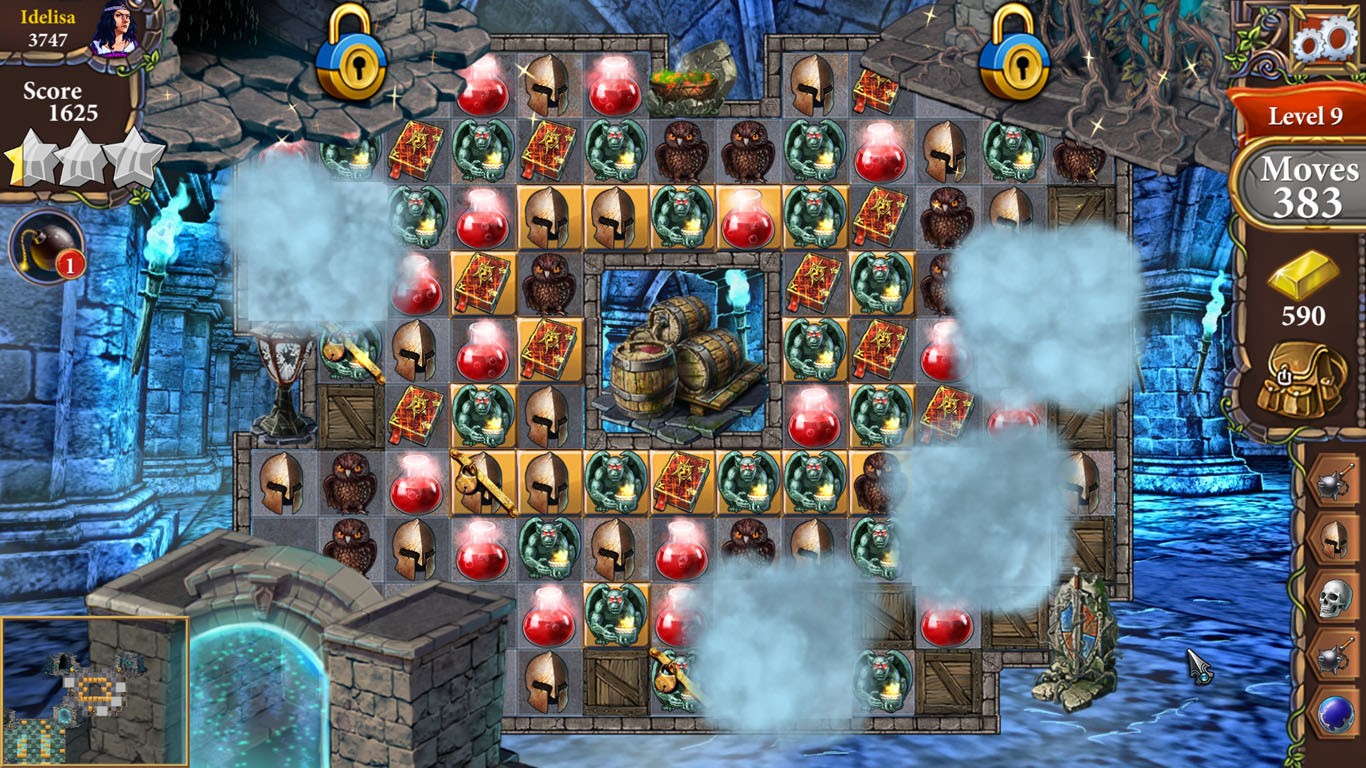 MatchVentures is a match-3 game with role-playing and adventure elements. Traverse huge levels and overcome dozens of obstacles as you search the depths for valuable items to help rebuild the castle that was ravaged by the dark dragon master Dragor. Fight off enemies, explore caves, and solve puzzles, all with the aid of your one ally Finley the Leprechaun and his company of dwarves. Fulfill an ancient legend that would rid the land of darkness.
But it's not as easy as it sounds. Many secrets lay hidden, ready to spring at the slightest misstep. MatchVentures will be a challenging puzzler for everyone, despite its strong emphasis on match 3 gameplay. If you're looking for an exciting and immersive match 3 game with RPG and adventure elements, look no further than MatchVentures!
Around the World in 80 Days
The theme of Around the World in 80 Days is… you guessed it… traveling around the world! Based on the French writer Jules Verne's adventure novel of the same name, this match 3 game places us in the shoes of Jean Passepartout, a valet for an English gentleman named Phileas Fogg.
In this game, Jean is tasked with accompanying Mr. Fogg on his journey around the world in 80 days, while also assisting him with numerous errands along the way. These errands can be completed by completing match 3 boards or other challenging puzzles. As you play, the story unfolds, and this match 3 game reveals background information as you go. Can you locate Mr. Fogg's diary and assist him in meeting his objectives?
Cradle of Rome 2
Cradle of Rome 2 is an exciting puzzle and time management game in which you can create your own history of the Roman Empire! Take control of one of the great empires of history and build it up as you see fit! Match tiles to create buildings, armies, and more, and guide your people to glory in this unique take on a classic genre.
Explore 100 levels of matching fun and the thrilling process of building the city. Match three or more tiles to enter a new world of Rome, from its humble beginnings to its glorious days. Solve difficult mini-games and draw blueprints to grow your small settlement into a thriving empire. Discover new game modes and earn trophies to demonstrate your versatility. Create your own Roman Empire and become the greatest Emperor of all time!
The Path of Hercules
Mankind once lavishly worshiped the gods of Olympus. They were obedient to the gods' will, and the gods were gracious to them. However, as time passed, humanity lost its way. The temples were deserted, and most people avoided the gods. The gods have decided to let the world crumble beneath their feet as punishment for their disobedience. The only hope the world has left is a combination of your expert match-3 puzzle solving skills, hidden object game mastery, and eagerness for adventure.
Hercules walked the lands of Ancient Greece, leaving behind seven artifacts. Returning these artifacts to the gods is the only way to appease them. Sacrifices must be made, but only to ensure humanity's survival. Travel from one legendary city to the next in Hercules' footsteps as you collect the relics. There's no stopping this adventure with over 60 levels packed with exciting gameplay! Prepare for an unforgettable journey on The Path of Hercules!
Call Of Atlantis
In this third installment of the hit Atlantis Quest, The Rise of Atlantis series, Atlantis is calling out for a true hero to save it from deadly peril, offering a unique blend of three popular game types.
Set out on an exciting new quest in this spectacular blend of Match-3, Hidden Object, and Adventure, and travel around the ancient lands of the Mediterranean in search of seven power crystals and the appeasement of Poseidon. Listen to Atlantis' call!