Top Mini-Games to Enjoy in Other Games
Bonus games within games have a long history, from The Legend of Zelda's shooting galleries to Final Fantasy's sliding puzzles. But mini-games have grown ever-so complex and entertaining, sometimes overshadowing their main title to become much more than mere distractions from the storyline.
The rise of free-to-explore open worlds only added more variety to the traditional gameplay, leaving players to indulge in diverse mini-games instead of focusing on a linear narrative path.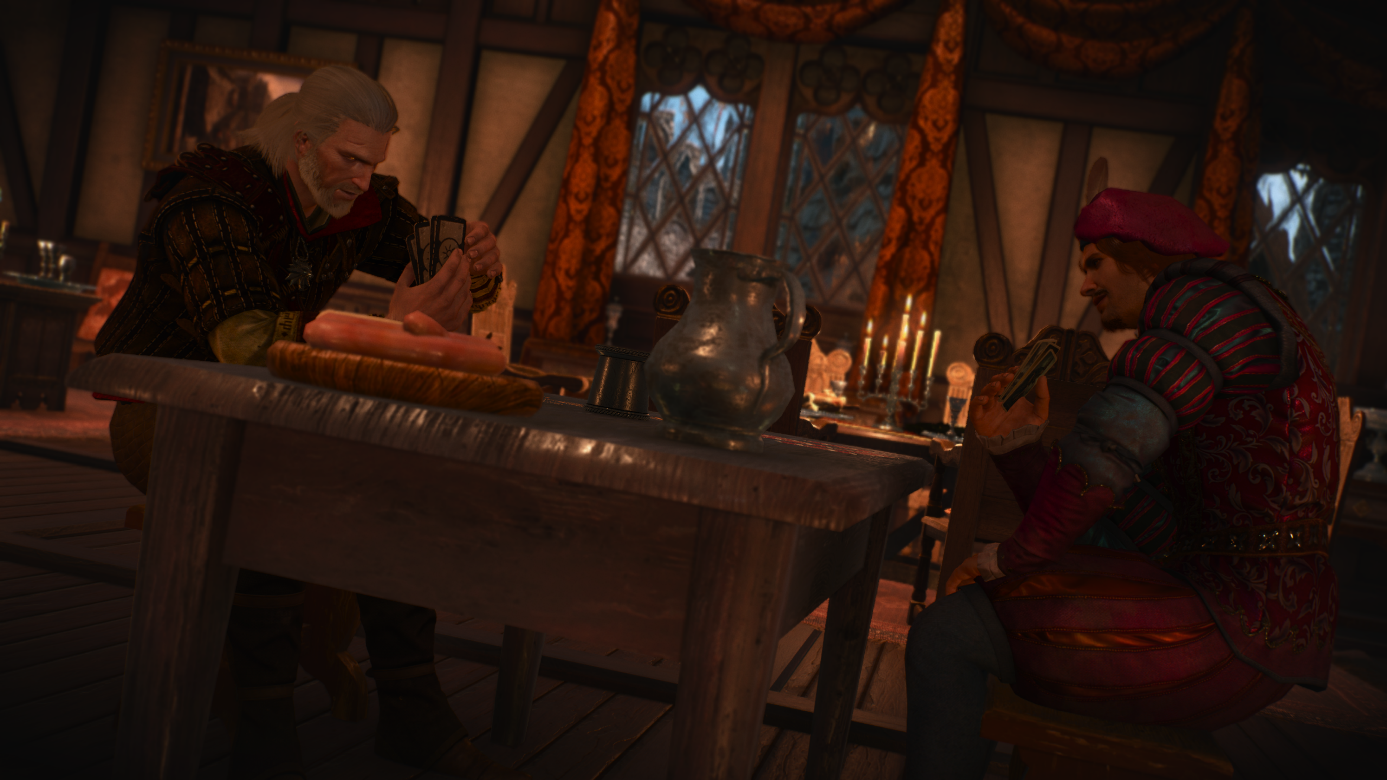 Which mini-games are the coolest of them all then? Here are four mini-games worth checking out.
Gwent – The Witcher
Was there any other way to kick off our list than with The Witcher's famed collectible card game? Introduced in The Witcher 3, Gwent is easily the most popular mini-game to date. This turn-based game pits two armies against one another, each player battling it out to take the win.
While rather simplistic, Gwent offers a welcome respite from the trials and tribulations of Geralt of Rivia's monster-slaying journey. This mini-game is playable in numerous locations across The Continent. Players get an early tutorial in the White Orchard village's tavern before they can compete with most innkeepers and merchants they meet.
Gwent gained so much traction it spawned its own spinoff game. Mixing elements of CCG and TCG, this free-to-play title expands on The Witcher's lore beautifully.
Orlog – Assassin's Creed Valhalla
From North America to Europe and the Middle East, Assassin's Creed has embarked millions of players on exciting journeys through ancient times. Ubisoft's franchise earned recognition for its detailed recreation of historical settings.
And while parkouring through gorgeous-looking old cities delights gamers and history buffs alike, the franchise has also introduced some mini-games to spice up the experience. The latest instalment in the series, Assassin's Creed Valhalla, gave players a break with a cosy game of dice.
Orlog might not be historically accurate, as this game was not around in the Viking and Saxon world of the 9th century. Still, developers took inspiration from ancient dice games and old Norse culture to pull off this mini-game of strategy. Orlog was so successful that a physical board game came out in 2022.
Liar's Dice – Red Dead Redemption
Gambling mini-games have made their way into several AAA titles. And Red Dead Redemption featured one of the best poker mini-games out there. But Rockstar's iconic Wild West flick put a fun spin on the formula with Liar's Dice.
Two or more players start with five dice in one cup. After rolling the dice and looking at their hand, the first player must announce any face value and the number of dice they believe is displaying that value under all cups. Fellow players can either raise the stakes or call the bidder's bluff.
Bid after bid, the goal is to be the last man standing with at least one die left. If straightforward to play, Liar's Dice is hard to get right with so much bluffing and deception involved. But this gambling game is as addictive as it is immersive, with an atmospheric saloon ambience to boot.
Classic SEGA games – Yakuza 0
The prequel to the Yakuza series took gaming within gaming to the next level. Much like Uncharted 4, which included a surprise Crash Bandicoot level, Yakuza 0 plays out the nostalgia card to perfection. True to its 1988 vibe, the sixth main entry in the franchise offers retro gamers a chance to revisit time-honoured arcade titles like Space Harrier, Out Run, and Fantasy Zone.
Following its predecessors' footsteps, Yakuza 0 includes many more fun-filled mini-games. Players can do everything from hitting the karaoke parlour to entering a pocket circuit racing competition. All Yakuza entries also include several casino games, such as blackjack and poker.
If Yakuza 0 gets you in the mood for some real-money gambling, the best online casinos are a click away. Top platforms are available for players worldwide, even in countries applying gambling restrictions like India. The best websites boast countless classics alongside local favourites, such as rummy. Plus, gamblers can find handy tips to get started on safe and profitable casinos.
Developers have long embedded bonus games for players to casually enjoy. Mini-games can be integral to a game core experience or a fun diversion from a dense storyline. So, which one will you try next?