The GTA publisher boss believes AI is the solution to a major problem in games
Will dialogues with NPCs in video games soon become more realistic? Take Two CEO Strauss Zelnick is at least very impressed with this idea.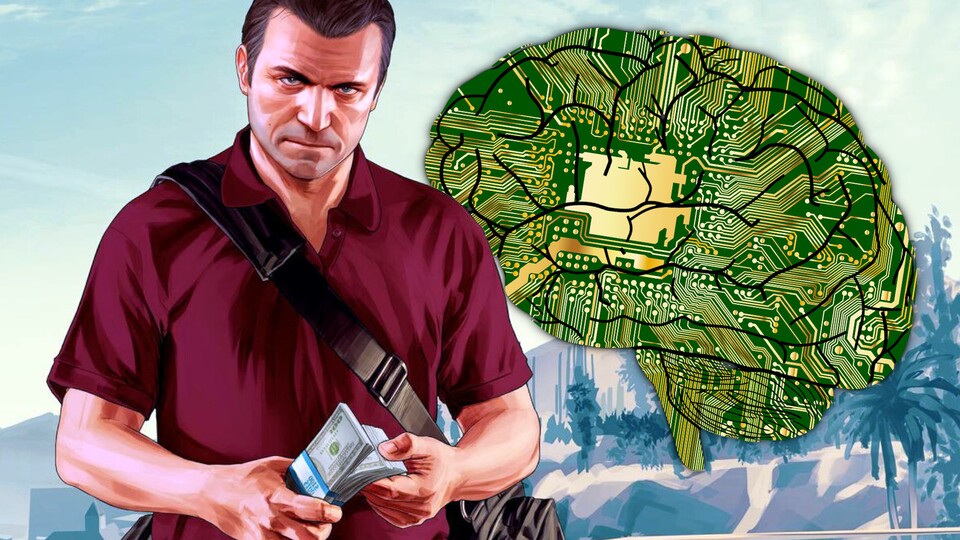 Will AIs also find their way into video games in the future? So we're not talking about the stupid companions in Gothic 3 who simply don't cross that goddamn bridge. Or about the Skyrim guard who tells his arrow-in-the-knee story to everyone who comes along. We're talking about dynamically generated content that an AI comes up with.
This idea would definitely have a fan: Strauss Zelnick, CEO of the GTA publisher Take-Two, highlighted in a speech what he believes is the great potential of AIs in video games – a pointer towards GTA 6 ?
Really interesting and fun
The stumbling block for Zelnick is the dialogues with NPCs in games. According to news magazine Inverse, the CEO described generative AI as an exciting technology for the future in a speech at the Paley International Council Summit .
Dialogues and other interactions with NPCs could be less static with the help of AI features. But let's just let Mr. Zelnick have his say:
You are a playable character and interact with a non-playable character. This interaction is currently scripted. And the non-playable characters generally aren't very interesting. You could imagine that all the NPCs would be really interesting and fun.
But he also puts the brakes on the euphoria himself. In his opinion, the use of generative AI may be better, but certainly not faster and cheaper .
What does this mean for GTA 6? First of all, nothing. Of course, Zelnick's positive attitude towards AI features does not mean that the upcoming Rockstar title already uses this technology. All we know at the moment is that the first trailer for what is probably the most anticipated game in the world will finally appear in December 2023 .
Nevertheless, the use of AIs in video game development seems to be taking more and more concrete forms. Microsoft recently announced a strategic partnership with the AI ​​group Inworld – the focus of the collaboration: generative AI.
So you can see: This topic will likely concern us a few more times in the future. You can find out what is already happening with AI in video games here: