What Determines the Fairness of Online Games?
Fair gaming is one of the biggest concerns among online gamblers. In an age where a new internet casino seems to spring up every week, it serves you right to be wary. How can you trust that a gambling website has your best interests in mind? You want assurances that the games are not only of good quality but fair as well. After all, you are spending money. You wouldn't do yourself the disservice of joining a table where the house or one of the players has an unfair advantage. The average gambler understands that the casino always wins in the long term. Even so, most players are still willing to try their luck.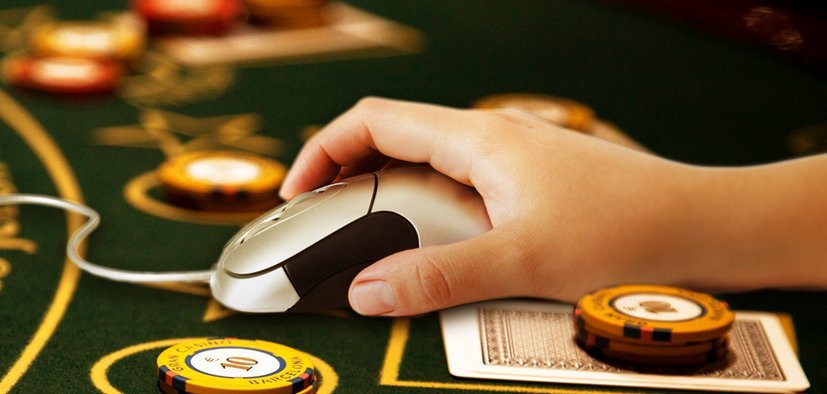 If you are to have a rewarding casino gaming experience, you must be confident that every title you bet on is fair. However, you can't simply take gambling sites at their word. You must be able to verify the game standard at a particular platform. How do you do that? In this article, you can learn the different factors that contribute to game fairness at online casinos. When you know what to watch out for, you reduce the risk of falling prey to rogue casinos and rigged games.
Are Online Games Rigged?
Allegations of online casinos giving themselves an unfair advantage never end. Gambling sites cater to thousands of players, but only a few win. When some gamblers hit losing streaks, they believe that operators are conspiring against them. A popular theory is that casinos allow small wins to keep you coming back and playing for a prolonged period. Another is that demos are designed to let you win big to entice you to wager large amounts on real games. Granted, players are right to be suspicious due to the prevalence of shady operators. However, legitimate platforms ensure game fairness.
Most people forget online casinos are businesses. Their primary goal is to make money, meaning having the odds in their favour. It's referred to as the house edge. This statistical advantage doesn't mean games are rigged. The industry has measures in place to ensure games are fair. Therefore, casinos that operate under the required standards observe strict rules that determine fairness. It's why you should always gamble at licensed sites. Luckydays Casino for Canadian players guarantees fair games because it answers to a regulatory authority.
Gambling websites use random number generators in all games, except live dealer. This system imitates natural randomness to deliver odds that match what is available in land-based casinos. RNGs use a seed number to generate a sequence for every play. The systems cannot be hacked, which is one way you can be sure an operator doesn't tamper with game outcomes. A few other elements determine the fairness of gaming products.
Independent Game Testing
Regulated online casinos have regular audits, and that's one way you can tell games are not rigged. Operators have been accused of giving higher than normal odds to inexperienced players. If this were true, though, it would be easily detected. Part of the requirements for securing a licence is that a casino must submit to third-party testing by a recognised agency. These organisations evaluate different aspects of a casino to make sure it is not cheating customers. The RNG is one of the testing parameters. An independent audit checks the software operation, ensuring the integrity of the RNG.
A casino's theoretical payout percentage also comes under scrutiny during an audit. The testing agency must verify that the figure given is true. It's not uncommon for gambling sites to post fictitious payout percentages to lure players. An online casino that undergoes third-party audits will proudly display the name of the testing body on its platform. So, look out for the seal. Some highly regarded organisations are eCOGRA, TST and iTech Labs. Casinos are not the only ones that get tested; software manufacturers do too. Developers submit their products for audits to guarantee they comply with quality and fairness standards. For example, they examine the RTP of a slot game to ensure it's true. Hence, the supplier where an operator gets its games matters as well.
Operator's Reputation
A casino's reputation is one of the easiest ways to judge if it has fair games or not. As with any other commercial enterprise, a gambling website works to build a good image because it appeals to players. When searching for a suitable gaming platform, reputation is one factor to consider. It tells you how an operator handles customers. If a casino treats gamblers well, then word of mouth will spread its reputation. For this reason, reviews are always the best place to start researching a gambling platform.
Internet casinos with unfair games or other shady practices have a murky reputation. Thanks to the extensive options available, today's gambler is not willing to put up with poor service. Therefore, players are not shy about complaining if a gaming website doesn't meet expectations. Visit popular customer review websites to see if a casino has received any complaints. Also, read expert reviews to see what experienced players think of the games.
Licensing can be a whole other topic, but it still falls under reputation. An operator with good standing among players and the industry must be registered. A regulated gambling website can operate legally in various regions. More importantly, though, regulators are keen on protecting consumers, which includes verifying a casino's integrity.
Although the iGaming industry is not short of unscrupulous operators, the majority is reliable. Most casinos want players to return, which is why they don't compromise on game fairness. A licenced gambling site with an independent auditor guarantees that every game you bet on offers fair play.