What Is Just Chatting on Twitch?
Broadcasters try new ways of streaming to attract more viewers. Try Just Chatting on Twitch as a go-to solution for new and pro streamers. In this article, we will discuss the benefits of streaming Just Chatting, and we will give you some tips on what to stream on Just Chatting.
What Is Just Chatting on Twitch?
Just Chatting is a popular streaming category on Twitch that broadcasters use to interact with their viewers in a more relaxed environment. Just Chatting streams can be about anything, and there are no set rules for what you can or cannot stream. Just Chatting is a great way to connect with your viewers and build relationships with them. Use Just Chatting templates to brand your channel and bring more followers.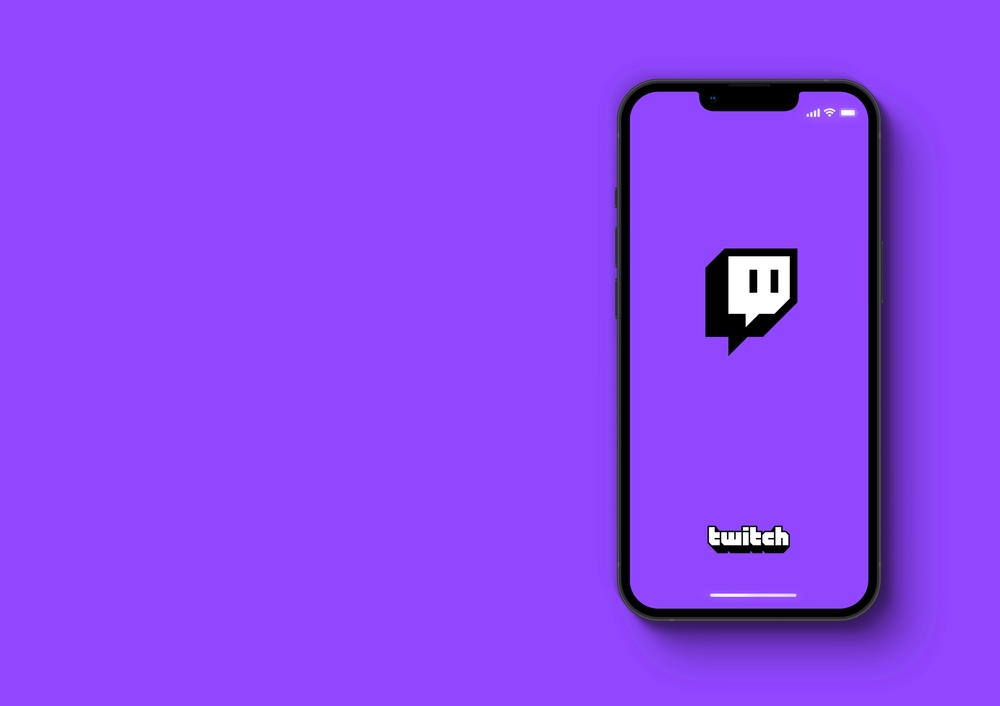 Why Is Just Chatting Popular on Twitch?
Just Chatting is popular on Twitch because it is a more relaxed and informal way to interact with your viewers. Just Chatting streams can be on any topic you wish, starting from your daily routine to more in-depth conversations about life.
What to Stream on Just Chatting
As mentioned earlier, Just Chatting streams can touch on any topic. However, some popular ideas for Just Chatting streams include:
Your daily routine
Conversations about life
Gaming
Cooking / baking
Movie nights
Current news or events
Relationships
Parenting
Pets
Science
Tech
Remember, the key to a successful Just Chatting stream is to be yourself and have fun. Viewers will appreciate your authenticity and willingness to chat with them.
How to Use Just Chatting?
First, download the Twitch app or visit the Twitch website. Next, create a free account or log in to your existing account. Once you're logged in, click on the "Create" button in the upper right-hand corner.
Then, select "Start Streaming." A pop-up window will appear with various streaming options. Select "Just Chatting" from the list of games/categories.
You're now ready to start Just Chatting on Twitch. Be sure to have fun and interact with your viewers as much as possible.
Tips for Just Chatting Streams on Twitch
1. Think About a Catchy Stream Title
Your stream title is one of the first things viewers will see when they come across your Just Chatting stream. Make sure it's catchy and accurately reflects the content of your stream.
2. Plan Ahead What to Stream
Just Chatting streams don't have to be pre-planned like most other types of Twitch streams. It's still a good idea to have some sort of plan for what you'll be talking about. Your viewers will appreciate it if you're able to keep them engaged throughout the entire stream.
If you start to run out of things to say, try playing some fun Just Chatting games with your viewers or take questions from the chat. Remember, the key to a successful Just Chatting stream is interaction. The more you interact with your viewers, the more they'll enjoy your stream.
3. Check What Others Stream on Just Chatting
Just Chatting is on the agenda on Twitch, so you'll want to make sure you're providing content that is different from what everyone else is doing. Take a look at some of the other popular Just Chatting streams and see what they're doing that's working well.
Then, try to incorporate some of those same elements into your own stream. By offering something unique, you'll be more likely to attract new viewers and keep them coming back for more.
4. Create an Attractive Brand
Your Just Chatting stream is an extension of your brand, so you'll want to make sure it's attractive and engaging. Use overlays, custom graphics, and other branding elements to give your stream a professional look. This will help you stand out from the crowd and attract more viewers.
5. Make a Schedule of Your Streams
One of the best ways to attract viewers is to be consistent with your Just Chatting streams. Let your viewers know when they can expect to see you streaming by creating a schedule. This will help build anticipation and keep people coming back for more.
6. Relax Your Audience
Your Just Chatting stream should be a place where people can relax and chat. This is why it's important to create an inviting and comfortable environment. Consider using fun graphics, music, and other elements to help set the tone.
Conclusion
Just Chatting streams are all about enjoying yourself and connecting with others. So go to Twitch and put your best foot forward. You never know who you'll meet or what great things will come from it.
Streaming on Just Chatting can be a great way to build your brand, attract viewers, and have fun doing it. By following these tips, you'll be well on your way to streaming success.