New World is not dead yet: Why the number of players is currently exploding more than it has since its launch
With updates and a Twitch campaign, the developers are managing to lure some players back into the online role-playing game and improve the mood on Steam.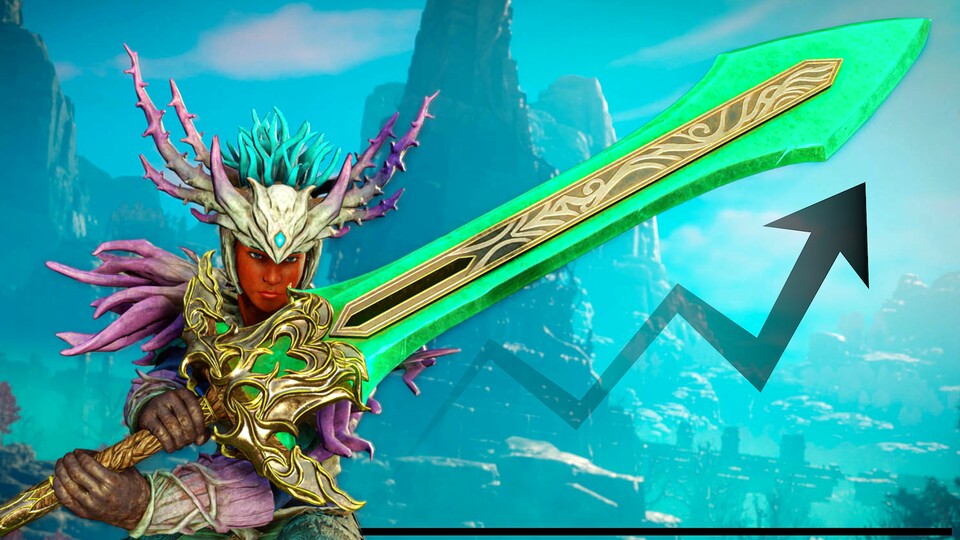 After a furious start with sometimes more than 800,000 players, the MMO New World quickly sank into insignificance. Due to numerous problems with glitches and exploits during the release, many players turned away, which caused strange phenomena such as aggressive NPCs that destroyed the game world.
So it looked like the game was dying. But New World has been looking up again since September, and in the last few days the number of players has multiplied again to almost 140,000 active players at the same time . You can find out what's behind this development here.
Important updates
Instead of giving up the online role-playing game, the developers tried to stop the decline in players with updates and improvements. This was successful and the big sulfur sand desert update, which brought the area of ​​the same name into the game in mid-October, was well received by the community. This video shows you what the desert, reminiscent of ancient Egypt, looks like:
The new area also contains additional expeditions and dungeons, as well as the great sword as a new weapon class. Several starting areas have also been extensively reworked and walking paths in quests have been reduced in many cases. The extensive update was reason enough for us to test the MMO again:
Since November 2nd, new servers have opened their doors to which players cannot transfer with their existing characters. These worlds offer the opportunity to start the MMO from scratch – without all the problems that plagued New World at launch. These worlds are also quite well received, as a look at the current server load reveals: The most visited worlds all belong to the Fresh Start category.
Big Twitch campaign
The launch of the new servers was accompanied by a large Twitch campaign. Several groups of streamers are followed as they try to progress as quickly as possible in the new worlds. Viewers can secure various armor, clothing sets and more via Twitch drops.
The success of the update strategy seems to have breathed new life into New World. The latest Steam reviews are also much more positive. While the game overall stands at just 68 percent positive reviews , 81 percent of recent reviewers are happy with New World. In addition to the great opportunities of this development, our MMO expert also sees some risks.