6 Tips to Improve Your Website Branding
Each business is unique. The company website may reflect that, ensuring that the customers see your brand in the way you want it perceived. A well-branded website for the business enables you to:
Boost the overall value of the company;
Enhance credibility to your brand;
Retain the consumer more effectively;
Acquire new customers.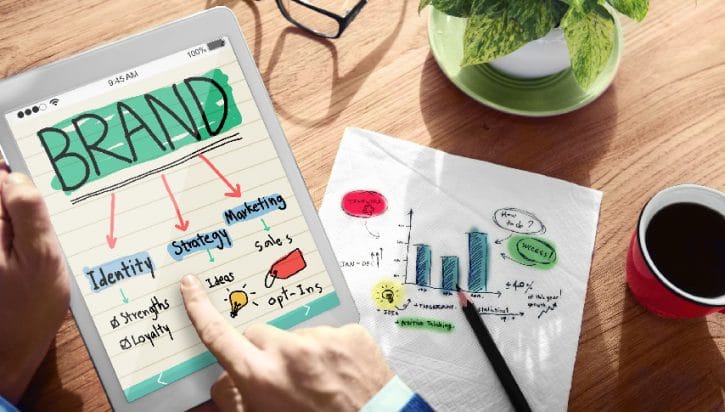 In this article, you'll find 6 simple and effective ways to improve website branding, which suit businesses of all sizes nevertheless the industry and niche.
6 Tips on How to Maximise Brand Identity on Your Website
When a website is well-branded, it may increase the overall value of the organization, letting you acquire new customers and retain existing consumers. Certainly, there's no one-fits-all approach to present a brand online, but there are some universal tips to keep in mind. So, below we outlined 6 ways to improve your site to increase brand awareness.
1. Keep it simple and optimized
First impressions last. So, it's crucial to invest in design and website structure. Analyze your data and make sure that your site has everything it needs, but nothing more. Make sure that it's responsive, fast, and easy to navigate to enhance user experience. Here is a checklist with what you need to do for a strategic site design and architecture:
Define your brand's theme and core message to reflect through the visuals and design.
Create a high-quality logo to represent your brand and become the face of your company.
Add targeted content to your website to add value for your customers and keep the audience engaged with your site, avoiding any distractions to decrease the bounce rate.
Conduct the audit and usability analysis on your website. Check the user journey and remove all the gaps and problematic elements on it to ease the user path to complete a goal.
Optimize the site to make it fast. Remember that you have 3 seconds to captivate the attention of the visitors and engage them to stay. Yes, customers don't want to wait. Thus, don't overload your site with unnecessary images, videos, GIFs, etc.
Make your website mobile-friendly. Today there are over 6 billion mobile users in the world and, thus, make responsive versions of your site a priority not to lose the potential buyers.
Be consistent in your style and visual elements. All the elements of your website design might support your brand and reflect the message.
2. Use strong visuals to deliver a strong brand message
It's crucial to use strong visuals for making your website more appealing to your potential buyers. Thus, add images that showcase your personality, think over the color palette, use correct fonts, and so on. When it comes to pro-looking visuals, you can use graphic design software like Crello with tons of templates, HD images/photos, videos, and other editing tools provided. Just remember to choose visuals that convey the specificity of your brand message.
3. Tell your story and show your USP
Identification of a trait/traits or USP (unique selling proposition) that sets your company apart from the competition is the very first step of brand building at all. So, start with your USP and then show it to your customers through the website design. Also, don't forget to create a really valuable About/About Us page where you tell about your business in detail, including:
Your story;
Your principles;
Your company's values, and so on.
In such a way, you become closer to your customers, growing their credibility and loyalty.
4. Keep your focus clear
Determine what you expect your customers to do and focus on the single call to action. Keep your customers clear about what you offer and how they benefit from it. Thus, have just one goal in mind to guide the customers toward taking this specific action. Don't distract the users with an overwhelming number of options, alternatives, offers, and so on.
5. Add social proof
Testimonials and feedback can work magic because they add trust and credibility. Thus, according to the studies, the customers are 58% more likely to buy the product after reading reviews. Thus, add some testimonials, comments, feedback, reviews to build a trusted brand and increase its awareness.
6. Stay active on social media
If you want to trigger customer engagement, then a strong presence on social media is a must. Also, it's a way to boost brand awareness, become closer to the customers, and grow the audience. Add links and widgets of social media channels on your website so that your visitors can reach you out easily.
Wrapping up
Let's sum up the article and wrap up the most important to bear in mind:
Think and act as your customer for improving the website branding;
Keep it simple to cut the customer journey;
Take care of your customers and their needs to keep them engaged;
Add personality and humanity to boost your brand identity;
Use strong visuals to build a brand;
Stay mobile and fast to enhance your audience;
Be active on social media to boost brand awareness and reach out to your audience more effectively.
Your website is a powerful tool for generating conversions and retaining existing customers. Follow the tips described above to improve the perception of the brand!