Are Video Games a Good Date Night Idea for Gamers?
Video games have always been an incredibly popular pastime for couples ever since they came out. Traditionally, gaming was seen as a male-dominated hobby, but more recently, female gamers have been appearing in droves! This is great for male players who often want a romantic relationship but struggle to find someone who understands their hobby.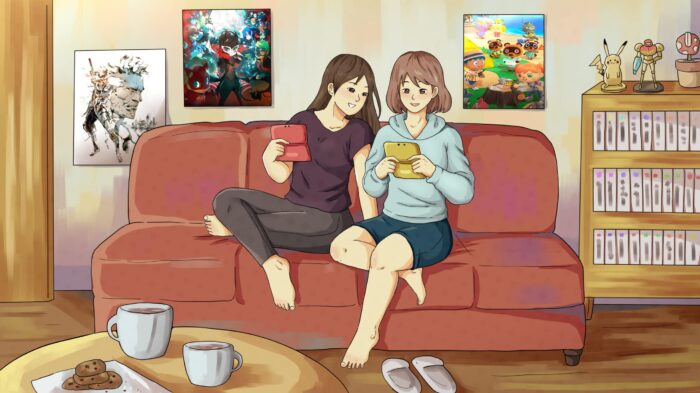 Gamer Dating Sites Are a Way to Meet a Partner for Play and for Life
Meeting people IRL is still the most common way for singles to connect, but for a hardcore gamer, finding the time to go out on dates can be challenging. Fortunately, the internet has solved this problem with online dating platforms! Beyond traditional dating services, there are also dedicated gamer dating sites to help gamers find partners (both online & off). Although opinions and reviews vary on which sites constitute the best gamer dating sites, there's no doubt that online gamer dating platforms offer the perfect balance of real-world romance & online fun!
Video Games as a Dating Idea for Couples
Couples often spend a lot of time together in the real world, but if both partners are players, they might spend a lot of time together virtually as well. The idea of having "virtual dates" isn't new; some may not consider them to be very romantic, but since most gaming platforms offer live chat (sometimes even via headset) in the most exotic of locations, they definitely offer partners more dating venues than the real world.
Of course, the type of date depends entirely on the game(s) you're playing. More romantic dates can be had in MMORPG games, where fantasy lands & a more laid-back atmosphere are perfect for a nice, romantic evening. The same can't be said for online MMOFPS games, where constant gunfire makes exchanging virtual kisses impractical.
However, playing video games together doesn't always have to take place over the internet. If two partners live near each other, they can always visit each other's place to game in person! This is the best option since they can place the best new games while also being able to physically interact with each other (and say things the other members of the group chat probably won't want to hear!).
Video Games Are Suitable for Long-distance Relationships As Well
Many younger couples meet each other at college. This is great since they can be around each other constantly, but once the semester is over, they often have to go back to their hometowns for a bit. Distance relationship difficulties are also experienced by couples who met online and live quite far from each other. Maintaining a long-term relationship can be hard, especially if you haven't seen your partner in a while. Fortunately, gamers have an advantage over non-gamers since they can still see their favorite person every day, albeit virtually! Online games and dating sites allow them to talk with each other constantly, keeping up-to-date with each other's lives. Once they are reunited in the physical world, it's like they never missed a day! Couples who play together are far less likely to cheat since they'll be too busy trying to level up, quest, or plan their next raid to do so.
What Video Games Are Worth Playing on a First Date?
If traditional dating games don't seem like the right approach, playing video games together could make for the perfect first date! Of course, choosing the right virtual setting will be important. If you choose the wrong game, then the date could go badly. While the "best first date game" ultimately depends on who your partner is, here are three multiplayer classics we think you'll both enjoy (even if they're a bit old!).
Halo
From 2001's Halo: Combat Evolved through the upcoming Halo Infinite, the Halo series is a well-known and beloved sci-fi FPS series that supports multiplayer combat both online and off. Whether you want to go head to head or team up against other players online or in a cooperative campaign, all of the Halo titles are perfect for new couples who want to get a little competitive!
Runescape
Although console games are the most common type of game played, many dedicated gamers still prefer their desktop as the designated gaming system. For less competitive, more laid-back couples, the expansive virtual lands of Gielinor can make for a romantic, fantasy first date. Whether you're cooking together, exploring the mines, slaying dragons, or ambushing other players in the Wilderness, Runescape offers far many more date options than your average console game, as you can play it on every device!
Guitar Hero
Perfect for music lovers, the Guitar Hero series released games on most major consoles, meaning nearly anyone can find a copy for their upcoming date! Listen to music you both love while showcasing your guitar skills or go head-to-head for a bit of friendly competition! Guitar Hero can actually be a great conversation starter since you'll get to learn about your date's taste in music right from the get-go.