Batman: Arkham Knight – GCPD Lockdown: Game Walkthrough and Guide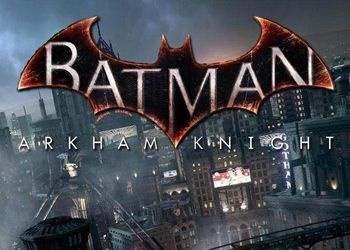 IN THE PASSAGE OF THE STORY SUPPLEMENT
GCPD Lockdow
N to Game
Batman Arkham Knight
You Have to Play for Nigving, One Of The Closest Friends of Batman. Anthogonist Is Familiar to All Fans of the Penguin Series.
After Downloading the Addition, Select It in the Main Menu. Wait Until The Download IS Completed and Immediately Go To the Case. Control No Different from The Main Storyline.
Target. Explore The Refuge of Penguin
Skate From The Electric Blaster In The Dashboard on the Side Wall, Which Will Allow You to Access The Flood Below. Jump Down to Smash The Glass and Catch The Gangsters by Surprise. All Opponents Observe. The Battles In The Game Are The Same: Attack The Enemy, While Carefully Follow Other Rivals. If Those Are Going to Attack You, Then You Will Be Given The Opportunity to Apply Constur. Click on the correSponding Buttons (Keys).
Target. Find A Van With Evidence
After The Victory Over The Enemies, Your Goal Will Be Updated. Follow The Marker To the Van Not Far Away. INSPECT IT FOR EVIDENCE. Look At The Cat Scene.
Actions Will Move to the GCPD Police Management. Will Have To Neutralize The Group of Enemy Units. ONCE ALL OF THEM WILL BE Defeated, You Will Get a New Task.
Target. Install The Remote Access Device To Get To Lucius Fox
Go to the Specified Electrical Shield and Install the Device. Talk to the Penguin. NEW GOAL.
Target. Activate SwitchBoards to Restore Power Supply
Go Down to the Desired Tier of the Building Where There Is a Marker. OBSERVE WITH TWO ENEMIES ON THE BALCONY, WITHOUT RAISING THE ALARM. Move The Stairs to the Top, Pass by The Stalk And Behind the Back to Another Enemy. On the Floor Below There Is Haltered With A Machine Gun, Above – An Opponent Wit Another Powerful Weapon. AT The Same Time, Besides Them There Are Also Ordinary Enemies That You Do Not Have To Forget. IT IS BEST TO DESTROY ENEMIES ONE After Another. WITH THE HELP OF VOICE SYNTHESIZER, YOU CAN GIVE COMMANDS TO OPPONENTS, POINTING TO PROCEED.
Restore Electrical Shields – One At The Top, The Other Two-Three Tiers Below. Anyway, The Indicate Markers.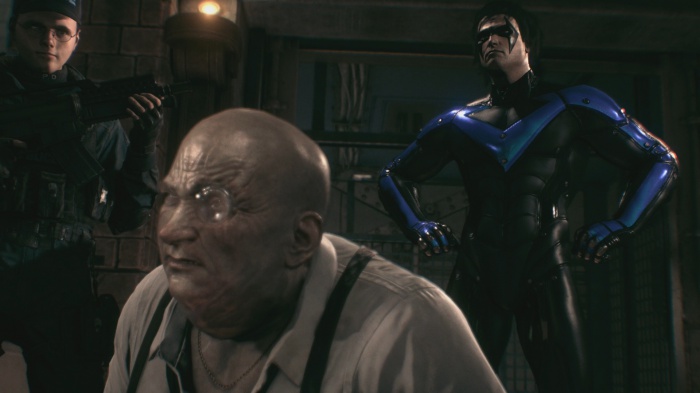 THE CRIMINAL IS CAGHT.
Target. MEET THE PENGUIN ON THE ROOF
Climb On The Roof Of this Building and Fight With a Huge Crowd of Enemies. After The Victory, Go to the Codebar and Enter The Password. See Video. Supplement TURNED OUT TO BE SHORTER THAN I WOULD LIKE IT.