X2: The Threat: Game Walkthrough and Guide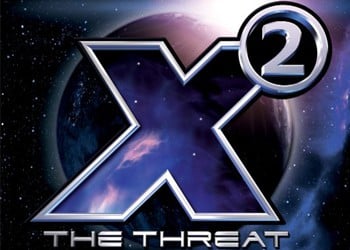 You Still Decided to Go Through the Game. Then Let's Start.
Follow All Instructions and You Don't Miss Anything. WHEN FLYING FOR HER DAUGHTER ELENA CAN BOTH THE BATTERIES. Returning Back in the Rear Turret "Protect Ship" Option. AS Soon As You Begin to make a shit, Spin Like a Squirrel in the Wheel. Don't worry. You have something (!!!) Will Help. Then We Fly To Any Station Where You Can Drive Lasers and Armor. But It Is Better for You to Throw Them Carefully, And Then Pick Up Your Opener. So Or You Will Have A Bunch of Free Money or Two 25 Megavatic Shields and A Normal Blaster (But The Are Not Put On the Opening).
WHEN YOU GO TO CLOUD BASE SOUTH WEST, BUY A COUPLE OF DOZEN OF THE MOST LOHOVSKY MISSILES. They Are Submitted To You Later. The Desired Station IS Somewhere in the South-East of the Sector. SO WE FIND WITH WHOM YOU NEED TO TALK, AND FLY OUT FROM THE STATION. Further Sight Says With You (in My Opinion). And Fly After Him (Flies Quickly and So You Can Fly On The Eyes.) Then We Turn on the Autopilot on Sina and Fly… Fly… Fly… Watch The Video, Speak Sina and Fly… Fly… Fly… WHEN A VIDEO APPEARS WITH SOME FREAK, THEN WE ARE ALREADY IN PLACE.
Fly To The Destroyed Gate. Now We Will Have the Earlier Rockets. THERE A LOT OF MINES. Choose Any and Launch A Rocket In It… And So Far The Are Not Skating Them All.
Look Roller and Fly Sector Antigone Memorial. IT North Of Two Sectors and East of One Sector From Argon Prime. SPEAK WITH SHAN. TRANSPLANT TO ANY FIGHTER. SPEAK WITH SAN AND WATCH THE VIDEO. We Are Looking for Similarities in the Archive Database. WHEN SIMILARITIES ARE FOUND, ANOTHER ROLLER WILL APPEAR.
We Fly The Home of Light Sector and AT Terracorp Station We Get Free Jumpdrive. Buy It To Beat Him Batteries.
Now We Go and The Priest Rings Sector. Let's Talk WITH SHAN. And Letim Priest Pity. Next, You Will Have a Choice of Passage:
One. Long. I'll Slowly Slowly Pirates Until We Can Be Allowed to the Paranoid Station.
2. Fast But More Demanding Ship. You are New ISminive or Something Like. Pirate-based And Begin to Extinguish IT. For Greater Effect, Install Ion Disruptor.
After all Allowed to the Station of the TEEST PITYTENER AND FLY TO THE TRADING HOUSE.
We Communicate With The Paraside-Anikvar and Buy A Radio Receiver for 33333 Credits (I Have A Low Input OR LFL Device). You are Waiting For the Distant Sector Nyana's Hideout. The Desired Ship Is There, But So Just You Will Not Give IT. First You Have To Fight Haakov, Then – to Exterminate The Laser Towers and Ships of Angry TV. ProTect Your Transport (TL) from Telady and Haakov. Return to Bank Dann.
In The Ore Belt Sector, There Is A Strange Activity of Haakov – You Will Tell You about the Captain of the Aircraft Carrier. Buy An Asteroid Scanner (If Not Yet Bought) and on Captain Catch, Start Scanning Asteroids in The Nordic Gate Area and Above. You Will Immediately Come Out Jump Off Hyperspace Clusters. This Is Not A Problem IF You Have M6, But More Efficiently Fly On a Fast Fighter ("Pegasus", "Octopus"), From Time to Time to the Topic of the Aircraft Carrier.
Finding a Radiomayak Hidden in An Asteroid, Report to the Captain. Destroy The Fake Asteroid with One Rocket "Hornet" and) Quickly Collect Three Small Details from the Wrecked (The Map). IF The Progress – Haaks Will Fall Out, The Bag – Haaks Will Fall Out, The Bag – You Will Have to Fly Again to the Aircraft Carrier for Help.
Give The Items of The Aircraft Carrier and Return to Argon Prime.
In The Rolk's Drift Sector On A Quantum Factory You Will Find Sai Ho. So That You Can Spend Haakov in Their Sector and Stay Alive, You Need A Class of Class M6, Corvette. BORONETS WILL LEASE Your "Hydra" for 150,000 Credits.
Burst The Batteries (There Will Be 240 Batteries on the Path and Back) and Jump Into The Haakov Sector. Find and Pick Up there Black Box Is Easy. The Main Thing Is Not to Stop and Do Not Enter Into Battle. Pick Up The Box, Immediately Jump Back. Before Reporting Ho, Remove Everything Useful With "Hydra" – You Will Still Take It. The Owner Will Be Angry, But He Will Not Do Anything.
On the Omicron Lyrae Sector (East of Nyana's Hideout) Was Attacked Haaki – They Are Preparing to Blow Up the Planet. Destroy All Fightsers and Help Make Heavy Ships. After Stripping, Head to the Giant Haak Station. Save, Do Not Regret Money. You Need to Take A Place Directly at the Station Housing, Between Two Spherical Elements of the Case. It Not Difficult to Get To the Fighter to Get to a Marked Bearing – IT IS NECESSARY ONLY TO STAY ALIVE. You can get there and on corway, butt it much harder to do.
After Successful Sabotage of The First Volley, You Will Have to Speaker Elements On the Round Side Of the Station. Then You Have to Take Your Place Again At The Jumper. IF You Managed to Do It On Time, Then the Planet Saved.
Visit The Ban on Argon Prime and Go to the Free Flight.
Oops! And The Game Is Passed!