Damned Lands: Tips And Tactics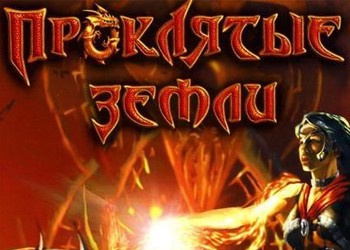 I want to make a little entry 🙂
Re-reading the above presentation of the tips, it can be concluded that you guys have passed the game only once, and then hitting everything that moves and does not move. Is it worth giving advice at all? Or maybe you give them someone who did not play in the damned lands? Advice are useless, since all you write already and so everyone knows. Really understanding people just 2-3 people. The only advice that I liked about green bones. Did not know, honestly, but! Again, it is a glitch of the game, which means it can be called cheat in quotes, it is not necessary to use it, because interest in the game is lost, then you can simply open the console and write to yourself codes.
And so advice! To begin with, I will immediately warn you that I have passed this toilet 3 times. I don't know the codes and did not use to surprise. As mentioned above … You shouldn't kill anyone from assistants, because if you do not improve yourself, then you need their help, you can simply be able to undress them, for example, when moving between parts of the island. Do not take them to take with you in no case, otherwise you will stay anything, the experience gained to share between you. Also they interfere, for example, if you crawl somewhere, and you want to stay not noticed, while you send everyone, you can, and leave them alone on the mercy of fate … why then they need? 🙂
Regarding the wands (staff) with lives, nonsense !!! I tell you, take advantage of the rod, takes time, and all the time to use the 4th rods, for example … And when to beat the enemy? Wands place a powerful magic, therefore it is better to lay down that neither be really intelligent, very advise, "weakness" and t.P., What acts negatively to the opponent. Or for example, the eagle eyes or a night vision, we settle down to the maximum of the runes of duration, activate it on yourself, at a time she can eat all the semolina, but for that duration for 2-5 minutes you will be more than needed. In no case do not make a magic in your weapon that acts positively on you. Runa, actions only on you, which will need to lay in a weapon (what would your sword be added to the life of the enemy :)) will occupy the power of magic … and therefore the magic itself will be weaker. In weapons it is better to lay spells that will harm the opponent. And in order for what you would have written above "Sleepiness", make a treaty for all your armor, and on 2-3 any armor, for example, the mono is better to put "power". Then you will always walk big, strong and thick 🙂 And your life will be recovered, faster than the opponent will cause you damage.
It is very important first.
How to defeat the curse, it is written above, and I fully agree with that. Kill him not really really ! (if you are not a cheater of course). Maga swing strength, and a couple of useful skills and treat to the screaming of the curse 🙂
Regarding archers who allegedly shoot from the bow 🙂 . Do not mix people! You tried to go to the archer and just always beat him in the head. Not? Try, 2-4 impact, and he will tell relax.
I liked it … more phrase: "If you do not give up the task …". What does it mean to refuse? And what are these people who refuse? In this game it is impossible to refuse at all from nothing! And you do not need to disintegrate all, you can allegedly get somewhere. Kill everyone! You can not in the front, come from the back. By the way, buy yourself salute, very cool wigure 🙂 . Distract the enemy from the crowd to yourself, wait until it turns out and get away, catch up and beat in the head from the back. By the way, beat from the back is needed in the head, if you want to apply the maximum damage to the enemy.
Someone wrote – "To kill a leisurely black troll in the dead city …", this is if you are Lamers 🙂 . And if there is butter in the head, then it is mono and in the facial score, you need to swing!
Someone from you will think and what I am better than others? Well, here is love1 friends1, I will say that you are also well swaw like me, when you, again, like me, you will kill dragons without any problems, and anyone, it doesn't matter green, gray, red or seroburomaline. If you remember, in one of the tasks, you need to make a ring from a chest that protects cyclops. So I killed this cyclope. And calmly took the ring. Who does not believe Write here: Den @ Texterno.Com. I will send screenshots, where you can see, without any cheats there, how he dies and how the dragons die, and the likeliveness :).
Guardsmen are really no interference, like all his wildlife on the maps;)
Do not forget that the magic at the beginning you are practically not needed, but at the last levels, without it.
By the way, in my opinion, the most powerful weapons that can be collected, it's a spear. So take care of the bones of friends (not your bones, but I meant the material;)).
And for those who did not play this game, I will say that the game is worth what would spend your precious time on it, and sucking into myself, you all. My favorite stud;) Even CS is not to slaughter 🙂 .