FIFA Manager 12 Tips and Tricks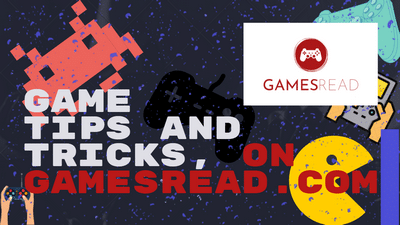 Training: Reduce the training load for your core players, especially if they are overseas. Let them develop more slowly, but they will be fresher and less injured. In the end, it will be more useful than "train them to death".
Training: If you have a weak team with little transfer opportunities, focus on the form and fitness of the players. This way, by the end of the season, you will be in better shape than the favorites and be able to complete your tasks..
FIFA Manager 12 Tips and Tricks
Infrastructure: When planning the construction of food points, transport hubs, VIP lodges, you will receive small benefits that will bring you much-needed additional income.
Game practice: If a player does not get game practice at the base, it makes sense to send him to the double for a couple of weeks. Playing for the reserve, he will regain his form and can again take a place in the starting line.
Conversations with players: Speak with your team. This can provide valuable guidance to players on what specifically needs to be improved. There is a chance that the player will master the required skill in a couple of weeks. He will be able to learn to play better on the flanks, develop his weak leg, or become stronger. Plus, the constant conversation builds player confidence in you, which is critical to your bottom line..
Young Players: Give your talented youth a chance to play at the base. Release them as replacements at the end of the match. So, they will gain experience, learn a lot from professionals, and develop faster. If you use youth in this way 5-6 times a season, you will get serious improvements by the end of the year..
Crises: Friendly matches against weak teams provide an opportunity to bring players out of the crisis, and raise the mood by winning.
Fan shops: If you have at least three players from another country, then you can build a shop there to generate additional income. And if you also have a youth camp in this country, then the development of youth will proceed even faster. Traveling to this country for a friendly match boosts store revenues.
Budgets: Keep track of your finances. Please note that after a successful season, you must pay out bonuses. To do this, you must have a sufficient budget, which cannot be exceeded. In the finance menu, you can get all the necessary information on bonuses.
Cooperation agreements: Find a worthy partner to exchange players or implement financial ideas. Then you can get to the heights of football faster..
Scouting: When you regularly send your scouts to various countries, they become specialists and can find a worthy player faster. If the scout does not have a specific task, let him research the players already known to you in order to know even more exactly about their level and avoid the wrong purchase.
Transfers: Use the winter break to find players who do not qualify for strong clubs and have no prospects. Often, such players can be rented or bought very inexpensively..
Rentals: Try to bargain for a specific ransom amount. If a player opens up in your team, and his market price rises, you can buy him for less money.
Substitutions: Replace players on the field regularly. But if you promised the player a stable place at the base, constant replacements will annoy him.
National Team: Check regularly on players with dual citizenship. If you have time, you can play it for your country. You will even have a dedicated scout to track these players.
Transfers: Give your player you want to sell at least a substitute, including in international games. This will increase his experience and price, you will burn to get the best deal. If a player is in bad shape or injured, then he is worth less. Heal a player first before selling.
Tactics:
– Has the opponent pinned you to the goal? Activate time-wasting for a few minutes to seize the initiative, or move your defenders forward a little to move the game to the other half of the field.
– Allow your defenders to break through the flanks more often. When attacking play, use an offside trap to avoid enemy counterattacks.
– If you are leading with a high score, it makes sense to make a few changes so that the players can rest. It also reduces the risk of injury and getting cards.
Personnel: If your President, due to budget problems, does not allow you to hire employees, then in the Finance section, increase personnel costs.