Championship Manager 4: Tip (Tips and Tactics for the Game)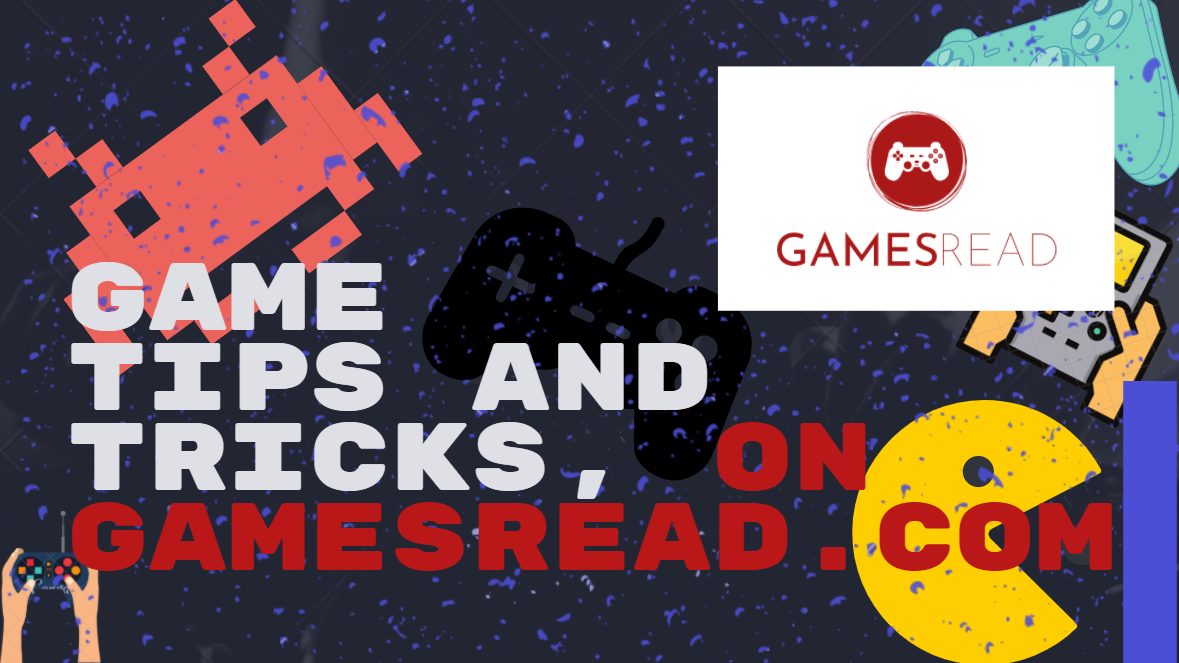 This is not a code for money, but with it you can get some pretty cool players for free.
Becoming the manager of the 1st team, then go to the game settings and add another manager.
Then make an offer to Team 1 to buy a zero-pound player (eg Owen) and Team 2 agree to the terms. Then, having "milked" the team number 2, you can leave the post of manager. True, this "code" does not work with all players.
VERY VERY cool and cheap player Alexander Farnerud plays in the club of the Swedish division Landscrona, buy and you will be happy.
To create a very strong team, you need to choose a team for which you will play. then in the game you need to add the manager of the team from which you would like to buy a player, and then ask for the amount you want and the player will go to you !!! after that, you just have to leave the post of the head coach of that team … ATTENTION !!! the player may not go to your club at first, for this he must be deprived of his salary for a week, from the side of another manager and he, upset by this, will go to your team!
Good game!!!
REMEMBER THAT A GREAT TEAM WILL NOT ALWAYS WIN, BECAUSE THE PLAYERS DO NOT WANT TO SIT ON THE BENCH.
I can recommend a cool Nigerian young player Osaze Odemwingie, who for some reason does not fall under the foreigners' limit if he plays for the Russian Premier League.
A very good and young player Freddy Adu, at the beginning he is only 13-14 years old, grows up and becomes on a par with the giants, even higher.
So if you start playing for some good club and the game doesn't go.
Here's a list of the really high-level players:
1. Lucio-Bayer
2. Therry Henry-Arsenal
3. Diego-Santos
4. Alessandro Simonetta-AS.Roma
And everything will be tip-top.
Here's a little game for you: Barakat is a right-center midfielder with decent performance and quite young. But Orteman, though not so young (26-27), will be the main midfielder in any club. Crazy performance with a ridiculous price tag ($ 200-350) makes it a top contender for the first purchase.
In Dinamo minsk there are brothers like Tsigalko, one of them is Keeper and the other is Stryker. Very young and promising dudes so check it out.
Small list:
Koz Okan
Mariano gonzales
Pearsen
Hinkel
Evra
Adebayor
Kobilik
Bierholm
etc.
1) If you start playing for a fairly wealthy club like MU, Inter, Barcelona, ​​etc. I advise you to purchase the following players for the indicated amounts (in UK Pound Sterling): Alexander Farnerud (Landskrona) -1 Million, Jan Kristiansen (Esbjerg) – 875K, Luigi Dibonito (if you also downloaded the Italian league) -100k, Rafael Marquez (Monaco) – 4.8M, Wiliam Gallas (Chelsea) -8.75 M, Mikel Arteta (Rangers) -3.1M, Kim Kellstrom – 2.1 M., Tim Howard (Metrostars) -1M. All of them will become superstars of European football in just six months. And if you are going to play more than one or two seasons, then I recommend buying talented youth by immediately signing contracts with them: Fabio Paim, Freddy Adu, Labinot Harbuzi, Tomi Petrescu, Cherno Samba, Moses Ashikodi, Diego Maradona, Wayne Rooney, Omonigho Temile.
2) You can also get potential stars from Brazil for free – as soon as you start playing, go to the South America Clubs list, select any Brazilian (I recommend Santos and Sao Paulo) and click sort – contract expiration date – and sign contracts with talent, for example , managed to completely free sign Robinho, Marcos, Anderson Polga, Kaka, Luis Fabiano, Fabio Simplicio, Ricardo Olivera, William, etc..
3) If you play for a small club, then you can buy for a little money – 100K Ivan Bosnjak is a great player and sign Ivan Hurtado for free.
I can throw twenty players who in my Sampdorii became Worldclasses, even to my surprise.
Robinho – almost immediately begins to work off his money, and do not sell for less than $ 100,000.
Montolivo, Hofland, Woodgate, Bonera, Mabizela, Van der Vart, Vieirinha, Barbosa, Peenar, Yakubu (ajax), Suazo, Adu, Carlos Daniel Hidalgo, Rooney, Roncatto, Pennant, Medina, Ferguson, Jonson. All of them in my team played and I developed with them to such an extent that they gave me $ 100-150 thousand for transfers. Now I am 16-17 years old and all of them are of course outdated, but despite this, every year in Argentina, Brazil and Italy itself, new players appear that are not inferior to veterans and sometimes superior to them, so check the youth teams and draw from there more and more new ones talents.
Osaze Odemwingie goes to almost any league (it seems so spelled). It is worth a penny. In Russia, he is not considered a legionnaire (in reality, Osaze is a student of CSKA, who now plays for Sat. Nigeria). Good both offensively and on the flanks. After 2-3 seasons (during which it shines directly) almost all the giants of Europe begin to demand it. Tested on 3 different leagues.
I play for CM 4 2002-2003
I'm playing season 17
I play with Spartacus, I won everything I could
wins 3209
lose 45
draws 102
Adu Freddy scored the most – 320
Season start
Tips – when you choose Russia and a team from it, the 2003 season begins, if you choose a country like England, for example, then you start from mid-2002 and you have a chance to win the 2002 season (which I did, but there is a bug, I won Spartak gold and bronze in 2002 :)))))
By the way, if you start with 2 countries Russia + England, then from the very beginning Freddy Adu is free
I advise you to buy in Russia
Sergey Davydov Davydov from Lada (at 28 years old will cost 17.5 million and play just super) + Gabulova from Alania (CSKA). The latter will become a world-class super goalkeeper (left in 2011 to Juventus for $ 24,000,000)
Kutuzov
I advise you to buy Sidelnikov goalkeeper Sidelnikov from Belarus
Sakiev Sakiev and Berezutsky senior are also not bad (CSKA does not renew the contract with him in 2005)
in 2009 I got 7 professional players until the age of 18, now I smash everything I can with them
From foreign countries I advise Eric Addo + (Kalvin Zola Makongo) (I could be mistaken in the name), Daniel Cruz is an excellent defender
Zalayta and Oliveira are free in 2006 and easily go to Spartak
I also advise you to look for young talents in Russia, especially in ruby, in dynamo petersburg, and in tom…
It's full of them…
Also arrange practice matches before the season, this is very pulling up the players…
Dig into the training settings, it also gives the player charisma
In 2010, I got a new stadium, which made me very happy
I couldn't sell players, I didn't understand the club's request system, the club asks you to offer at least $ 0 and he refuses…
Sobsno a very interesting championship in 2012, when GAZ GAZ came to the tower with its awesome talents, who shoved 4 balls into my house … in the end I won 1-0 with 3 injuries…
My dream is to get a CSKA player – Sergei Zaitsev in 2019 – who has charisma in all categories – 20 ($ 38,000,000) (the tendency to fight too :))
If someone did it, write how he was lured
The game is super … play and win
Buy necessarily Lucio (leverkusen) costs 10,250 offer a contract until 2010 for 35-36 thousand. the central defender is better NOT!
The coolest forward Anri (just not cooler).
I can recommend some pretty cool players:
Leonardo Ponzio
Joe cole
Matei Mirel Radoi
Aaryn galindo
Jerome thomas
Lado Burduli (super !!!)
All of them (for Iceland Cole) play for my Crvena Zvezda (Yugoslavia). I strongly advise you not to spare a lemon for Lado Burduli – the perfect right hav, after a couple of seasons all Europe is cut for him.
A list of young geniuses and not very young quiet names, but VERY useful for the English Premier League, for example:
Darren Eadie (!), AM L-750,000 dribbler, decides the outcome of the match alone
Kim Kallstrom, DM C-2 400,000 in all its glory will play in 1-2 years
Mikel Arteta, M C-4 400,000 builder, great last pass
Alexander Farnerud AM / F RLC-600,000 fast, with very good cross
Fabio Paim, AM R-425 000 dribbler … nothing more
Ze Mario, AM R-625 000 friend of Paim
Anatoli Todorov S C-400,000 – 1,000,000 ideal striker in 2006: high jump, very fast, with good stroke, strength and finish
Tomi Petrescu S C-500 000 fast
Joe Cole AM ​​LC-10,000,000 pillar center midfield
Kleberson DM RC-8 500 000 One of the best center p / s in BRA
Marcos (!) GK-free Super Goalkeeper
Lasha Chelidze (so-so) -100,000 tackle is not bad, the jump is small
Giorgi Sulaberadze M RC-150,000 for growth
Ronaldinho F LC-31,000,000 The best striker in this game
Kennedy Bakircioglu AM / F RC-800,000 etc. EPL middle peasant leader
Promising high potential English young players:
Jermaine pennant
Simon francis
Michael dawson
James McEvely
Michel chopra
Other young super dudes:
EVANDRO RONCATTO
Riccardo Montolivo
Robinho
Carlos TEVEZ
Fernando cavenaghi
Simone padoin
Maxim tsigalko
Jose jilian de la cuesta
Dinelson
Alexandro simonetta
Look for a cool Indian player on the East Bengal team called Malsawmtulanga, good dribbling and great passes and very young. In addition, a young striker Aleksander Geynrih plays in the Uzbek Pakhtakor. It seems that the indicators are not very good, but then it grows into a very good performer and he just has an amazing scoring instinct. Advise.
There is a "small" error in the program: if you buy a player with payment within 6 months (don't give money right away!) For, for example, 30 million, then each of these 6 months will not be given by you to them, but by them to you, i.e. e. the welfare of your club every month (1st day) increases by 5 million (price / term) (you need to have 30 million). By "buying" several players you can earn several billion and the best players.
Good players who easily agree to a contract:
Ayala
Ronaldinho
Denilson
Joe cole
Makaay
Lucio
Mancini
Try to buy:
Raul
Adriano
Joaquin
Diego tristan
Nesta
Robben
Valeron
Promising youth (for the next 15 years)
Antonino Schipillitti (DR)
Thomas Job (AM L)
Giampaolo Pazzini (SC)
Andrea Gasbarroni (AF / F RLC)
Nicolo Rossetti (SC)
Matteo Paro (M R)
Emiliano Moretti (D L)
Marquinho (AM / F RLC)
Helton (GK)
Phillippe Mexes (DC)
I offer a super team (for the first 1-2 seasons, and maybe more)
GK – Gialuigi Buffon
DR – Puyol
DL – Vincent Candela
DC – Roberto Fabian Ayala
DC – Walter Samuel
MR – Figo
ML – Vicente
MC – Zinedine Zidane
MC – Pablo Aimal
FC – Alessandro Del Piero
FC – Raul
From spare pogu advise
DC – Fabio Cannovaro
MC – Juan Sebastian Veron
FC – Ronaldo
MR – Joaquin
DL – Roberto Carlos
You can buy them as follows
1) Start the game by choosing the Premier League of England, Italy and Spain, and start the game for any of the clubs (preferably well-known such as Juventus or Barcelona)
2) Add the manager of the team you want to buy the player from
3) In this team, you deprive this player of his salary for a couple of weeks and assign him a transfer status that the club does not need him and that he is on the transfer list
4) The first manager makes a zero offer to this game and the second manager accepts it
5) Offer this player a contract, and here you are
What everyone wrote in the form of advice on buying super valuable players and all sorts of bugs with the game is certainly good (I myself have a decent base on them), but not entirely correct in relation to the computer. I will offer a simple solution that will allow any team to turn into a great one. This is not a fraudulent way to attract players and does not require a lot of preparation for the season (i.e. hiring managers, offering, agreeing, firing players, etc., etc.) but simply choosing the right training. Once upon a time I dug them (special trainings) somewhere in the internet and with their help, without bothering too much, I developed the players to the European level. I played with Spartak and almost won the UEFA cap in the first season. Well, the next year and beyond the Champions League, Intercontinental … in short, everything. In general, further I set a goal WITHOUT personal participation to develop Russian football, i.e. just bought more or less talented Russian footballers and coached them for several seasons. They were naturally called up to the national team, which already won gold at the 2006 world championship !!! So draw your conclusions.
P.S. If anyone needs these miracle trainings, send them to [email protected], ask questions, we will discuss.